Best of SIFF presented by Alaska Airlines June 12–19
SIFF Cinema presents award-winners and audience favorites from the 2014 Seattle International Film Festival. Presented by Alaska Airlines.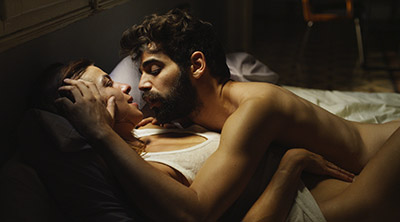 SIFF 2014 Best New Director: Grand Jury Prize | Is long distance the wrong distance? Even the most passionate relationships can succumb to the stress of physical separation. The steamy bond between Alex (Natalia Tena, "Game of Thrones") and Sergio (David Verdaguer) is enacted through video-chats, texts, status updates and phone calls, as Alex leaves Barcelona for LA.

Dark comedy shades a twisted fairy tale into psychological and class warfare as a vagrant named Borgman finds temporary refuge in an arrogant and affluent suburban home. The family faces off with their guest in this sinister social satire on the nature of evil.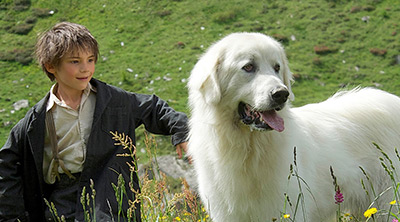 2014 Youth Jury Award for Best Films4Families Feature: Grand Jury Prize | An inspiring story of a boy and his dog who guide Jewish refugees to safety across the alps, Belle et Sébastien is a charming homage to the beloved live-action nature films of Disney, but with a pulse-pounding World War II subplot that will thrill audiences of all ages.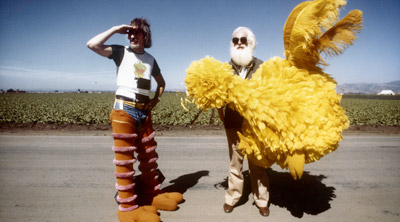 Through deeply personal interviews and never-before-seen home videos, this is a beautiful, accomplished, and moving portrait of Caroll Spinney, who has performed as Big Bird and Oscar the Grouch on "Sesame Street" for over 40 years.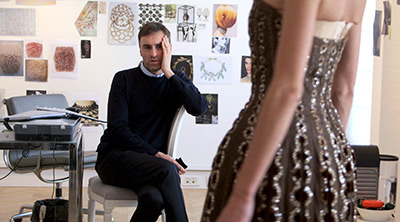 J'adore Dior! This elegant glimpse into artistic director Raf Simons' entry into the House of Christian Dior, and into the creation of his first haute couture collection, sparkles as an homage to the iconic house.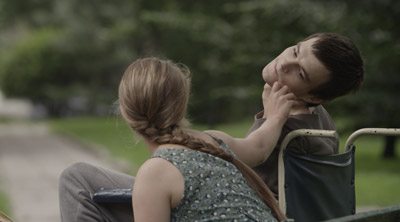 2014 Golden Space Needle Award: Best Actor (Dawid Ogrodnik) | Heartbreaking and humorous, Life Feels Good has thrilled international audiences with virtuosic acting from Dawid Ogrodnik as Mateusz, a romantic, good-natured man with cerebral palsy who yearns to be understood by his family and friends. Based on a true story, this award-winning film is a testament to the endurance of the human spirit.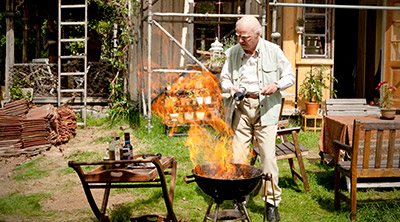 An absurdist tale of a man who escapes from the nursing home on his hundredth birthday. Encountering the extraordinary and the truly strange, the man's comedic journey takes us on a colorful, riotous romp.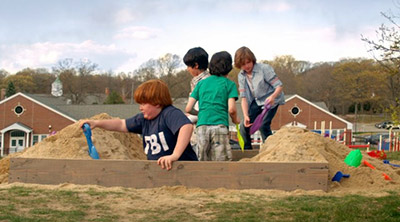 Award winners and audience favorites from the Short Films programs of SIFF 2014.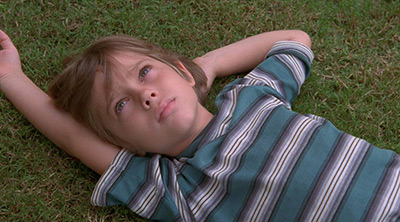 2014 Golden Space Needle Award: Best Film, Best Director, and Best Actress (Patricia Arquette) | Richard Linklater (Slacker, Before Sunrise trilogy) makes a triumphant return to his independent roots with this dazzling micro-epic, shot over the course of 12 years, that tracks the evolution of a single American family through the eyes of young Mason.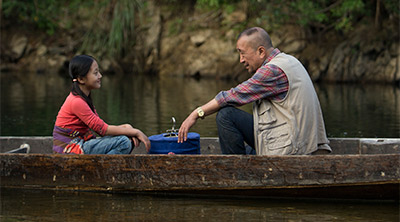 In this ravishingly beautiful movie, Philippe Muyl takes us on a Chinese road trip through spectacular mountain villages to discover a bucolic existence. A grandfather travels towards his memories, while his granddaughter finds simple wonders she never knew existed.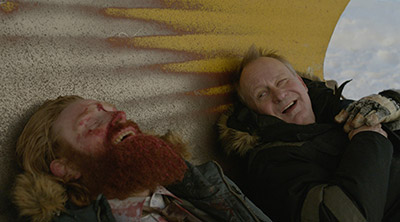 There hasn't been a darkly comic and enjoyable thriller with this much blood spilled in a frigid landscape since the Coen Brothers' Fargo. Stellan Skarsgard plays a snowplow driver who will stop at nothing to bring his son's killers to justice.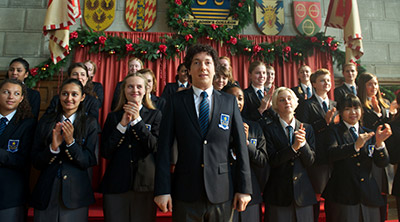 Best of SIFF - Just added! | Writer-director-star Guillaume Gallienne recalls his upper-class youth and his ambiguous affinity with his mother (also played by Gallienne), who raised him as more of a daughter than a son. Winner of five César Awards, including Best Picture.