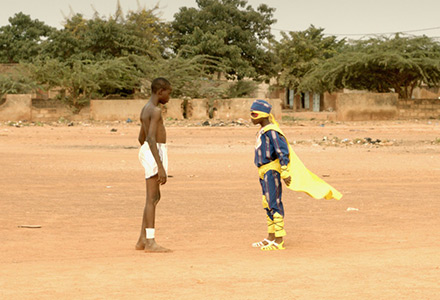 Best of SIFF 2014 Jury Award Winners
August 30 - September 1, 2014
52 minutes
Some of the films judged as the Best in SIFF 2014.
Packaged Films

Rhino Full Throttle
d. Erik Schmitt | Germany | 15min.
Bruno roams the streets of Berlin with his head full of questions, looking for what's behind the many facades and surfaces, seeking the soul of the city, that little something that others might never notice.

Twaaga
d. Cedric Ido | Burkina Faso, France | 30min.
Eight-year-old Manu loves comics and dreams of becoming a superhero, to be a driving force for change just like President Thomas Sankara.

Maikaru
d. Amanda Harryman | USA | 7min.
One Seattle male reflects upon the harsh street life he dealt with during his childhood and the push he has had to make it out and find a sense of normalcy.