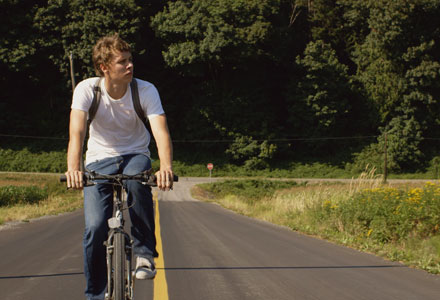 Best of the Northwest
August 31, 2014
47 minutes
See the strength of the filmmakers living in your own backyard.
Packaged Films

The New West
d. Peter Edlund | USA | 15min.
A classic revenge tale begins in a schoolyard and ends at the heart of the modern frontier.

The Bath
d. Mark Lundsten | USA | 25min.
A man and his daughter find solace in a small blessing amidst the struggle with his wife's worsening Alzheimer's.

Clarity
d. Donald Saunderson | USA | 7min.
A young man's everyday commute leads his mind into daydreams of the possibility of a new life with a fellow rider.