Browse All Films
Browse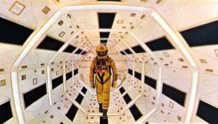 Now Playing
United Kingdom | 1968 | 160 minutes | Stanley Kubrick
One of the most exquisite examples of the power of cinema to explore the nature of intelligence and humanity, Stanley Kubrick's visionary space travel film, based on the story by Arthur C. Clarke, is still relevant after all these years–and not to be missed on the big screen.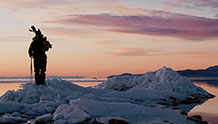 February 19, 2015
180 Minutes |
A fundraiser for the American Alpine Club, the American Avalanche Association, and American Whitewater. 11 short films filled with an adventurous spirit that will inspire you to get off the couch, pack your van and embark on a new adventure. Sound incredible? It will be.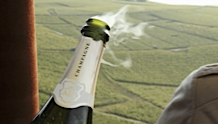 March 9
USA | 2014 | 82 min | David Kennard
Ah, the essence of champagne: a cork explodes, tiny bubbles float in the glass, and then, indulgence. Follow renowned wine importer Martine Saunier on a rare glimpse behind the scenes to meet the producers behind this world renowned beverage, from small independent makers where every bottle is still turned by hand, to the illustrious grand houses of Gosset and Bollinger.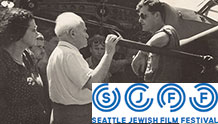 March 21
87 minutes |
Roberta Grossman | Documentary | 2014 | USA | English
The gripping story of the mostly-American WWII pilots who fought in Israel's War of Independence.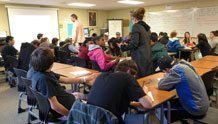 Filmmaking workshops with schools and community-based organizations throughout Seattle.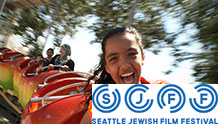 March 17
60 minutes |
Teen Screen: Teens ½ price ($6) w/paying adult! Discount available in person.
Nitzan Ofir & Barak Heymann | Documentary | 2014 | Israel | Arabic, Hebrew w/subtitles
When a Jewish and an Arab tween meet online, they form a surprising friendship.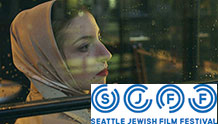 March 18
95 minutes |
François Margolin | Thriller | 2014 | France | French w/subtitles
A chance encounter with a stolen painting leads Esther to investigate her family's secret past in this stylish thriller.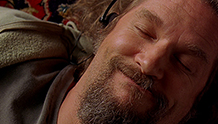 September 20, 2014
USA | 1998 | 360 minutes | Joel Coen
The Big Lebowski goes under the analytical knife with a six-hour audience-fueled examination of what makes this film extraordinary. Join guest facilitator and film critic Jim Emerson as we work together scene-by-scene and often shot-by-shot through the symbolism, homage, and genius of the Coen Brothers cult masterpiece.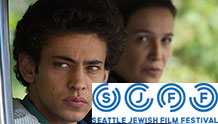 March 15
105 minutes |
Eran Riklis | Drama | 2014 | France, Germany, Israel | Arabic, Hebrew w/subtitles
An Arab teen struggles to find his identity in the complicated political climate of 1980s Israel.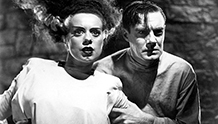 January 24, 2015
USA | 1935 | 360 minutes | James Whale
Dig deeper into James Whale's Bride of Frankenstein with a scene-by-scene dissection that takes place over the course of six hours. Renown Seattle film critic Robert Horton, author of the Cultographies book "Frankenstein" from Columbia University Press, reveals the art, nuance, and subtext behind the horror.