Browse All Films
Browse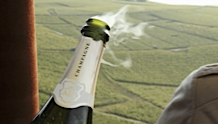 March 9
USA | 2014 | 82 min | David Kennard
Ah, the essence of champagne: a cork explodes, tiny bubbles float in the glass, and then, indulgence. Follow renowned wine importer Martine Saunier on a rare glimpse behind the scenes to meet the producers of this world renowned beverage. Post film Q&A with Jeff Lindsay-Thorsen, head sommelier for RN47.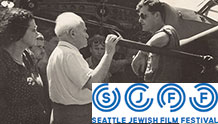 March 21
87 minutes |
Roberta Grossman | Documentary | 2014 | USA | English
The gripping story of the mostly-American WWII pilots who fought in Israel's War of Independence.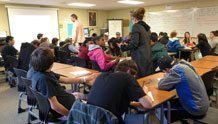 Filmmaking workshops with schools and community-based organizations throughout Seattle.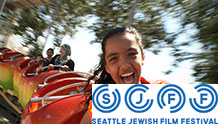 March 17
60 minutes |
Teen Screen: Teens ½ price ($6) w/paying adult! Discount available in person.
Nitzan Ofir & Barak Heymann | Documentary | 2014 | Israel | Arabic, Hebrew w/subtitles
When a Jewish and an Arab tween meet online, they form a surprising friendship.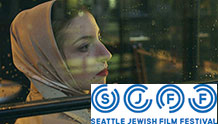 March 18
95 minutes |
François Margolin | Thriller | 2014 | France | French w/subtitles
A chance encounter with a stolen painting leads Esther to investigate her family's secret past in this stylish thriller.