Browse All Films
Browse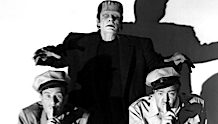 January 25, 2015
USA | 1948 | 93 Minutes, plus 20 minutes of shorts | Charles Barton
The powerhouse comedy team of Bud Abbott and Lou Costello stumble across a beautiful but evil scientist who is in cahoots with Count Dracula (Bela Lugosi) to "re-brain" Frankenstein's monster - perhaps with the gray matter in Lou's own noggin! Also on hand are the Wolfman (Lon Chaney Jr), and the Invisible Man (Vincent Price).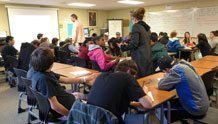 Filmmaking workshops with schools and community-based organizations throughout Seattle.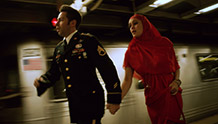 January 30 - February 5, 2015
USA | 2014 | 90 minutes | Sean Mullin
Military Service Members and Veterans bring a date for free opening weekend! | This rousing, smart, and sweet romance follows Sam (Martin Starr), an army veteran recently returned to New York City, who begins an unlikely relationship with Amira (newcomer Dina Shihabi), an Iraqi immigrant staunchly suspicious of soldiers.