Browse All Films
Browse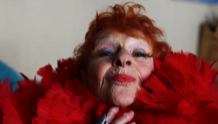 Opens: October 3
USA | 2014 | 72 Minutes | Lina Plioplyte
In this warm-hearted documentary, based on the popular blog of the same name, we meet seven unique New York women, aged 62 to 95, whose eclectic personal style and vital spirit are challenging conventional ideas about beauty and our culture's increasing obsession with youth.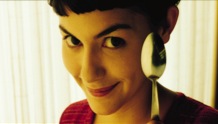 October 3
France | 2001 | 122 Minutes | Jean-Pierre Jeunet
One of the longest running film in the Egyptian's history (19 weeks!), Jean-Pierre Jeunet's delightful romance centers around the eccentric and lovable Amélie Poulain, a character who stole hearts around the world and made actress Audrey Tautou a star.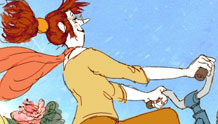 October 25 - 26, 2014
France | 2013 | 89 minutes | Jacques-Remy Girerd, Benoît Chieux
Aunt Hilda, a nature lover, preserves thousands of plants, many of them endangered species, from all over the world in her vegetation museum.