Browse All Films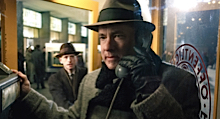 Opens: October 15
USA | 2015 | 135 Minutes | Steven Spielberg
SIFF Cinema Uptown
This gripping real-life Cold War thriller from director Steven Spielberg stars Tom Hanks as a lawyer tapped by the CIA to negotiate the release of an American spy captured in Russia. Co-written British dramatist Matt Charman and filmmakers Joel and Ethan Coen.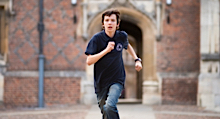 Now Playing
United Kingdom | 2014 | 111 minutes | Morgan Matthews
SIFF Cinema Uptown | One Week Only, Exclusive Presentation
Asa Butterfield (Hugo) stars alongside the great British actors Sally Hawkins, Rafe Spall, and Eddie Marsan in this tender coming-of-age romance about a teenage math prodigy who has trouble relating emotionally to other people, until a trip to the International Mathematics Olympiad in Taipei expands his mind as well as his heart.