Browse All Films
Browse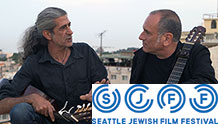 March 21
75 minutes |
Henrique Cymerman & Erez Miller | Documentary | 2014 | Israel | English
Celebrated Israeli singer-songwriter David Broza records an album in East Jerusalem with Israeli, Palestinian, and American musicians to promote peace through music.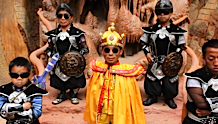 March 12
USA | 2015 | 80 Minutes | Matthew Salton
Director Matthew Salton joins us in person for his look inside "The Kingdom of Little People," a theme park in China whose performers all have dwarfism. A vérité peek behind the scenes at this controversial attraction, the film introduces the real human stories of the performers, as well as the attraction's exploitative creator and manager.