Browse All Films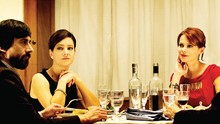 November 15, 2015
Italy | 2014 | 92 minutes | Ivano De Matteo
This unsettling drama takes place during a dinner between two couples meeting to discuss the terrible repercussions of an unimaginable crime committed by their children. As the courses are delivered, civility and friendship fall by the wayside as each couple proves how far they are prepared to go to protect their loved ones.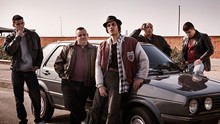 November 14 - 15, 2015
Italy | 2015 | 100 minutes | Claudio Caligari
Actor Alessandro Borghi scheduled to attend. Italy's official submission for the 2016 Academy Award, director Claudio Caligari's final film is a gritty Pasolini-esque story set in the outskirts of Rome in the 1990s, where three young friends are sucked into a dangerous and hedonistic world of organized crime, synthetic drugs, and fast living.