Browse All Films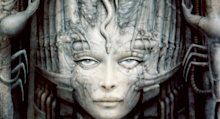 June 26 - July 2, 2015
Switzerland | 2014 | 95 Minutes | Belinda Sallin
SIFF Film Center | One Week Only, Exclusive Presentation
Surrealist H. R. Giger's dark, intricate art – including his Oscar-winning monster designs for Alien – have influenced a generation of sci-fi, horror, music, and fetish art fans. This intimate documentary goes behind the ivy-covered walls of the artist's Zurich home, as Giger shares stories about his first skull (given to him by his father), macabre dinner parties, and the tragic muse whose presence reverberates throughout his work.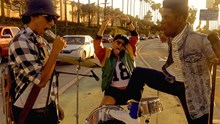 Now Playing
USA | 2015 | 115 minutes | Rick Famuyiwa
SIFF Cinema Uptown
Like a 21st century urban update of Ferris Bueller's Day Off, this remarkably fresh comedy follows a trio of "Nerdz N the Hood" – straight A students who spend their days listening to '90s hip-hop and playing video games – as they head down a riotous rabbit hole of mischief after stumbling into a backpack full of designer party drugs.