Browse All Films
Browse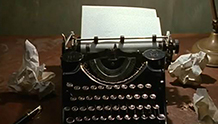 January 26, 2015
110 minutes |
The First Draft screenplay series offers local screenwriters the opportunity to stage readings of their work using professional actors in front of a live audience, followed by feedback from industry insiders and audience members, alike. The script for Monday, January 26 will be In Those We Trust written by Erin Neal from a story by Erin Neal and Collin Joseph Neal with expert post-reading feedback from John Comerford.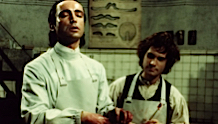 January 24, 2015
USA | 1973 | 95 Minutes | Paul Morrissey
Co­produced by Andy Warhol, director Paul Morrissey's salaciously entertaining schlock spectacular updates the Frankenstein story with oozing gore, lewd behavior, camp craziness, and an unhinged performance by the great Udo Kier.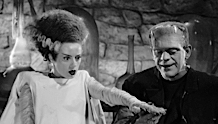 January 23, 2015
USA | 210 Minutes (approx) | James Whale
Plus discussion with film critic Robert Horton | Early horror film master James Whale made history with his Universal production of Frankenstein, which includes Boris Karloff in an iconic performance as the monster, and an unhinged Colin Clive as the mad doctor. The team returned for an even-better-than-the-original sequel, with an unforgettable Elsa Lanchester as the eponymous bride.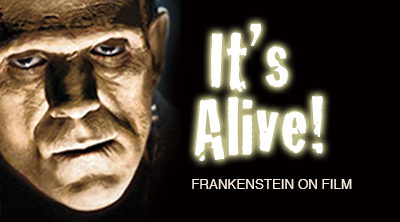 January 23 - 25, 2015
Explore the variety of worlds that have evolved from Mary Shelley's classic monster tale through a panel discussion with members of the Frankenstein Bicentennial Project, a Cinema Dissection with critic Robert Horton, encores of Danny Boyle's stage production starring Benedict Cumberbatch, and screenings of the films Frankenstein, The Bride of Frankenstein, Young Frankenstein, Flesh For Frankenstein, Abbott & Costello Meet Frankenstein, and Frankenweenie.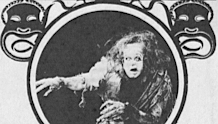 January 24, 2015
150 Minutes (approx) |
Discussion and clips with guests from Arizona State University – Jan 24
Members of the ASU Frankenstein Bicentennial Project delve into the cultural history of Mary Shelly's "Frankenstein." Clips and discussion topics range from the origin of the story, the changing look of the monster over the years, the first film adaptation of the tale by Thomas Edison in 1910, and questions of scientific ethics that still resonate in modern films (like SIFF 2010 favorite Splice).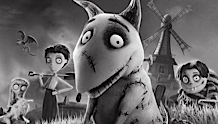 January 25, 2015
USA | 2012 | 87 Minutes | Tim Burton
Director Tim Burton's heartwarming tale about a boy and his dog follows young Victor, who brings his beloved Sparky back to life—with just a few minor adjustments. Based on his classic live-action short film, this feature-length stop-motion animated update was filmed in the style of classic black and white horror films and rendered in 3D.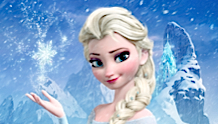 January 31 - February 1, 2015
USA | 2013 | 102 Minutes | Jennifer Lee
Sing along with Disney's Academy Award winning and beloved girl-powerful musical, complete with subtitles and free inflatable Princess wands. Co-presented by Seattle Women's Chorus.