Browse All Films
Browse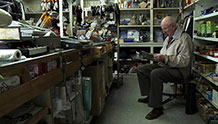 January 17
Iceland | 2013 | 53 minutes | Árni Gunnarsson
Nordic Lights Film Festival
Screens with the short film In Search of Livingstone.
Bjarni Haraldsson, an 83 year old store owner in Saudarkrokur, still mans the counter in the store that his parents established in 1919.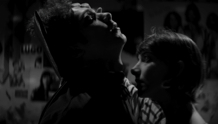 January 9 - 15, 2015
USA | 2014 | 99 Minutes | Ana Lily Amirpour
Independent Spirit Award nominee: Best First Feature | This utterly original genre mash-up of Spaghetti Western, vampire tale, and Iranian cinema uses gorgeous black-and-white cinematography and a pulsing soundtrack to tell the story of a lonely female bloodsucker living in the ghost town of Bad City.