Browse All Films
Browse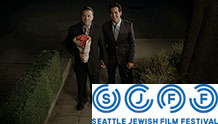 March 15
69 minutes |
In Yiddish, "gay gezunt" means "don't worry, so long as you're healthy." This series features 2 Academy Award nominated shorts, <i>Facing Fear</i> (USA, 2013) and <i>Summer Vacation</i> (Israel 2012), <i>The Seder</i> (Canada, 2013) and <i>Zazaland</i> (Israel, 2014).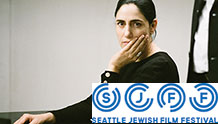 March 21
116 minutes |
Ronit Elkabetz, Shlomi Elkabetz | Drama | 2014 | France, Germany, Israel | French, Hebrew w/subtitles
An Israeli woman seeking to finalize her divorce finds herself effectively put on trial by Israel's religiously based marriage laws in this Golden Globe®-nominated film.