Browse All Films
Browse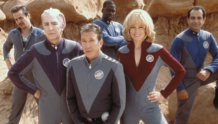 November 3
USA | 1999 | 102 minutes | Dean Parisot
This hilarious sci-fi comedy stars Tim Allen, Sigourney Weaver, Alan Rickman, and Tony Shalhoub as the cast of a campy TV space series who now spend their time traveling the convention circuit and meeting costumed fanatics. But some of those fans happen to be real space aliens, who think that the adventures portrayed on TV actually happened.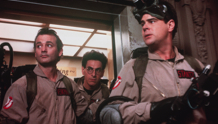 October 31 - November 2, 2014
USA | 1984 | 105 Minutes | Ivan Reitman
If there's something strange in the neighborhood, who you gonna call? If you answered Ghostbusters, then get ready to get slimed again on the big screen during these special Halloween weekend shows.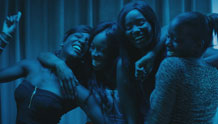 October 24, 2014
France | 2014 | 112 minutes | Celine Sciamma
Oppressed by her family setting, dead-end school prospects, and the boys in the neighborhood, Marieme starts a new life after meeting a group of 3 free-spirited girls.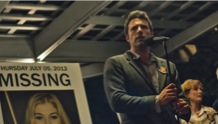 Now Playing
USA | 2014 | 145 Minutes | David Fincher
Director David Fincher (Se7en, The Social Network) brings Gillian Flynn's page-turning mystery to the big screen. On their fifth wedding anniversary, Nick Dunne (Ben Affleck) discovers that his wife Amy (Rosamund Pike) has gone missing. As the clues to her disappearance begin to pile up, the evidence becomes more and more convincing...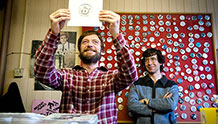 October 26
113 Minutes |
Irish Reels Film Festival
Good Vibrations tells the true story of Terri Hooley (Richard Dormer), a Belfast record shop owner whose refusal to back down or be intimidated, led to him having a lasting impact on the city's music scene.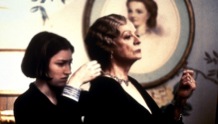 October 20, 2014
United Kingdom | 2001 | 137 Minutes | Robert Altman
In 2001, future "Downton Abbey" creator Jullian Fellowes teamed up with Altman and writer/actor Bob Balaban for this witty and absorbing look at the British class system in the 1930s, wrapped in a whodunnit murder mystery. The top-notch cast includes Maggie Smith, Michael Gambon, Kristin Scott Thomas, Helen Mirren, Emily Watson, Clive Owens, and Kelly Macdonald.