Browse All Films
Browse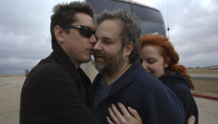 Now Playing
USA | 2014 | 101 Minutes | Neil Berkeley
Sometimes, getting fired results in amazing opportunities. In the case of Dan Harmon, his dismissal from the beloved TV series he created, "Community", resulted in him taking his fan-favorite podcast "Harmontown" on the road.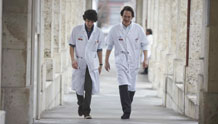 October 25
France | 2014 | 101 minutes | Thomas Lilti
Benjamin is meant to be a great doctor, he's certain of it. But his first experience as a junior doctor in the hospital ward where his father works doesn't turn out the way he hoped it would.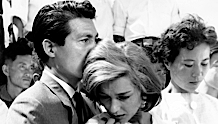 October 31 - November 6, 2014
France | 1959 | 90 minutes | Alain Resnais
French director Alain Resnais' 1959 drama returns to once again captivate audiences in this stunning new 4K restoration. Emmanuelle Riva (recently Oscar® nominated for her role in Amour), and Eiji Okada star as a pair who enter a brief relationship after World War II. Told using an innovative blend of non-linear narrative and voice-over, the film became a major influence on the French New Wave movement.