Browse All Films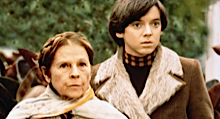 February 12 - 14, 2016
USA | 1971 | 91 Minutes | Hal Ashby
SIFF Cinema Uptown | Valentine Classics
Celebrate Valentine's Day with a love story that transcends the ages! Hal Ashby's tender outsider classic explores the relationship between the faux-suicidal young man Harold and his unlikely kindred spirit, goofy septuagenarian Maude. With free custom made tragi-romantic candy hearts and a pre-show Cat Stevens sing along.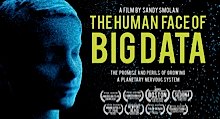 February 17
USA | 2015 | 55 minutes | Sandy Smolan
SIFF Cinema Uptown
Free Screening, RSVP Here
SIFF, KCTS 9, Washington Filmworks, and SAP invite you to this special documentary sneak preview and panel discussion about Big Data: the real-time collection, analysis and visualization of vast amounts of information. In the hands of data scientists, this raw information enables us to sense, measure and understand aspects of our existence in ways never before possible – yet the accessibility of all this data can come at a steep price.