Browse All Films
Browse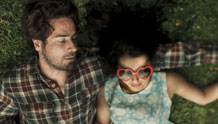 September 21
Norway | 2013 | 96 minutes | Iram Haq
A twentysomething single mother in Norway's expatriate Pakistani community struggles with her dysfunctional relationships with her perpetually disapproving mother, her increasingly neglected child, and her not-committed to her boyfriend in this startlingly assured feature debut by Norwegian actor, singer and filmmaker Iram Haq.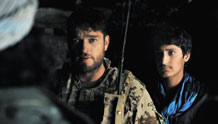 September 19, 2014
Germany | 2014 | 102 minutes | Feo Aladag
German army commander Jesper forms a bond with his Afghani translator, Tarik, as they try to protect a village from the growing Taliban influence. Gorgeously shot on location in Afghanistan and loosely based on several real-life incidents, Inbetween Worlds honestly explores the tense plight of its characters on both sides of the fence.