Browse All Films
Browse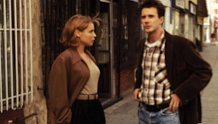 March 18, 2015
USA | 1995 | 96 min | Noah Baumbach
Growing Up Baumbach: End of College | Celebrate the 20th Anniversary of Noah Baumbach's decade-defining 1995 breakthrough film which follows a group of friends suffering from post-collegiate ennui and searching for a path in life. Filled with razor sharp dialogue and a sublime cast.
Free for members! Only $5.00 General Admission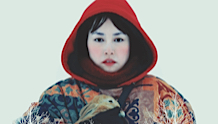 Now Playing
USA | 2014 | 105 min | David Zellner, Nathan Zellner
Indie filmmaker brothers David and Nathan Zellner take on another sibling director duo, the Coen Brothers, in this urban-legend tale of a Japanese woman (Academy Award nominee Rinko Kikuchi) who believes she knows the location of the buried treasure in the movie Fargo, and travels to Minnesota and find it.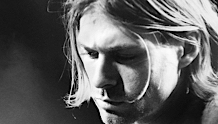 Opens: April 24
USA | 2015 | 132 Minutes | Brett Morgen
Exclusive Engagement. One Week Only! The first authorized portrait of Seattle music icon Kurt Cobain, this raw and visceral journey through his life and career unfolds through the lens of his home movies, recordings, artwork, photography, and journals.