Browse All Films
Browse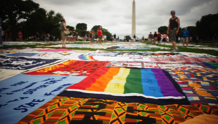 December 1
USA | 2013 | 80 Minutes | Nadine C. Licostie
Free screening! – Dec 1
The Bill and Melinda Gates Foundation's Community Film Series presents this free World AIDS Day program, featuring the moving new documentary about the history and continued growth of the AIDS Memorial Quilt.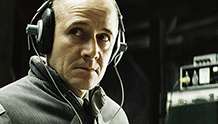 October 21, 2014
Germany | 2006 | Film: 137 min | Discussion: 30 min | Florian Henckel von Donnersmarck
Florian Henckel von Donnersmarck's Oscar-winning first film features an impeccable thriller woven throughout the surveillance of an artistic couple. Art and media scholar Johanna Gosse will be on hand for a post-screening discussion which will focus on the film's representation of surveillance, today's surveillance culture, and is there any way that society can avoid the seemingly inevitable surveillance state.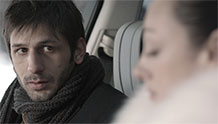 November 22
90 minutes |
Seattle Turkish Film Festival
A Ukrainian woman with a fear of loneliness. A Turkish man begrudgingly loyal to family and tradition... Sprinkled with hilarious notes of cultural clashes and an endearing display of the kindness of strangers, this idiosyncratic "comedy drama" will warm hearts in the most unexpected way.