Browse All Films
Browse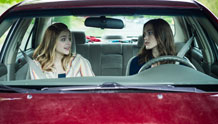 September 18
USA | 2014 | 100 minutes | Lynn Shelton
Opening Night Film and Party – Sep 18
Having spent her twenties comfortably inert, 28-year-old Megan (Keira Knightley) finds herself squarely in an adulthood crisis with no career prospects, no particular motivation to find one and no one to relate to, including her high school boyfriend. Director Lynn Shelton scheduled to attend.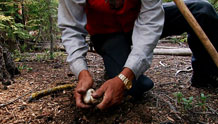 September 20
USA | 2014 | 78 minutes | Sara Dosa
Amid the bustling world of Central Oregon's wild mushroom hunting camps, two former soldiers discover the means to gradually heal their wounds of war, bonding over the search of the elusive and lucrative matsutake mushroom. Director Sara Dosa scheduled to attend.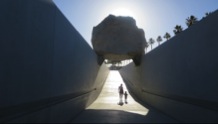 September 26 - 28, 2014
USA | 2013 | 88 Minutes | Doug Pray
Director Doug Pray (Hype!, Art & Copy) presents the fascinating story behind "Levitated Mass", a massive engineering project from artist Michael Heizer that encourages patrons of the Los Angeles County Museum of Art to walk directly underneath a hovering granite megalith.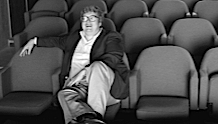 September 8, 2014
USA | 2014 | 120 Minutes | Steve James
Documentary master Steve James recounts the inspiring and entertaining life of world-renowned film critic and social commentator Roger Ebert. From his Pulitzer Prize-winning film criticism to becoming one of the most influential cultural voices in America, Ebert's story is by turns personal, funny, painful, and transcendent.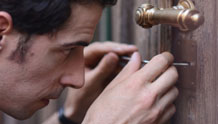 September 21
Argentina | 2014 | 77 minutes | Natalia Smirnoff
Upon learning that his girlfriend is pregnant, 33-year-old locksmith Sebastian begins to have strange visions about his clients.