Browse All Films
Browse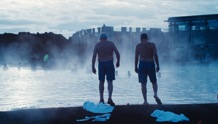 October 6
USA | 2014 | 95 Minutes | Aaron Katz, Martha Stephens
In this delightful comedy road-trip, two old friends set off to Iceland in an attempt to reclaim their youth through Reykjavik nightclubs, trendy spas, and rugged campsites.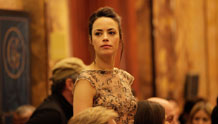 October 28
France | 2014 | 109 minutes | Eric Barbier
The Florentine, a fabled, 137-carat yellow diamond last seen in 1918, has resurfaced and is up for auction. Simon, a master thief and ex-con on probation is coerced into taking on the biggest, riskiest theft of his career, one that involves a long con with the diamond's dangerously seductive owner, Julia. No one is who they seem to be in this thrilling and sophisticated heist movie.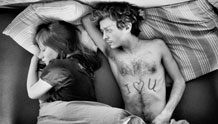 October 25
Switzerland | 2013 | 105 minutes | Germinal Roaux
A pair of young hard-partying lovers are forced to grow up fast in photographer Germinal Roux's first feature, a beautiful elegy on the loss of innocence elevated by stunning black-and-white cinematography and mesmerizing music.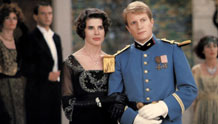 October 25
France | 1983 | 110 minutes | Alain Resnais
Alain Resnais pays tribute to three influential French filmmakers Georges Melies, Marcel L Herbier and Eric Rohmer with this lighthearted film about happiness and the power of the imagination.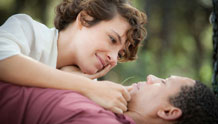 October 25
France | 2014 | 95 minutes | Emmanuel Mouret
Romantic melodrama in all its moody glory is the raison d'être for this sumptuous, South of France-set tale. A famous pianist (Jasmine Trinca) and her working class lover (Joey Starr) find the path to happiness blocked by the man's unforgiving ex (Virginie Ledoyen).