Browse All Films
Browse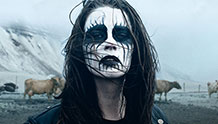 January 17, 2015
Iceland | 2013 | 101 minutes | Ragnar Bragason
Nordic Lights Film Festival
A girl is caught between the life that took her brother and her own inability to strike out on her own. In her grief, she finds solace in the dark music of Black Metal and dreams of becoming a rock star.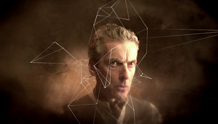 February 13 - 19, 2015
United Kingdom | 2014 | 85 Minutes | Julian Jones
The handwritten, illustrated journals of Leonardo da Vinci – the world's most renowned inventor, philosopher, and painter–are brought to life in stunning 3D. Award-winning actor and current "Doctor Who," Peter Capaldi, guides this comprehensive journey into da Vinci's ambition, his wonder at the natural world, and the power of his artistic imagination.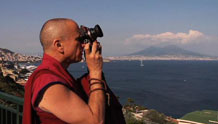 February 13 - 15, 2015
USA | 2013 | 90 minutes | Tina Mascara, Guido Santi
In this enthralling documentary portrait, Nicholas Vreeland, grandson of fashion icon Diana Vreeland, is headed for life as a high-powered photographer until he undergoes a personal transformation: next stop, life as a Tibetan Buddhist monk.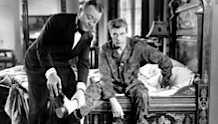 February 3
USA | 1936 | 115 minutes | Frank Capra
Capra's screwball classic features Gary Cooper as a small-town greeting card poet who inherits a fortune, and falls prey to a scheming crop of opportunistic characters. New 4K restoration from the original negative.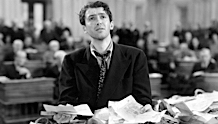 February 24
USA | 1939 | 129 minutes | Frank Capra
James Stewart became a star for his performance as Jefferson Smith, an idealistic, small town senator who heads to Washington and suddenly finds himself single-handedly battling ruthless politicians out to destroy him.