Browse All Films
Browse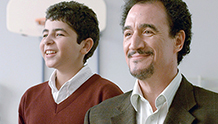 November 18, 2014
Canada (Québec) | 2011 | Film: 94 minutes | Discussion: 30 minutes | Philippe Falardeau
An Algerian immigrant takes over a Canadian classroom and experiences the power and challenges of educating in today's society. While struggling with his own immigration issues, he fights to educate the students in a manner that challenges the status quo. Following the screening will be a discussion of the variety of challenges facing teachers in our modern classroom, exploring any ways that public and parents can be more aware and involved in the educational system.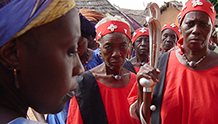 November 11, 2014
Senegal | 2004 | Film: 124 minutes | Discussion: 30 minutes | Ousmane Sembene
Ousmane Sembene's masterpiece drove home exceptional artistic commentary on the practice of ritual female genital cutting. Setting the world of tradition against modernity, the stakes for both sides are emotionally conveyed all the way to its final striking image. Professor Kristy Leissle will be leading our post-screening discussion in an exploration of not just the tradition featured in the film, but the variety of challenges facing women on the African continent today.