Browse All Films
Browse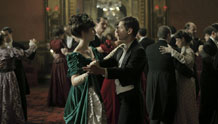 October 30, 2014
France | 2012 | 91 minutes | René Féret
An eye-catching period piece, offering a moody tale of incest and deceit set in the rarefied atmosphere of the high society of the Belle Époque, circa 1900.Based on the best-seller by Gladys Huntington, young and beautiful, but utterly bankrupt, Madame Solario vacations at aristocratic Lake Como.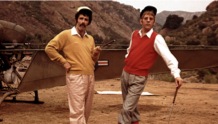 October 18, 2014
USA | 1970 | 116 Minutes | Robert Altman
The exploits of the doctors and nurses at a Mobile Army Surgical Hospital during the Korean War are explored in this wisecracking dark comedy, one of the biggest hits of the 1970s, and a film that announced Altman as one of the most exciting directors of the era. Nominated for five Academy Awards, including Best Picture and Best Director, and winner for Best Screenplay, M*A*S*H also spawned a certain classic television series.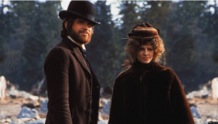 October 23, 2014
USA | 1971 | 121 Minutes | Robert Altman
Presented on 35mm! | A charming but dense profiteer (Warren Beatty) and a shrewd professional madam (Julie Christie) partner up and run a thriving whorehouse in a frontier town. Altman's revisionist Western features gorgeous big-screen cinematography from Vilmos Zsigmond and a soundtrack filled with the moody ballads of Leonard Cohen.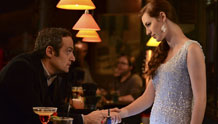 October 30, 2014
France | 2013 | 100 minutes | Axelle Ropert
Boris and Dimitri Pizarnik are doctors in Paris's Chinese quarter. The two brothers work together and devote all their time to their patients. One night, they treat a young diabetic girl being raised by her single mother, Judith. When both brothers fall in love with Judith, everything is turned upside down…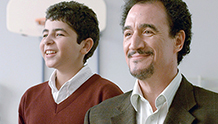 November 18
Canada (Québec) | 2011 | Film: 94 minutes | Discussion: 30 minutes | Philippe Falardeau
An Algerian immigrant takes over a Canadian classroom and experiences the power and challenges of educating in today's society. While struggling with his own immigration issues, he fights to educate the students in a manner that challenges the status quo. Following the screening will be a discussion of the variety of challenges facing teachers in our modern classroom, exploring any ways that public and parents can be more aware and involved in the educational system.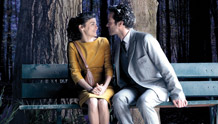 November 3
France | 2013 | 95 minutes | Michel Gondry
Michel Gondry's wildly imaginative new film is a romance between Colin, a posh Parisian bachelor who invents gadgets that delight his friends, and Chloe (Audrey Tautou), a woman with a strange medical condition.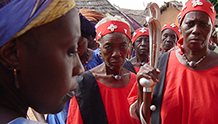 November 11
Senegal | 2004 | Film: 124 minutes | Discussion: 30 minutes | Ousmane Sembene
Ousmane Sembene's masterpiece drove home exceptional artistic commentary on the practice of ritual female genital cutting. Setting the world of tradition against modernity, the stakes for both sides are emotionally conveyed all the way to its final striking image. Professor Kristy Leissle will be leading our post-screening discussion in an exploration of not just the tradition of the film, but the plight of women in the African continent today.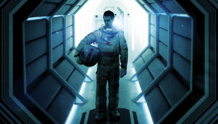 November 1
United Kingdom | 2009 | 97 minutes | Duncan Jones
Duncan Jones' mind-bending tale of space and isolation, follows an astronaut (Sam Rockwell) on a years-long solo mission to a moon colony. With only his computer (voiced by Kevin Spacey) for company, he begins to have hallucinations and a strong sense that he is no longer alone.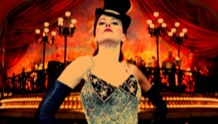 December 31
USA | 2001 | 127 Minutes | Baz Luhrmann
Ring in 2015 with Truth, Beauty, Freedom, and Love! – Dec 31
Ring in a new year filled with truth, beauty, freedom, and capital-L Love with Baz Luhrmann's musical extravaganza. Sing along, wave your free bling rings in the air, and celebrate the Bohemian lifestyle while sipping a glass of liquid diamonds (champagne). C'mon and do the can-can-can!