Browse All Films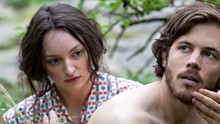 October 24
France | 2014 | 102 minutes | Christophe Honoré
Visionary director Christophe Honoré's enchanting, slyly satiric, and erotic updating of the of Ovid's magnum opus transports mythological tales to present-day France, where the Gods - Jupiter, Orpheus, Bacchus - transform into different forms and fall in love with humans.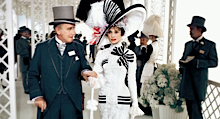 October 20
USA | 1964 | 190 Minutes (includes intermission and bonus content) | George Cukor
SIFF Cinema Uptown | Big Screen Classics
The beloved musical classic is more loverly than ever on the big screen in this breathtaking new restoration. Aubrey Hepburn stars in one of her most radiant roles as Eliza Doolittle, the disheveled Cockney flower girl who finds herself at the center of a wager to make her into a "proper" lady. Winner of eight Academy Awards including Best Picture, Best Director, and Best Actor.