Browse All Films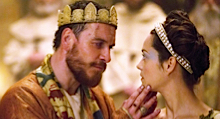 Opens: December 11
United Kingdom | 2015 | 113 minutes | Justin Kurzel
SIFF Cinema Uptown
Micahael Fassbender and Marion Cotillard give mesmerizing performances in this stunning new production of Shakespeare's classic. Shot on location in Scotland, Australian director Justin Kurzel's epic update features all the drama, murderous ambition, and brutal action necessary to illustrate how Macbeth is the literary predecessor of "Game of Thrones".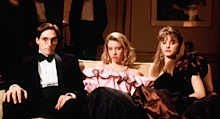 November 30
USA | 1990 | 98 Minutes | Whit Stillman
SIFF Film Center | Special Event
Skype Q&A with director Whit Stillman.
This Academy Award-nominated indie classic chronicles the rise and ultimate decline of a group of young Park Avenue socialites who gather nightly to discuss love, honor, and the impending demise of their class. 25 years later, Metropolitan remains as crisp, ironically comic, and socially relevant as when first released.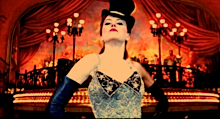 December 31
USA | 2001 | 127 Minutes | Baz Luhrmann
SIFF Cinema Uptown | Special Event
Ring in a new year filled with truth, beauty, freedom, and capital-L Love with Baz Luhrmann's musical extravaganza. Sing along, wave your free bling rings in the air, and celebrate the Bohemian lifestyle while sipping a glass of liquid diamonds (champagne). C'mon and do the can-can-can!