Browse All Films
Browse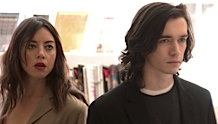 April 10 - 16, 2015
USA | 2014 | 85 min | Hal Hartley
American indie icon Hal Hartley completes the trilogy he began with Henry Fool and Fay Grim with the delightfully offbeat story of Henry's teenage son, Ned, who has a single, fixed purpose: to kill his father for ruining his mother's life. But Ned's aims are frustrated by Susan (Aubrey Plaza), a curious young woman with a mysterious connection to Henry.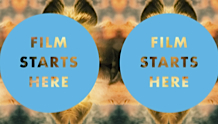 April 24 - 26, 2015
The National Film Festival for Talented Youth (NFFTY), the world's largest film festival for emerging directors aged 24 and younger, is perfect for film fans of any age! NFFTY's programming represents the voice of a new generation, with films covering all topics and genres, from compelling and provocative, to hilarious and uplifting. This year's festival focuses on supporting the next generation of female filmmakers – 48% of the films in NFFTY 2015 were created by a female filmmaker!
Click here to see the full line up of NFFTY films and events, and to purchase advance tickets.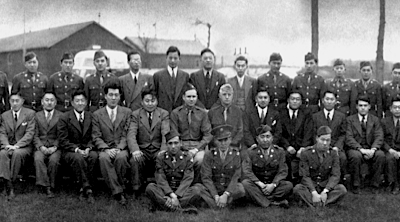 May 3 - June 28, 2015
Japanese filmmaker Junichi Suzuki's three documentary films on the history and experience of Japanese Americans during WWII come to Seattle for a series of special screenings.
July 14 - 19, 2015
United Kingdom | 2015 | 180 Minutes | Rufus Norris
Director David Hare adapts the non-fiction work of Pulitzer Prize winner Katherine Boo into a humane and heart-breaking tale, told on an epic scale, that offers a richly detailed insight into life in the slums of Mumbai.
August 7 - 9, 2015
United Kingdom | 2015 | 90 Minutes | Rufus Norris
A cornerstone of English drama since the 15th century, Everyman explodes onto the stage in a startling new production with BAFTA winner and Academy Award® nominee Chiwetel Ejiofor (12 Years a Slave) in the title role.
October 15
United Kingdom | 2015 | 240 | Lyndsey Turner
Academy Award® nominee Benedict Cumberbatch ("Sherlock", The Imitation Game, and NT Live's Frankenstein) takes on the title role of Shakespeare's great tragedy. Captured live and presented the same day as performed in London.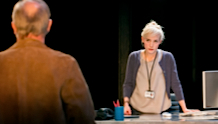 May 8 - 10, 2015
United Kingdom | 2014 | 120 Minutes | Nicholas Hytner
Acclaimed playwright Tom Stoppard (Shakespeare in Love, Rosencrantz and Guildenstern are Dead) returns with a highly-anticipated and intellectually stimulating new play, in which a psychology researcher attempts to answer a troubling question: "What is consciousness?"
July 3 - 9, 2015
United Kingdom | 2015 | 240 Minutes | Simon Godwin
Academy Award® nominee Ralph Fiennes (The English Patient, Schindler's List, The Grand Budapest Hotel) plays Jack Tanner in this exhilarating reinvention of Bernard Shaw's witty, provocative classic: a romantic comedy, an epic fairytale, and a fiery philosophical debate that asks fundamental questions about how we live.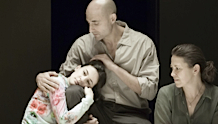 Now Playing
United Kingdom | 2015 | 180 Minutes | Ivo van Hove
Mark Strong (Kingsman: The Secret Service, The Imitation Game) stars in this magnetic, electrifying, and astonishingly bold production of Arthur Miller's tragic masterpiece, hailed by London theatre critics as the top pick of the year.