Browse All Films
Browse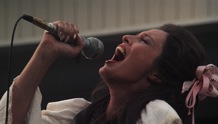 October 21, 2014
USA | 1975 | 159 Minutes | Robert Altman
Considered by many to be Altman's defining film, and certainly his most complex and nuanced, Nashville is set amidst the celebration of America's bicentennial in the capital city of country music, and weaves a mosaic of characters into a convention-defying multi-threaded story about affairs of the heart and despairs of the mind.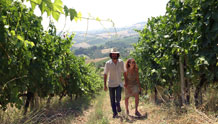 November 14
Italy | 2014 | 85 minutes | Jonathan Nossiter
Four Italian winegrowers live a life we all dream of: growing grains, fruits, and wine in an ecologically progressive, economically just and historically rich way. With the help of their delightfully eccentric film curator friend Gian Luca Farinelli, these contemporary agricultural rebels use the power of fiction films to combat the institutional lies that make any act of freedom today an act of dangerous dissent.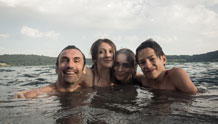 November 13
Italy | 2014 | 93 minutes | Francesco Bruni
Cinema Italian Style: Opening Night Film & Party – Nov 13
Director Francesco Bruni scheduled to attend
One warm summer day in Rome, family will weave in and out of each others lives; the long separated parents, the daughter in her early 20's trying to figure her life out, and the teenage son who must pass his Final Exams and declare his love for a girl on the same day. Cinema Italian Style Opening Night Film & Party!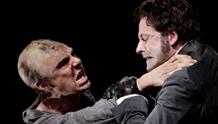 Now Playing
United Kingdom | 2011 | 2hr 14min | Danny Boyle
Back by popular demand for Halloween, this 2011 production directed by Oscar winner Danny Boyle (127 Hours, Slumdog Millionaire) features Benedict Cumberbatch (BBC's "Sherlock," 12 Years a Slave) as the creature and Jonny Lee Miller (CBS's "Elementary," Trainspotting) as Victor Frankenstein.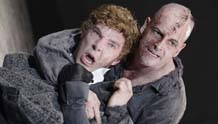 Now Playing
United Kingdom | 2011 | 2hr 9min | Danny Boyle
In this alternate version of Danny Boyle's stage adaptation of the classic monster story, the stars swap roles with Jonny Lee Miller taking on the role of the creature, and Benedict Cumberbatch as Victor Frankenstein.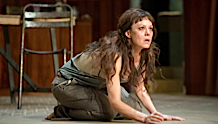 October 10 - 16, 2014
United Kingdom | 2014 | 90 Minutes | Carrie Cracknell
Helen McCrory (The Last of the Haussmans) takes the title role in Euripides' powerful tragedy. Under the direction of Carrie Cracknell, this new adaptation "quakes with female rage and powerlessness" (The Observer), and features music by Will Gregory and Alison Goldfrapp.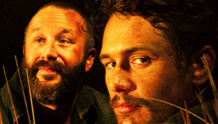 November 28 - December 2, 2014
USA | 2014 | 150 Minutes | Anna Shapiro
Filmed live on Broadway, this acclaimed revival of John Steinbeck's classic stars James Franco (127 Hours, Milk) and Chris O'Dowd in a Tony Award® nominated performance.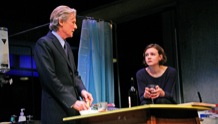 November 7 - 13, 2014
United Kingdom | 2014 | 135 Minutes | Stephen Daldry
Special Week-Long NT Live Engagement! Returning to the National Theatre after last year's sell-out hit "The Audience", Academy Award®-nominated director Stephen Daldry presents this new production of the Olivier Award-winning play featuring stars Bill Nighy and star Carey Mulligan.