Browse All Films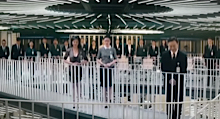 February 15
China | 2015 | 117 minutes | Johnnie To
SIFF Cinema Uptown | Recent Raves
Our Recent Raves series returns for 2016 with a special Seattle 3D Premiere! Master Hong Kong director Johnnie To (Drug War) and star Chow Yun-Fat take on the world of high-level corporate intrigue - in the form of an eye-popping 3D musical. Adapted from co-star Sylvia Chang's hit stage play "Design for Living", Office cleverly combines stylized musical numbers and stunning abstract sets (designed by Wong Kar-wai's production designer William Chang) to create a timely critique of corporate capitalism.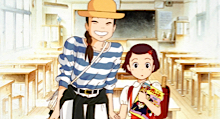 Opens: February 26
Japan | 1991 | 118 minutes | Isao Takahata
SIFF Cinema Uptown | Exclusive Presentation
This previously unreleased gem from Studio Ghibli, a touching story of remembrance and growing up from animator Isao Takahata, comes to US screens for the first time in a new English language version featuring the voices of Daisy Ridley (Star Wars: The Force Awakens) and Dev Patel (Slumdog Millionaire). Plus: late shows of the original Japanese language version with English subtitles.