Browse All Films
Browse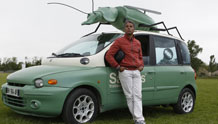 October 26, 2014
France | 2014 | 91 minutes | Pascal Rabate
Christian is a divorced father who can only see his young daughter Vanessa every other weekend. When he meets the single mother Christine and decides to participate in a summer TV show, his whole life is turned upside down.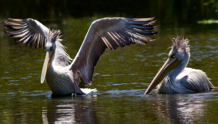 Opens: November 28
USA | 2014 | 79 Minutes | Judy Irving
From the director of The Wild Parrots of Telegraph Hill comes a charming documentary that follows two noble pelicans working to find their place in modern San Francisco: Gigi, a wayward young pelican arrested on the Golden Gate Bridge, and Morro, a half-wild pelican with an injured wing.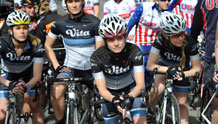 October 26, 2014
Canada (Québec) | 2014 | 108 minutes | Alexis Durand-Brault
Cycling star Julie is two races away from winning the World Cup when she is denounced for doping. Alone, guilty, and victim of the ruthless manipulation of others, Julie must find a way out. Heart-pounding from the first scene, this timely film is based on a true story.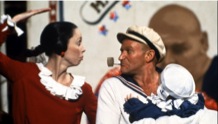 October 18 - 19, 2014
USA | 1980 | 114 Minutes | Robert Altman
Robert Altman was a surprising choice to helm this musical, live-action update of the beloved Popeye comics, featuring Robin Willams as the sailor man with the bulging biceps, Shelly Duvall as Olive Oyl, and original songs written by the great Harry Nilsson. While the film wasn't a box office hit, it has grown into a family favorite, and launched Williams' movie career.