Browse All Films
Browse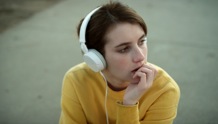 September 29
USA | 2014 | 100 minutes | Gia Coppola
Based on the book by James Franco, writer-director Gia Coppola provides an unflinching portrait of adolescent lust, boredom, and self-destruction. Emma Roberts stars as a shy, sensitive teen who is torn between an illicit flirtation with her soccer coach and an unrequited crush on a sweet stoner classmate. Meanwhile, the recklessness of her party-hungry friends starts to spiral into chaos.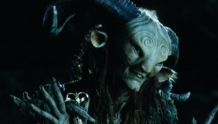 October 3
Spain | 2006 | 118 Minutes | Guillermo del Toro
After a pair of breakout Hollywood films, director Guillermo del Toro returned to his roots for this multi-Academy Award winning phantasmagoric fairy tale set against the postwar repression of Franco's Spain.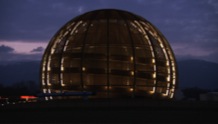 October 7
USA | 2013 | 99 Minutes | Mark Levinson
Science on Screen – Oct 7
Introduction and Q&A with Anna Goussiou, University of Washington Physics Professor | Director Mark Levinson's Particle Fever gives audiences a front row seat to the discovery of the long-predicted but elusive Higgs boson, aka "the God particle."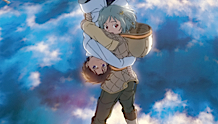 September 26 - October 2, 2014
Japan | 2013 | 99 minutes | Yasuhiro Yoshiura
This dazzling new anime vision from director Yasuhiro Yoshiura (Time of Eve, Pale Cocoon) is a science fiction romance about two teens, Patema and Age, who live in the same world but on opposite gravitational pulls. Presented in English dubbed and original Japanese language version.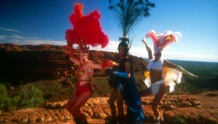 October 5
Australia | 1994 | 104 Minutes | Stephan Elliot
Celebrate the 20th Anniversary of this Golden Space Needle winning hit Australian drag-queen comedy featuring up-and-coming stars Hugo Weaving and Guy Pearce, along with the already beloved Terence Stamp.