Browse All Films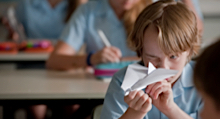 September 18 - 24, 2015
Australia | 2014 | 96 minutes | Robert Connolly
Film Center | One Week Only, Exclusive Presentation
In this charming, family friendly tale–a favorite of SIFF 2015–an Australian boy discovers a talent for crafting paper airplanes, leading him to the World Paper Plane Championships.
Sunday Sept 20: Before or after the 1:00 show, visit Seattle Children's Museum for a special paper airplane making workshop. Show your movie ticket at the museum for reduced admission!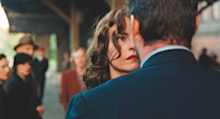 Now Playing
Germany | 2014 | 98 minutes | Christian Petzold
SIFF Cinema Uptown
Actress Nina Hoss (Barbara) gives a Golden Space Needle Award-winning performance in the stunning new film from acclaimed director Christian Petzold, a spellbinding Vertigo-esque mystery of identity, illusion, and deception that unfolds against the turmoil of post-World War II Germany.