Browse All Films
Browse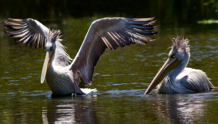 Opens: November 28
USA | 2014 | 79 Minutes | Judy Irving
From the director of The Wild Parrots of Telegraph Hill comes a charming documentary that follows two noble pelicans working to find their place in modern San Francisco: Gigi, a wayward young pelican arrested on the Golden Gate Bridge, and Morro, a half-wild pelican with an injured wing.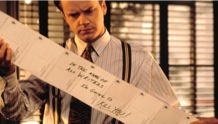 October 17 - 19, 2014
USA | 1992 | 124 Minutes | Robert Altman
One of the best films of the 1990s, this acidic satire of Hollywood ethics (or the lack thereof) follows a slick studio executive (Tim Robbins) who starts receiving death threats from a disgruntled writer. Altman cleverly cast over 65 stars in cameo roles, adding a strange and delightful sheen of reality to the tale.