Browse All Films
Browse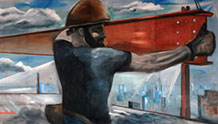 October 25, 2014
86 Minutes |
Irish Reels Film Festival
Rebuilding The World Trade Center is the epic story of hope that is emerging from rubble and chaos of 9/11. Since 2006 artist and film maker Marcus Robinson has spent over 2000 days filming the vast new towers rising out of the bedrock of New York City. Filmmaker Marcus Robinson in attendance.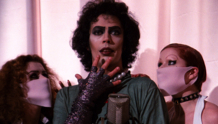 October 31
USA | 1975 | 100 minutes | Jim Sharman
Don't dream it, be it. Celebrate Halloween with the ultimate in camp, horror, sex, and costumed insanity as you join Frank-N-Furter, Brad, Janet, Rocky, Riff Raff, and the rest at the ultimate affair! With live shadow casting by Vicarious Theatre Company and interactive goodie bags of props available for purchase.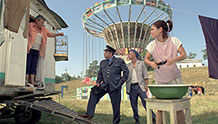 November 8
94 Minutes |
Romanian Film Festival
This exquisite collection of Romanian shorts combines lyricism with irony, satire with historical truth. Director Ioana Uricaru (Stopover) present at screening.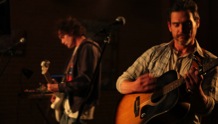 October 17 - 23, 2014
USA | 2014 | 105 Minutes | William H. Macy
The directorial debut of actor and Emmy-winning screenwriter William H. Macy, Rudderless is a sensitive and surprising drama about a grieving father (Billy Crudup) who discovers the music left behind after his college-aged son's death, which encourages him to form a rock band with a talented young musician (Anton Yelchin).