Browse All Films
Browse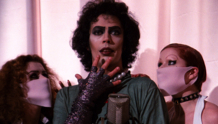 March 21, 2015
USA | 1975 | 100 minutes | Jim Sharman
Don't dream it, be it! Join us for the ultimate midnight movie experience filled with camp, horror, sex, music, audience participation, and general insanity. With live shadow casting by Vicarious Theatre Company and interactive prop bags available for purchase.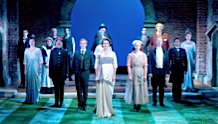 April 5 - 7, 2015
United Kingdom | 2014 | Christopher Luscombe
Summer 1914. In order to dedicate themselves to a life of study, the King and his friends take an oath to avoid the company of women for three years. No sooner have they made their pledge than the Princess of France and her ladies-in-waiting arrive, presenting them with a severe test of resolve.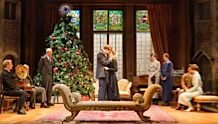 April 4 - 8, 2015
United Kingdom | 2014 | Christopher Luscombe
Autumn 1918. After returning from the trenches of war, soldiers Benedick and Claudio find themselves reacquainted with Beatrice and Hero. As memories of conflict give way to a life of parties and masked balls, Claudio and Hero fall madly, deeply in love, while Benedick and Beatrice reignite their own altogether more combative courtship.