Browse All Films
Browse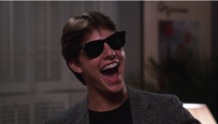 October 4
USA | 1983 | 99 Minutes | Paul Brickman
One of the defining films of the 1980s–which played for a whopping 20 weeks at the Egyptian–was this dark social satire masquerading as a teen sex comedy. It also made a young up-and-comer named Tom Cruise into a household name.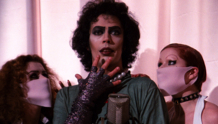 October 31
USA | 1975 | 100 minutes | Jim Sharman
Don't dream it, be it. Celebrate Halloween with the ultimate in camp, horror, sex, and costumed insanity as you join Frank-N-Furter, Brad, Janet, Rocky, Riff Raff, and the rest at the ultimate affair! With live shadow casting by Vicarious Theatre Company and interactive goodie bags of props available for purchase.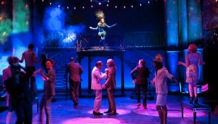 October 11 - 15, 2014
United Kingdom | 2014 | 210 Minutes | Simon Goodwin
For the first time in 45 years, Shakespeare's exuberant romantic comedy returns to the Royal Shakespeare Theatre stage in a lively, modern version filled with music and color. This wry comment on friendship and love takes us from the controlled world of Italian high-society into the wildness of the forest where, it seems, anything can happen.