Browse All Films
Browse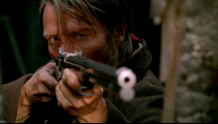 Now Playing
Denmark | 2014 | 100 min | Kristian Levring
Mads Mikkelsen and Eva Green star in this a rip-roaring, blood-spattered saga about a Danish soldier who moves to the American Wild West and undertakes a journey of sin and redemption.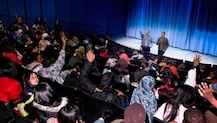 We have expanded our School Screenings program into year-round opportunities for school classes to realize cinema literacy into their curriculums.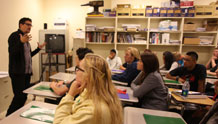 Throughout the year, we bring more than 100 international filmmakers and industry professionals to Seattle.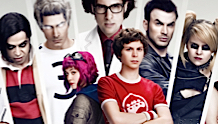 February 14, 2015
USA | 2010 | 113 Minutes | Edgar Wright
Free Candy Power-ups! SIFF FutureWave presents this special Valentine's Day screening of Edgar Wright's romantic, action-packed, star-studded, video-game-inspired classic. Special "Teens Only" screening for Ages 13-20. Proof of age may be required for admittance if you look too old! All seats only $5.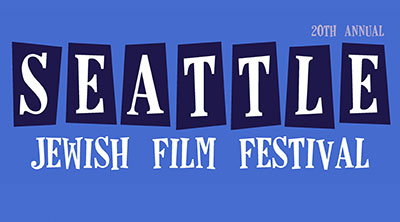 March 16 - 19, 2015
The Seattle Jewish Film Festival (SJFF) is a cinematic exploration and celebration of global Jewish and Israeli life, history, complexity, culture and filmmaking for everyone. For the most up-to-date and complete schedule of films/events, guest artists and programs, sponsors and donation information, please go to: WWW.SEATTLEJEWISHFILMFESTIVAL.ORG
March 14-15, AMC Pacific Place
March 16-19, SIFF Cinema Uptown
March 20-22, Stroum Jewish Community Center - Mercer Island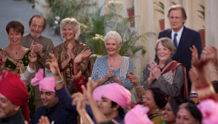 Now Playing
United Kingdom | 2015 | 122 min | John Madden
The Best Exotic Marigold Hotel for the Elderly and Beautiful has only a single remaining vacancy; meaning changes are afoot as Sonny (Dev Patel) makes plans for expansion – and his upcoming wedding. The enchanting cast of the original beloved film returns, including Judi Dench, Maggie Smith, Bill Nighy, and new lodger Richard Gere.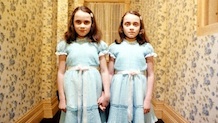 February 27 - March 3, 2015
USA | 1980 | 143 Minutes | Stanley Kubrick
"Come and play with us. Come and play with us. Forever. And ever. And ever."
Egyptian Midnights Feb 27 & 28 plus Uptown Mar 1 & 3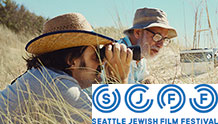 March 22
120 minutes (approx.) |
Ticket includes screening of Mr. Kaplan followed by a farewell toast, refreshments and lite bites.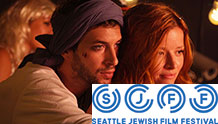 March 14
130 minutes (approx.) |
Ticket includes screening of Hanna's Journey and dessert reception after hosted by Tom Douglas Catering. Doors and (no host) Happy Hour at 6:30 pm, event begins at 7:30 pm.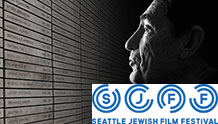 March 17
84 minutes |
Abby Ginzberg | Documentary | 2014 | South Africa, USA | English
Exiled South African Jewish activist Albie Sachs helped Nelson Mandela shape the country's post-apartheid constitution.