Browse All Films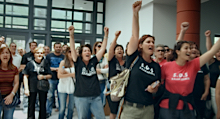 October 14
USA | 2015 | 89 Minutes | Avi Lewis
SIFF Cinema Uptown | Special Event
Author Naomi Klein and director Avi Lewis in person.
Produced in conjunction with Naomi Klein's bestselling book of the same name, this urgent dispatch on climate change contends that the greatest crisis we have ever faced also offers us the opportunity to address and correct the inhumane systems that have created it.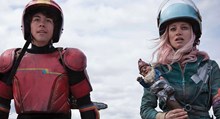 August 28 - September 3, 2015
New Zealand | 2014 | 89 minutes | Roadkill Superstar
SIFF Film Center | One Week Only, Exclusive Presentation
SIFF Cinema Egyptian | Fri & Sat: 11:30PM
Move over Mad Max, here comes The Kid! This blood-splattered love letter to '80s post-apocalyptic action takes place in the future–1997–when a BMX-riding comic-book lover must save the earth from the evil Zeus (legendary bad-guy Michael Ironside).