Browse All Films
Browse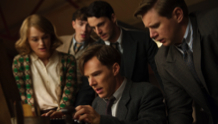 Opens: December 25
United Kingdom | 2014 | 114 Minutes | Morten Tyldum
SIFF Cinema Egyptian | Winner of the Audience Award at the Toronto Film Festival, this nail-biting true-life thriller stars Benedict Cumberbatch as the brilliant Cambridge mathematician, cryptanalyst, and computer scientist Alan Turing, who was hailed as a hero for cracking the elusive Enigma code during World War II, then later persecuted and imprisoned for being gay.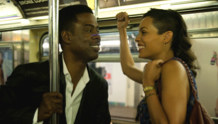 Now Playing
USA | 2014 | 101 Minutes | Chris Rock
Writer-director-star Chris Rock's uproarious new film is much like his groundbreaking stand-up, an endearingly honest and unabashedly profane look at modern love and celebrity culture that follows a movie star (Rock) who has an unexpected encounter with a forthright journalist (Rosario Dawson).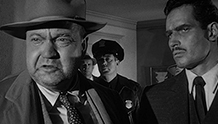 November 15, 2014
USA | 1958 | 360 minutes | Orson Welles
Well known for its extraordinary opening, Touch of Evil is much more than just that initial tracking shot. Its rich cinematography, bold stylistic choices, and gritty story all coalesce to imagine a dark and atmospheric world of crime and corruption. Seattle film critic Sean Axmaker will facilitate this audience exploration with a six-hour dive into the pioneering mind of Orson Welles and his border town masterpiece.