Browse All Films
Browse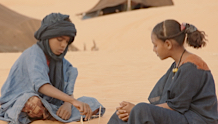 April 20
France | 2014 | 97 Minutes | Abderrahmane Sissako
Academy Award Nominee: Best Foreign Film | This timely political drama from world cinema master Abderrahmane Sissako takes place near the ancient Malian city of Timbuktu, where a proud cattle herder's family finds their peaceful lives upended by a regime of terror imposed by the ruling Jihadists. After the film, join us for the announcement of the SIFF 2015 African Pictures program.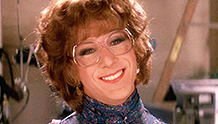 April 18
USA | 1982 | 116 minutes | Sydney Pollack
Tootsie is one of the greatest comedies ever made. Dustin Hoffman's pitch-perfect performance as a female soap opera star was blessed with a spectacular cinematic foundation by director Sydney Pollack. Film scholar Warren Etheredge will facilitate our dissection of the comedic art as we evaluate how this brilliant screenplay came to hilarious life.