Browse All Films
Browse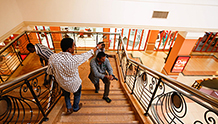 September 10, 2014
USA | 2014 | 90 Minutes | Dan Reed
Following in the footsteps of his earlier documentaries Terror in Moscow and Terror in Mumbai, filmmaker Dan Reed travels to Nairobi to investigate the recent terrorist siege of the West Gate Mall in Kenya. Admission is free.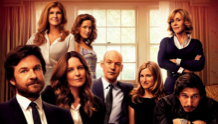 Now Playing
USA | 2014 | 103 Minutes | Shawn Levy
In this dysfunctional family comedy-of-errors, four siblings who have grown apart are forced to return to their childhood home and live under the same roof with their over-sharing mother. The powerhouse ensemble cast includes Tina Fey, Jason Bateman, Jane Fonda, Corey Stoll, Connie Britton, and Adam Driver.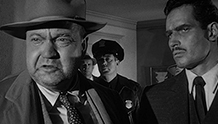 November 15
USA | 1958 | 360 minutes | Orson Welles
Well known for it's extraordinary opening, Touch of Evil is much more than just that initial tracking shot. It's rich cinematography, bold stylistic choices, and gritty story all coalesce to imagine a dark and atmospheric world of crime and corruption. Seattle film critic Sean Axmaker will facilitate this audience exploration with a six-hour dive into the pioneering mind of Orson Welles and his border town masterpiece.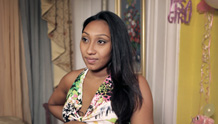 September 22
USA | 2014 | 106 Minutes | Stephanie Wang-Breal
Director and Subjects in attendance – Sep 22
From Emmy®-nominated filmmaker Stephanie Wang-Breal comes a film about second chances as two parents—one in Seattle and one in New York City—navigate the red tape of America's child welfare system as they fight to regain custody of their children.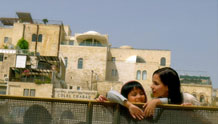 September 19, 2014
Philippines | 2013 | 93 minutes | Hannah Espia
This affecting and very timely drama deals with the struggle of an extended Filipino family working in Israel but faced with the prospect of separation when a new law threatens their children with deportation.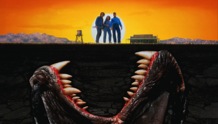 October 18
USA | 1990 | 96 Minutes | Ron Underwood
When sleepy Perfection, Nevada gets attacked by underground monsters, cowpokes Kevin Bacon and Fred Ward team up with a young seismologist, a grumpy store owner (Victor Wong), and a survivalist couple (Reba McEntire and Michael Gross, aka "the dad from Family Ties!") and fight back.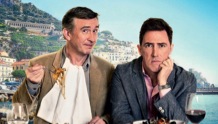 August 29 - September 18, 2014
United Kingdom | 2014 | 108 Minutes | Michael Winterbottom
In the follow-up to 2010's The Trip, director Michael Winterbottom follows buddies Steve Coogan and Rob Brydon on a driving tour through the Italian countryside, musing on life while indulging in scenic and gastronomic delights. Enjoy the film with some Lunetta Prosecco on sale at the concession stand, and sign up in the lobby for a chance to win a Pagliacci pizza party for up to 10 people!