Browse All Films
Browse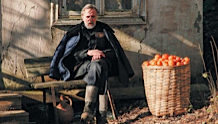 May 8 - 13, 2015
Estonia | 2013 | 89 minutes | Zaza Urushadze
Academy Award and Golden Globe nominee: Best Foreign Film | Set in 1992 against a beautiful landscape defiled by war, this poetic film makes an eloquent statement for peace, as an older man cares for two wounded soldiers from opposite sides of the war in Georgia.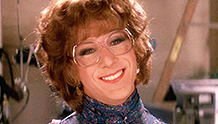 April 18, 2015
USA | 1982 | 116 minutes | Sydney Pollack
Tootsie is one of the greatest comedies ever made. Dustin Hoffman's pitch-perfect performance as a female soap opera star was blessed with a spectacular cinematic foundation by director Sydney Pollack. Film scholar Warren Etheredge will facilitate our dissection of the comedic art as we evaluate how this brilliant screenplay came to hilarious life.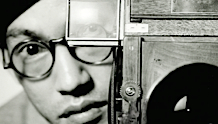 May 3
Japan | 2008 | Approximately 120 minutes, including discussion | Junichi Suzuki
Even though bringing in cameras to the incarceration camps was prohibited, one man, Toyo Miyatake, managed to smuggle in his own lens and build a camera to document life behind barbed wires, with the help of other craftsmen in the camp. Narrated by George Takei and with music by Kitaro, this eye-opening documentary, the first of Junichi Suzuki's Nisei Trilogy, shares Toyo's story and his photographs. Screening followed by Q&A with special guests from Japanese American community in Seattle