Browse All Films
Browse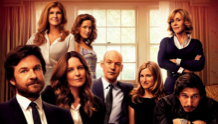 Now Playing
USA | 2014 | 103 Minutes | Shawn Levy
In this dysfunctional family comedy-of-errors, four siblings who have grown apart are forced to return to their childhood home and live under the same roof with their over-sharing mother. The powerhouse ensemble cast includes Tina Fey, Jason Bateman, Jane Fonda, Corey Stoll, Connie Britton, and Adam Driver.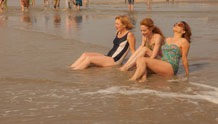 October 27
France | 2014 | 104 minutes | Jean-Jacques Zilbermann
Deported to Auschwitz just before her twentieth birthday, Hélène befriends Lili, a Dutchwoman, and Rose, French like herself. In the camp, the three women help each other survive, but once liberation arrives, they go their separate ways.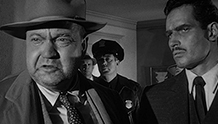 November 15
USA | 1958 | 360 minutes | Orson Welles
Well known for it's extraordinary opening, Touch of Evil is much more than just that initial tracking shot. It's rich cinematography, bold stylistic choices, and gritty story all coalesce to imagine a dark and atmospheric world of crime and corruption. Seattle film critic Sean Axmaker will facilitate this audience exploration with a six-hour dive into the pioneering mind of Orson Welles and his border town masterpiece.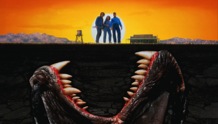 October 18
USA | 1990 | 96 Minutes | Ron Underwood
When sleepy Perfection, Nevada gets attacked by underground monsters, cowpokes Kevin Bacon and Fred Ward team up with a young seismologist, a grumpy store owner (Victor Wong), and a survivalist couple (Reba McEntire and Michael Gross, aka "the dad from Family Ties!") and fight back.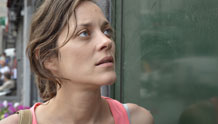 October 23
Belgium | 2014 | 95 minutes | Jean-Pierre Dardenne, Luc Dardenne
The Dardenne brothers deliver again. Never afraid to tackle difficult subject matter, this time around the celebrated Belgian filmmakers take on the European economic crisis. Two Days, One Night tells the story of Sandra (Marion Cotillard), a working-class mother who loses her job, but who has a fighting chance — and one weekend — to get it back.