Browse All Films
Browse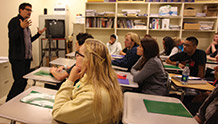 November 8
Tony Kay, film critic for City Arts and The Sunbreak, is preparing an outstanding introduction to film literacy, fine-tuned for parents and teachers.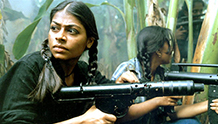 November 25
India | 1998 | Film: 95 minutes | Discussion: 30 minutes | Santosh Sivan
Malli is a member of the resistance and volunteers to become a human bomb to assassinate a governmental leader. As the day grows closer she is forced to question the nature of the world and her own valuable place in it. Following this film will be a discussion with Professor Daniel Chirot about the modern face of terrorism.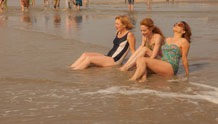 October 27, 2014
France | 2014 | 104 minutes | Jean-Jacques Zilbermann
Deported to Auschwitz just before her twentieth birthday, Hélène befriends Lili, a Dutchwoman, and Rose, French like herself. In the camp, the three women help each other survive, but once liberation arrives, they go their separate ways.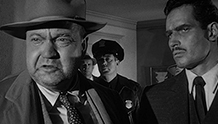 November 15
USA | 1958 | 360 minutes | Orson Welles
Well known for it's extraordinary opening, Touch of Evil is much more than just that initial tracking shot. It's rich cinematography, bold stylistic choices, and gritty story all coalesce to imagine a dark and atmospheric world of crime and corruption. Seattle film critic Sean Axmaker will facilitate this audience exploration with a six-hour dive into the pioneering mind of Orson Welles and his border town masterpiece.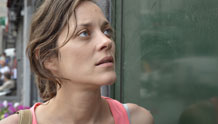 October 23, 2014
Belgium | 2014 | 95 minutes | Jean-Pierre Dardenne, Luc Dardenne
French Cinema Now: Opening Night Film & Party – Oct 23
Belgium's Official Oscar submission from the legendary Dardenne brothers. Two Days, One Night tells the story of Sandra (Marion Cotillard) a working-class mother who loses her job, but who has a fighting chance - and one weekend - to get it back. Her efforts lead to rich, powerful scenes and surprising psychological insight. Though most of us associate Cotillard (La Vie en Rose, Midnight in Paris, Rust and Bone) with alluring sexuality, here she unpretentiously embraces Sandra's everydayness in a marvelous performance, one that perfectly harmonizes with the skillful, poignant, observational style of master filmmakers Luc and Jean-Pierre Dardenne. French Cinema Now Opening Night Film and Party!