Browse All Films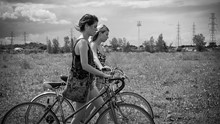 October 23
Canada (Québec) | 2014 | 93 minutes | Stéphane Lafleur
Filmed in gorgeous black and white, the latest feature from Québécois director Stéphane Lafleur is a slice of life comedy about summer indolence. 22-year-old Nicole is fresh out of college, and plans to spend the summer hanging out her best friend Véronique. But things take an unexpected turn when a heatwave, Nicole's growing insomnia, the persistent courtship of a 10-year-old boy, and a visiting rock band put their friendship to the test.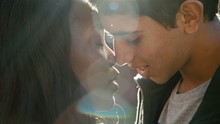 October 29
France | 2015 | 87 minutes | Cyprien Vial
Set in Paris' suburban Sikh community, this drama features newcomer Harmandeep Palminder in a touching lead performance as a 17-year old boy from Punjab, India, who is trying to lead the life of a typical teenager, yet finds a crushing responsibility to financially support his parents in India pushes him into unprecedented danger.