Browse All Films
Browse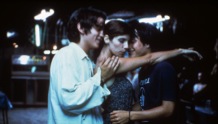 October 4
Mexico | 2001 | 106 Minutes | Alfonso Cuarón
Alfonso Cuarón (Gravity) made his first international splash with this gorgeously visual, narratively daring, and sexually frank tale of two 17-year-old friends (Diego Luna and Gael Garcia Bernal in star-making performances) who meet a beautiful older woman (Maribel Verdu) and convince her to join them on a summer road trip through Mexico.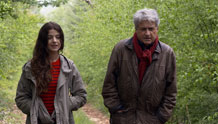 October 23
France | 2012 | 75 minutes | Justine Malle
Justine Malle's semi-autobiographical debut feature is a tribute to the French New Wave and her father, Louis. In it, a 20-year-old college student struggles with infatuation and love as her father, a famous film director, is dying of a degenerative disease.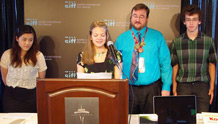 SIFF Education invites youth of all ages to particpate in our Films4Families and FutureWave juries during SIFF 2015.