Browse All Films
Filtering by Country: Belgium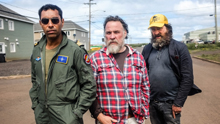 October 26
Belgium | 2015 | 96 minutes | Guillaume Malandrin, Stéphane Malandrin
Filled with unexpected twists and delightfully deadpan humor, this comic road movie follows the ageing members of a punkish Belgian rock band who lose their lead singer but decide to maintain their concert dates in Los Angeles with vague plans to place the dead friend's funeral urn in front of the microphone. Nothing - absolutely nothing - goes according to plan.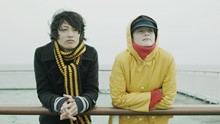 October 28
Belgium | 2014 | 100 minutes | Stefan Liberski
A young Belgian woman who is obsessed with all things Japanese travels to Tokyo and falls into a whirlwind romance with a Japanese student who is obsessed with all things French. This charming comedy about young love and cultural discovery, is filled with complications, misunderstandings, and double meanings in both French and Japanese.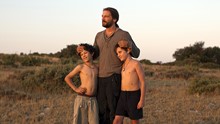 October 29
France | 2014 | 114 minutes | Cédric Kahn
Based on a true story, and produced by the Dardenne Brothers, this tale of a father's reckless but all-consuming love follows married couple Carole and Philippe (Céline Sallette and Mathieu Kassovitz, both giving riveting performances) who renounce civilization and lead a nomadic life in their caravan. But when Carole tires of their itinerant lifestyle and moves back to the city, Philippe refuses to allow his sons to be raised according to the societal codes he abhors.