Browse All Films
Filtering by Country: Canada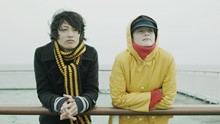 October 28
Belgium | 2014 | 100 minutes | Stefan Liberski
A young Belgian woman who is obsessed with all things Japanese travels to Tokyo and falls into a whirlwind romance with a Japanese student who is obsessed with all things French. This charming comedy about young love and cultural discovery, is filled with complications, misunderstandings, and double meanings in both French and Japanese.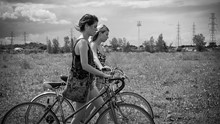 October 23
Canada (Québec) | 2014 | 93 minutes | Stéphane Lafleur
Filmed in gorgeous black and white, the latest feature from Québécois director Stéphane Lafleur is a slice of life comedy about summer indolence. 22-year-old Nicole is fresh out of college, and plans to spend the summer hanging out her best friend Véronique. But things take an unexpected turn when a heatwave, Nicole's growing insomnia, the persistent courtship of a 10-year-old boy, and a visiting rock band put their friendship to the test.