Browse All Films
Filtering by Country: Canada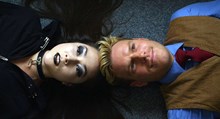 August 21 - 27, 2015
Canada | 2014 | 81 minutes | Pat Mills
SIFF Cinema Uptown | Ends Aug 27
In this wonderfully incorrect indie comedy, a "pathologically immature" former child star (Writer/Director Pat Mills) masquerades as a high school guidance counselor, providing the worst, or possibly the best, advice to troubled teens.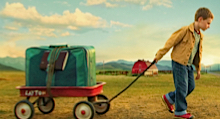 Now Playing
France | 2013 | 105 Minutes | Jean-Pierre Jeunet
SIFF Cinema Uptown | Held Over: 2nd week added!
From Jean-Pierre Jeunet (Amelie, Micmacs) comes a tale of pure imagination, as young T.S. Spivet leaves his family's Montana ranch and hops a freight train to D.C. to claim a prestigious science award - which the curators of the Smithsonian don't know they have awarded to a precocious 10-year-old genius. 9:15 screenings presented in 3D!