Browse All Films
Browse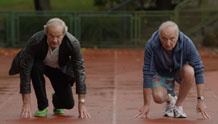 October 26, 2014
France | 2013 | 89 minutes | Frédéric Proust
Charles and Pierrot are inseparable. When Charles takes early retirement, it seems the world is their oyster. They can spend even more time together, and fill their days with abundant imagination, under the tender and sometimes worried gaze of the women in their lives…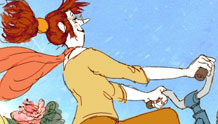 October 25 - 26, 2014
France | 2013 | 89 minutes | Jacques-Remy Girerd, Benoît Chieux
Aunt Hilda, a nature lover, preserves thousands of plants, many of them endangered species, from all over the world in her vegetation museum.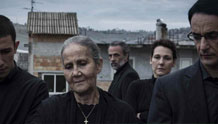 November 18
Italy | 2014 | 103 minutes | Francesco Munzi
Director Francesco Munzi scheduled to attend
A former narcotics trafficker now living peaceably in the rugged, dry hills of a small Calabrian village is drawn back into his family's drug-trade dynasty by his impetuous teenage son, in this darkly elegant Godfather-like drama.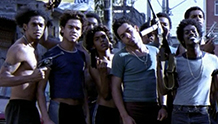 November 4
Brazil | 2002 | Film: 130 minutes | Discussion: 30 minutes | Fernando Meirelles, Kátia Lund
In 2002 City of God provided a hyper-stylized view into the favela culture of Rio de Janeiro. The kinetic film still packs an emotional punch but the violence in the favelas became topical again as Brazil controversially attempted to 'clean up' it's slums for the World Cup. Our post-screening discussion will focus on not just the aftermath of Brazil's decision but also how any city can begin to effectively turn around the violence within a community in a more positive way.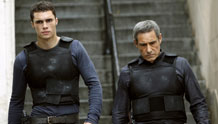 October 27, 2014
France | 2014 | 85 minutes | Fabrice Du Welz
Weapon supervisor and shooting instructor for the National Police, 25-year-old Vincent Milès is an expert in combat shooting. Courted by the elites, but when he refuses, he is dragged into an infernal swirl of violence, in the middle of a series of heists, murders and relentless police internal war opposing his godfather to his mentor.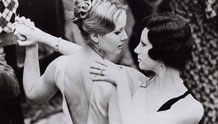 November 15
Italy | 1971 | 111 minutes | Bernardo Bertolucci
In Mussolini's Italy, the repressed bourgeois Marcello Clerici, trying to purge memories of a youthful, homosexual episode (and murder), joins the Fascist Secret Service in a desperate attempt to fit in. When he accepts an assignment to kill a leftist professor exiled in Paris, he is forced to confront his own ambivalence. Stunning restoration of the Bertolucci masterpiece.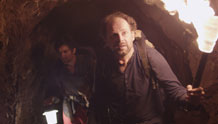 October 23, 2014
France | 2013 | 96 minutes | Xabi Molia
Galaad and Noé meet up at their father's funeral. Half-brothers, they have little in common, apart from an equal share of personal failures.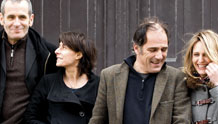 October 24, 2014
France | 2013 | 83 minutes | René Féret
Louis, 50 years old, wants to be a comedian. When his brother Pierre, a film director, offers him the leading role of a comedy, their families are not quite as keen as the brothers to see the film made.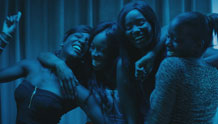 October 24, 2014
France | 2014 | 112 minutes | Celine Sciamma
Oppressed by her family setting, dead-end school prospects, and the boys in the neighborhood, Marieme starts a new life after meeting a group of 3 free-spirited girls.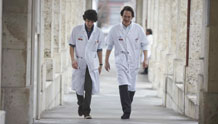 October 25, 2014
France | 2014 | 101 minutes | Thomas Lilti
Benjamin is meant to be a great doctor, he's certain of it. But his first experience as a junior doctor in the hospital ward where his father works doesn't turn out the way he hoped it would.