Browse All Films
Browse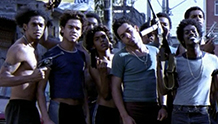 November 4, 2014
Brazil | 2002 | Film: 130 minutes | Discussion: 30 minutes | Fernando Meirelles, Kátia Lund
In 2002 City of God provided a hyper-stylized view into the favela culture of Rio de Janeiro. The kinetic film still packs an emotional punch but the violence in the favelas became topical again as Brazil controversially attempted to 'clean up' it's slums for the World Cup. Seattle University Professor Gary Perry will join us for a post-screening discussion, focusing on not just the aftermath of Brazil's decision but also how any city can begin to effectively turn around the violence within a community in a more positive way.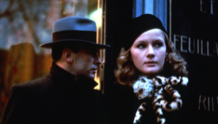 December 12 - 14, 2014
Italy | 1971 | 111 minutes | Bernardo Bertolucci
Bernardo Bertolucci's unsettling and visually stunning masterpiece returns in a new 2K restoration supervised by the director and cinematographer Vittorio Storaro. Indelible performances, breathtaking color, an authentic Art Deco design fuse for this expressionistic thriller about a young intellectual in Mussolini's Italy ordered to murder his former professor.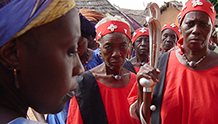 November 11, 2014
Senegal | 2004 | Film: 124 minutes | Discussion: 30 minutes | Ousmane Sembene
Ousmane Sembene's masterpiece drove home exceptional artistic commentary on the practice of ritual female genital cutting. Setting the world of tradition against modernity, the stakes for both sides are emotionally conveyed all the way to its final striking image. Professor Kristy Leissle will be leading our post-screening discussion in an exploration of not just the tradition featured in the film, but the variety of challenges facing women on the African continent today.