Browse All Films
Browse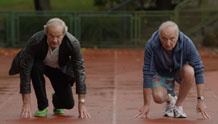 October 26
France | 2013 | 89 minutes | Frédéric Proust
Charles and Pierrot are inseparable. When Charles takes early retirement, it seems the world is their oyster. They can spend even more time together, and fill their days with abundant imagination, under the tender and sometimes worried gaze of the women in their lives…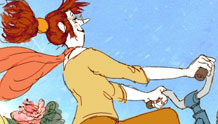 October 25 - 26, 2014
France | 2013 | 89 minutes | Jacques-Remy Girerd, Benoît Chieux
Aunt Hilda, a nature lover, preserves thousands of plants, many of them endangered species, from all over the world in her vegetation museum.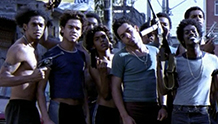 November 4
Brazil | 2002 | Film: 130 minutes | Discussion: 30 minutes | Fernando Meirelles, Kátia Lund
In 2002 City of God provided a hyper-stylized view into the favela culture of Rio de Janeiro. The kinetic film still packs an emotional punch but the violence in the favelas became topical again as Brazil controversially attempted to 'clean up' it's slums for the World Cup. Our post-screening discussion will focus on not just the aftermath of Brazil's decision but also how any city can begin to effectively turn around the violence within a community in a more positive way.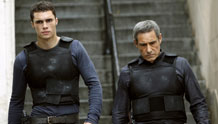 October 27
France | 2014 | 85 minutes | Fabrice Du Welz
Weapon supervisor and shooting instructor for the National Police, 25-year-old Vincent Milès is an expert in combat shooting. Courted by the elites, but when he refuses, he is dragged into an infernal swirl of violence, in the middle of a series of heists, murders and relentless police internal war opposing his godfather to his mentor.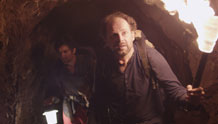 October 23
France | 2013 | 96 minutes | Xabi Molia
Galaad and Noé meet up at their father's funeral. Half-brothers, they have little in common, apart from an equal share of personal failures.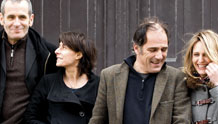 October 24
France | 2013 | 83 minutes | René Féret
Louis, 50 years old, wants to be a comedian. When his brother Pierre, a film director, offers him the leading role of a comedy, their families are not quite as keen as the brothers to see the film made.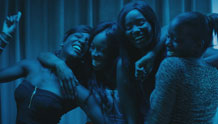 October 24
France | 2014 | 112 minutes | Celine Sciamma
Oppressed by her family setting, dead-end school prospects, and the boys in the neighborhood, Marieme starts a new life after meeting a group of 3 free-spirited girls.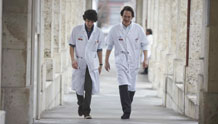 October 25
France | 2014 | 101 minutes | Thomas Lilti
Benjamin is meant to be a great doctor, he's certain of it. But his first experience as a junior doctor in the hospital ward where his father works doesn't turn out the way he hoped it would.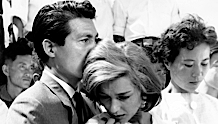 October 31 - November 6, 2014
France | 1959 | 90 minutes | Alain Resnais
French director Alain Resnais' 1959 drama returns to once again captivate audiences in this stunning new 4K restoration. Emmanuelle Riva (recently Oscar® nominated for her role in Amour), and Eiji Okada star as a pair who enter a brief relationship after World War II. Told using an innovative blend of non-linear narrative and voice-over, the film became a major influence on the French New Wave movement.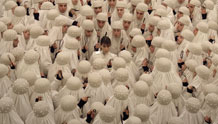 October 28
France | 2014 | 87 minutes | Riad Sattouf
Actor Michel Hazanavicius scheduled to attend
In the People's Democratic Republic of Bubunne, it's the women who are in power, who give the orders and who fight the wars, while the men wear veils and look after the home.