Browse All Films
Browse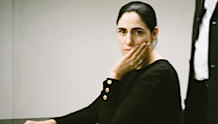 Now Playing
Israel | 2014 | 115 min |
Winner of the Israeli Academy Award for Best Picture and featuring a heart-rending performance by Ronit Elkabetz, this emotional courtroom drama follows a married woman as she spends years fighting for divorce in a country where it can only be legalized by an Orthodox rabbi and a husband's consent.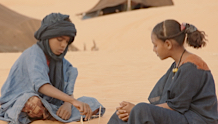 April 20
France | 2014 | 97 Minutes | Abderrahmane Sissako
Academy Award Nominee: Best Foreign Film | This timely political drama from world cinema master Abderrahmane Sissako takes place near the ancient Malian city of Timbuktu, where a proud cattle herder's family finds their peaceful lives upended by a regime of terror imposed by the ruling Jihadists. Accompanying the film will be an announcement of the SIFF 2015 African Pictures program.