Browse All Films
Filtering by Country: France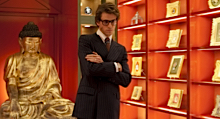 June 12 - 18, 2015
France | 2015 | 150 min | Bertrand Bonello
One Week Only | Egyptian
Maverick French filmmaker Bertrand Bonello tells a lavish and visually exciting tale of excess and creativity in the story of fashion icon Yves Saint Laurent, with special focus on the years 1967–1976, a hedonistic and wild decade that tuned the designer (played by Gaspard Ulliel) into a myth, a brand, and an avatar of his era.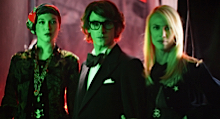 June 11
France | 2015 | 150 min | Bertrand Bonello
Join us for an advance screening of the new film Saint Laurent preceded by a video sneak peek behind the scenes at OSKA and a live first look preview of OSKA's new 2015 collection. Sip some wine, see the newest styles first hand, and be the first to see this stunning new film about a fashion icon.