Browse All Films
Browse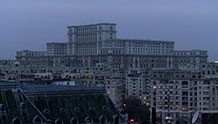 November 8
Germany | 2012 | 75 Minutes |
Romanian Film Festival
Director Oliver Tataru's autobiographical documentary will resonate with everyone whose family dynamics have been affected by loss and major change. Director present at screening.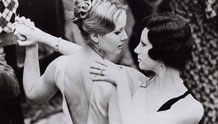 November 15
Italy | 1971 | 111 minutes | Bernardo Bertolucci
In Mussolini's Italy, the repressed bourgeois Marcello Clerici, trying to purge memories of a youthful, homosexual episode (and murder), joins the Fascist Secret Service in a desperate attempt to fit in. When he accepts an assignment to kill a leftist professor exiled in Paris, he is forced to confront his own ambivalence. Stunning restoration of the Bertolucci masterpiece.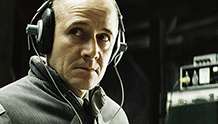 October 21, 2014
Germany | 2006 | Film: 137 min | Discussion: 30 min | Florian Henckel von Donnersmarck
Florian Henckel von Donnersmarck's Oscar-winning first film features an impeccable thriller woven throughout the surveillance of an artistic couple. Art and media scholar Johanna Gosse will be on hand for a post-screening discussion which will focus on the film's representation of surveillance, today's surveillance culture, and is there any way that society can avoid the seemingly inevitable surveillance state.