Browse All Films
Browse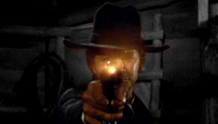 November 28 - 30, 2014
Italy | 1980 | 91 Minutes | Ferdinando Baldi
The film that sparked the 1980s 3D revival returns in a newly restored version. This bonkers spaghetti western is pure lowbrow fun, and lives up to its name (even the exclamation point) through a relentless barrage of punching fists, flaming arrows, flying bats, bouncing bosoms, and a truly unforgettable diaper changing–all in 3D!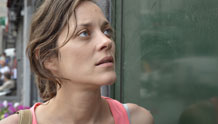 October 23, 2014
Belgium | 2014 | 95 minutes | Jean-Pierre Dardenne, Luc Dardenne
French Cinema Now: Opening Night Film & Party – Oct 23
Belgium's Official Oscar submission from the legendary Dardenne brothers. Two Days, One Night tells the story of Sandra (Marion Cotillard) a working-class mother who loses her job, but who has a fighting chance - and one weekend - to get it back. Her efforts lead to rich, powerful scenes and surprising psychological insight. Though most of us associate Cotillard (La Vie en Rose, Midnight in Paris, Rust and Bone) with alluring sexuality, here she unpretentiously embraces Sandra's everydayness in a marvelous performance, one that perfectly harmonizes with the skillful, poignant, observational style of master filmmakers Luc and Jean-Pierre Dardenne. French Cinema Now Opening Night Film and Party!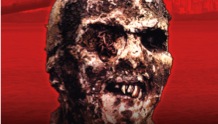 November 1
Italy | 1979 | 91 Minutes | Lucio Fulci
Celebrate the Day of the Dead with Italian maestro Lucio Fulci's eye-skewering, skin-ripping, gore-gushingly graphic horror classic...still the only movie to dare and pit a zombie vs a shark.This newly remastered edition has been scanned in 2K from the original camera negative. Lovingly restored to skull-rotting perfection, this is Zombie like you've never seen or heard it before!