Browse All Films
Browse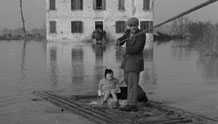 November 14 - 18, 2014
Italy | 2014 | 94 minutes | Marco Bonfanti, Sara Fgaier, Branko , Alina Marazzi, Pietro Marcello, Giovanni Piperno, Constance Quatriglio, Livia Paola Randi, Alice Rohrwacher, Roland Sejko
The Istituto Luce turned ninety in 2014, the home of the amazing images of the Luce Archives. To celebrate, they invited nine rising Italian filmmakers to make a short film, each using ten minutes of footage from the thousands of hours in the archives, resulting in a spectacular, diverse vision of Italy.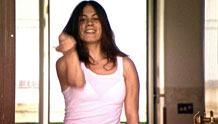 November 19 - 20, 2014
Italy | 2013 | 88 minutes | Agostino Ferrente, Giovanni Piperno
Director Agostino Ferrente scheduled to attend
In Naples, time doesn't exist. This is a popular belief, a superstition, a good luck charm, a trick, a song. You spend your time waiting, and then, all of a sudden, you spend it just remembering. So will the beautiful things arrive? Or have they already happened? A stunning comparison of four lives in 1999, full of hope, and then today, in a totally paralyzed Naples.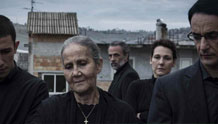 November 18
Italy | 2014 | 103 minutes | Francesco Munzi
Director Francesco Munzi scheduled to attend
A former narcotics trafficker now living peaceably in the rugged, dry hills of a small Calabrian village is drawn back into his family's drug-trade dynasty by his impetuous teenage son, in this darkly elegant Godfather-like drama.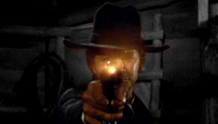 November 28 - 30, 2014
Italy | 1980 | 91 Minutes | Ferdinando Baldi
The film that sparked the 1980s 3D revival returns in a newly restored version. This bonkers spaghetti western is pure lowbrow fun, and lives up to its name (even the exclamation point) through a relentless barrage of punching fists, flaming arrows, flying bats, bouncing bosoms, and a truly unforgettable diaper changing–all in 3D!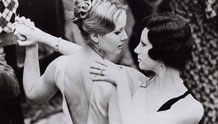 November 15
Italy | 1971 | 111 minutes | Bernardo Bertolucci
In Mussolini's Italy, the repressed bourgeois Marcello Clerici, trying to purge memories of a youthful, homosexual episode (and murder), joins the Fascist Secret Service in a desperate attempt to fit in. When he accepts an assignment to kill a leftist professor exiled in Paris, he is forced to confront his own ambivalence. Stunning restoration of the Bertolucci masterpiece.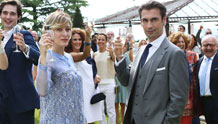 November 17
Italy | 2013 | 110 minutes | Paolo Virzí
Director Paolo Virzí scheduled to attend
Stephen Amidon's novel is transposed from moneyed Connecticut to wintry and wealthy Northern Italy in this chic anxiety-provoking thriller about two families whose destinies are tied together by a road accident. The extraordinary cast lifts this engrossing study of Italian society and a downward spiraling economy. Italy's Official Oscar Submission for Best Foreign Language Film.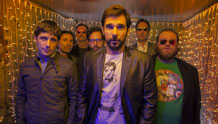 November 14 - 19, 2014
Italy | 2014 | 101 minutes | Sydney Sibilia
Pietro is a researcher and a genius who has just been laid off. In order to survive, he recruits the best of his colleagues: economists, chemists and anthropologists resulting in the A-team of drug dealing. Success is immediate, but at what cost? Winner of the Italian Golden Globe for Best Comedy.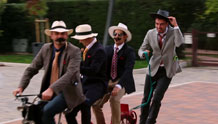 November 16
Italy | 2014 | 75 minutes | Gabriele Salvatores
This complex collective/social film portrays one day, October 26, 2013, in the life of Italians, entirely shot by Italians – those who are happy, sad, in jail, or simply having meal with their family. Culled from over 44,000 submissions, the film serves as a time capsule of a single day in the life of ordinary Italians.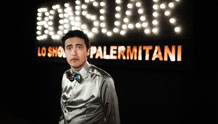 November 16
Italy | 2013 | 90 minutes | Pierfrancesco Diliberto
Director Pif scheduled to attend
The Cosa Nostra's machinations in 1970s Palermo are just parts of everyday life for Arturo as he grows up in this rite-of-passage satire that flickers with humor and emotion. Popular TV satirist Pierfrancesco Diliberto (Pif) does a remarkable job negotiating the delicate balance in his terrific feature debut.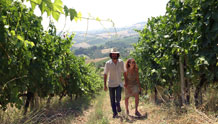 November 14
Italy | 2014 | 85 minutes | Jonathan Nossiter
Four Italian winegrowers live a life we all dream of: growing grains, fruits, and wine in an ecologically progressive, economically just and historically rich way. With the help of their delightfully eccentric film curator friend Gian Luca Farinelli, these contemporary agricultural rebels use the power of fiction films to combat the institutional lies that make any act of freedom today an act of dangerous dissent.