Browse All Films
Filtering by Country: Japan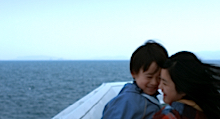 March 10
Japan | 2014 | 85 Minutes | Masakazu Sugita
SIFF Film Center | Visiting Program
Director Masakazu Sugita, who survived the Great Hanshin Earthquake of 1995 when he was just 14 years old, decided after the Great East Japan Earthquake of 2011 to craft a film he had been planning for some time: a tender and humane story about the orphans left behind after such disasters. The Joy of Man's Desiring, Mr. Sugita's debut film, received Special Mention at the 64th Berlin International Film Festival and was nominated for Best First Feature Award 2014.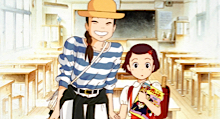 Opens: February 26
Japan | 1991 | 118 minutes | Isao Takahata
SIFF Cinema Uptown | Exclusive Presentation
This previously unreleased gem from Studio Ghibli, a touching story of remembrance and growing up from animator Isao Takahata, comes to US screens for the first time in a new English language version featuring the voices of Daisy Ridley (Star Wars: The Force Awakens) and Dev Patel (Slumdog Millionaire). Plus: late shows of the original Japanese language version with English subtitles.