Browse All Films
Browse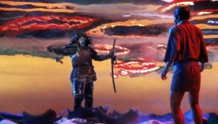 October 5
Japan | 1980 | 180 Minutes | Akira Kurosawa
The first feature to play at the new Capitol Hill location of the Egyptian theater upon opening in 1980, this Akira Kurosawa fan favorite was also winner of the Palm D'Or at the Cannes Film Festival. Set in 16th century feudal Japan, the director's return to the samurai genre is stunningly colorful and huge in scope.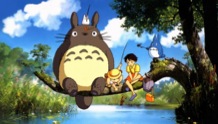 October 4 - 5, 2014
Japan | 1988 | 86 Minutes | Hayao Miyazaki
One of the most endearing and internationally renowned children films of all time, Hayao Miyazaki's animated tale follows two girls who discover that the nearby forest is home to a family of Totoros, gentle but powerful creatures who live in a huge and ancient camphor tree and are seen only by children. English language version.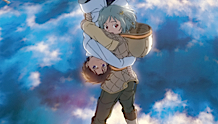 September 26 - October 2, 2014
Japan | 2013 | 99 minutes | Yasuhiro Yoshiura
This dazzling new anime vision from director Yasuhiro Yoshiura (Time of Eve, Pale Cocoon) is a science fiction romance about two teens, Patema and Age, who live in the same world but on opposite gravitational pulls. Presented in English dubbed and original Japanese language version.