Browse All Films
Browse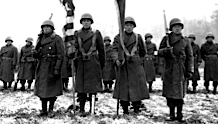 June 27
Japan | 2010 | 97 Minutes | Junichi Suzuki
Director Junichi Suzuki in person. During WWII, soldiers of the 442nd Infantry Regiment, composed mainly of Japanese Americans, fought not only the enemy, but fought prejudice, facing severe racial discrimination in their homeland. The 442nd was in an ironic predicament, fighting for a country that had branded them as enemies. However, these young men volunteered to fight and prove their loyalty as patriotic Americans, which defined their identity as they risked their lives for the cause.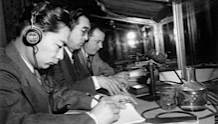 June 28
Japan | 2012 | 100 Minutes | Junichi Suzuki
Director Junichi Suzuki in person. When the US Army realized its deficiencies in intelligence operations against Japan during World War II, Japanese-American soldiers were secretly trained for the Military Intelligence Service (MIS). Called "the human secret weapon for the U.S. Armed Forces" by President Truman, their existence was kept top secret for decades.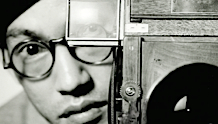 May 3
Japan | 2008 | Approximately 120 minutes, including discussion | Junichi Suzuki
Even though bringing in cameras to the incarceration camps was prohibited, one man, Toyo Miyatake, managed to smuggle in his own lens and build a camera to document life behind barbed wires, with the help of other craftsmen in the camp. Narrated by George Takei and with music by Kitaro, this eye-opening documentary, the first of Junichi Suzuki's Nisei Trilogy, shares Toyo's story and his photographs. Screening followed by Q&A with special guests from Japanese American community in Seattle