Browse All Films
Filtering by Country: Japan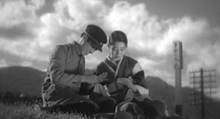 July 11
Japan | 1934 | 86 Minutes | Yasujirō Ozu
Aono Jikken Ensemble presents a new live music/sound score – a mixture of traditional Japanese music, experimental soundscapes, klezmer, and African folk influences – for master Japanese director Yasujiro Ozu's silent classic, the story of a down-on-its-luck Kabuki troupe putting on a performance in a small town. Presented with live bilingual Benshi narration, a Japanese silent film tradition.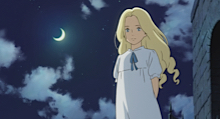 Now Playing
Japan | 2014 | 103 minutes | Hiromasa Yonebayashi
SIFF Cinema Egyptian | Exclusive Engagement
The gorgeous new animated film from Studio Ghibli is a sweeping tale of friendship, mystery and discovery that follows an insular young woman named Anna who meets the mysterious Marnie, forming a unique friendship that blurs the lines between fantasy and reality. Winner of 2015 Seattle International Film Festival Films4Families Youth Jury Award.