Browse All Films
Browse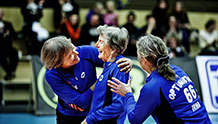 January 15 - 17, 2015
Norway | 2013 | 90 minutes | Gunhild Westhagen Magnor
Nordic Lights Film Festival
The Optimists is a moving, humorous and absorbing documentary film about an extraordinary volleyball team in Hamar town, consisting of ladies between 66 and 98 years of age.
Opening Reception hosted by SWEA, Thursday, January 15, 6 PM
Gunhild Westhagen Magnor and cast member Anne-Grethe Westhagen will be attending the opening.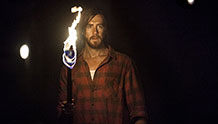 January 17
Norway | 2013 | 96 minutes | Mikkel Brænne Sandemose
Nordic Lights Film Festival
An archeologist obsessed with ancient Viking myth stumbles upon the discovery of a lifetime in this good old fashioned creature feature adventure that's fun for the whole family.