Browse All Films
Browse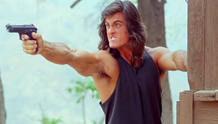 August 16, 2014
USA | 1991 | 120 Minutes | Amir Shervan
Comedy + Action + Bingo! – Aug 16
Special Guest: the Samurai Cop himself, Matt Hannon! Cross out the squares as the insanity unfolds onscreen. This unique, interactive cinema experience combines terrible action movies–screened on VHS!–with live comedy and BINGO. Hosted by Portland comedy team Wolf Choir, play along with the inexplicably weird and entertaining Samurai Cop, which features bad wigs, severed limbs, gun and/or sword fights, and long, awkward love scenes.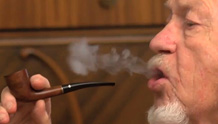 Now Playing
USA | 2014 | 81 minutes | Taylor Guterson
This quirky, life-affirming, low-key comedy reunites the stars of Old Goats to tell the story of a crotchety tenant (Bob Burkholder), and his long-time landlord and friend (Britton Crosley), as they seek assistance from a couples counselor to patch their rocky bromance. Director Taylor Guterson in person for select shows August 8 & 9.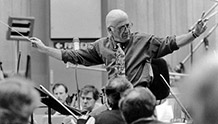 September 23
USA | 1974 | 180 minutes | Roman Polanski
Composer, songwriter, and producer BC Campbell will share his appreciation with one of the great film scores of all time: Jerry Goldsmith's Chinatown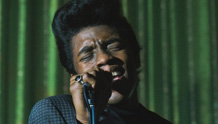 Now Playing
USA | 2014 | 128 Minutes | Tate Taylor
Ends Thursday, August 21! From the director of The Help and the star of 42, Chadwick Boseman, comes the incredible story behind the music, moves, and moods of a superstar performer: the Godfather of Soul himself, James Brown.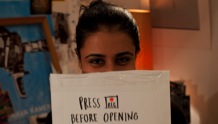 August 25
USA | 2013 | 73 Minutes | James E. Duff
In this charming romantic comedy, an Indian woman studying in Prague and a lonely New Yorker begin an unconventional correspondence through video letters – two strangers searching for human connection in a hyper-connected world.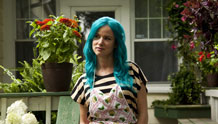 September 20
USA | 2014 | 107 minutes | Jen McGowan
Punk-rocker turned suburban housewife, Kelly (Juliette Lewis), is nostalgic for a life she can no longer have and intimidated by a future she is not sure she wants. Director Jen McGowan scheduled to attend.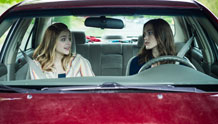 September 18
USA | 2014 | 100 minutes | Lynn Shelton
Opening Night Film and Party – Sep 18
Director Lynn Shelton scheduled to attend
Having spent her twenties comfortably inert, 28-year-old Megan (Keira Knightley) finds herself squarely in an adulthood crisis with no career prospects, no particular motivation to find one and no one to relate to, including her high school boyfriend.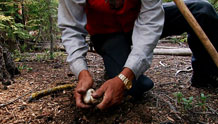 September 20
USA | 2014 | 78 minutes | Sara Dosa
Amid the bustling world of Central Oregon's wild mushroom hunting camps, two former soldiers discover the means to gradually heal their wounds of war, bonding over the search of the elusive and lucrative matsutake mushroom. Director Sara Dosa scheduled to attend.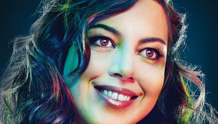 Opens: August 22
USA | 2014 | 91 Minutes | Jeff Baena
From the writer of I Heart Huckabees comes a romantic comedy for the undead. Zach (Dane DeHaan) is devastated by the unexpected death of his girlfriend, Beth (Aubrey Plaza). Then Beth miraculously comes back to life–though she may not be quite the same girl she used to be.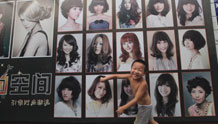 September 20
USA | 2014 | 93 minutes | Jessica Yu
For almost 50 years, the world's population has grown at an alarming rate, raising fears about strains on the Earth's resources. But how true are these claims?