Browse All Films
Browse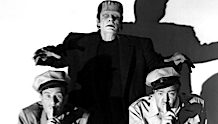 January 25, 2015
USA | 1948 | 93 Minutes, plus 20 minutes of shorts | Charles Barton
The powerhouse comedy team of Bud Abbott and Lou Costello stumble across a beautiful but evil scientist who is in cahoots with Count Dracula (Bela Lugosi) to "re-brain" Frankenstein's monster - perhaps with the gray matter in Lou's own noggin! Also on hand are the Wolfman (Lon Chaney Jr), and the Invisible Man (Vincent Price).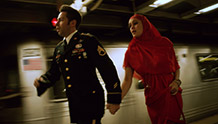 January 30 - February 5, 2015
USA | 2014 | 90 minutes | Sean Mullin
Military Service Members and Veterans bring a date for free opening weekend! | This rousing, smart, and sweet romance follows Sam (Martin Starr), an army veteran recently returned to New York City, who begins an unlikely relationship with Amira (newcomer Dina Shihabi), an Iraqi immigrant staunchly suspicious of soldiers.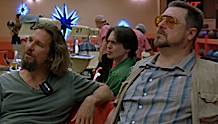 January 23 - 24, 2015
USA | 1998 | 117 Minutes | Joel Coen, Ethan Coen
Look at it... a young trophy wife, in the parlance of our times, you know, and she, uh, uh, owes money all over town, including to known pornographers, and that's cool... that's, that's cool, I'm, I'm saying, she needs money, man. And of course they're going to say that they didn't get it, because... she wants more, man! She's got to feed the monkey, I mean uh... hasn't that ever occurred to you, man? Sir?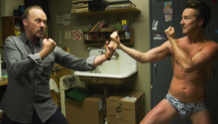 Now Playing
USA | 2014 | 119 Minutes | Alejandro González Iñárritu
Nine Oscar Nominations including Best Picture, Best Director, Best Actor, Best Supporting Actor and Best Supporting Actress. | Topping critics and awards lists for 2014, the new film from Alejandro González Iñárritu (Biutiful, 21 Grams) stars Michael Keaton in an Oscar-nominated performance as an actor struggling to escape his iconic image and mount a Broadway play.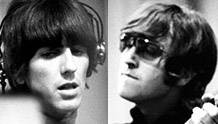 January 30
USA | 180 Minutes |
3 Hour Expanded Edition! The 1966 album "Revolver" launched a period of studio experimentation for the Beatles that coincided with the end of their concert performances. With memorable songs, such as "Eleanor Rigby", "Yellow Submarine", and "Tomorrow Never Knows", the Beatles pushed popular music to a place it had never been. This deconstruction explores the groundbreaking production techniques that went into producing this landmark piece of music history.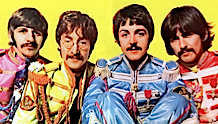 January 31
USA | 180 Minutes |
3 Hour Expanded Edition! In the history of popular music, there is "Before Sgt. Pepper" and "After Sgt. Pepper". This deconstruction looks at Sgt. Pepper from multiple angles, exploring the history behind the music, and using rare and unreleased recordings to take you through the construction of songs from take one to the final version. You are guaranteed to leave amazed at the Beatles' innovation in the studio, and have a newfound appreciation for the writing of Lennon, McCartney, and Harrison and even the drumming of Ringo Starr!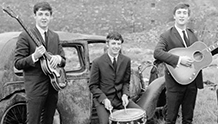 January 30 - February 1, 2015
USA | 150 Minutes |
In the late fifties, John Lennon, Paul McCartney, George Harrison, and Richard Starkey were four teenagers with no formal training and no ability to read or write music who decided to emulate their American rock heroes. Within a few years, they would change music history-and the world-forever. Tracing the birth of the Beatles from their days as the Quarrymen to their first visit to EMI Studios, this multi-media presentation travels from Liverpool to Hamburg, then into the studio for the band's initial recording sessions, including "Love Me Do", "Please Please Me", "She Loves You", and "I Want To Hold Your Hand".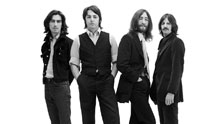 January 31
USA | 180 Minutes |
3 Hour Expanded Edition! Released in 1968, "The Beatles" (aka, The White Album) contained thirty songs spanning almost every style of music -- from hard rock to country to chamber music to avant garde. Its recording took place during a remarkable year in Beatles history that included a lengthy trip to India and the arrival of Yoko Ono. This deconstruction traces the stories and studio techniques behind the creation of some of the Beatles' most memorable songs from demo to final version, including "While My Guitar Gently Weeps", "Revolution", and "Hey Jude", the band's most successful single.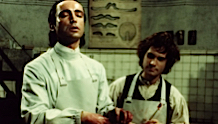 January 24, 2015
USA | 1973 | 95 Minutes | Paul Morrissey
Co­produced by Andy Warhol, director Paul Morrissey's salaciously entertaining schlock spectacular updates the Frankenstein story with oozing gore, lewd behavior, camp craziness, and an unhinged performance by the great Udo Kier.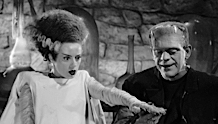 January 23, 2015
USA | 210 Minutes (approx) | James Whale
Plus discussion with film critic Robert Horton | Early horror film master James Whale made history with his Universal production of Frankenstein, which includes Boris Karloff in an iconic performance as the monster, and an unhinged Colin Clive as the mad doctor. The team returned for an even-better-than-the-original sequel, with an unforgettable Elsa Lanchester as the eponymous bride.