Browse All Films
Browse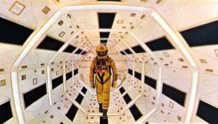 Now Playing
United Kingdom | 1968 | 160 minutes | Stanley Kubrick
One of the most exquisite examples of the power of cinema to explore the nature of intelligence and humanity, Stanley Kubrick's visionary space travel film, based on the story by Arthur C. Clarke, is still relevant after all these years–and not to be missed on the big screen.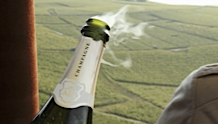 March 9
USA | 2014 | 82 min | David Kennard
Ah, the essence of champagne: a cork explodes, tiny bubbles float in the glass, and then, indulgence. Follow renowned wine importer Martine Saunier on a rare glimpse behind the scenes to meet the producers of this world renowned beverage. Post film Q&A with Jeff Lindsay-Thorsen, head sommelier for RN47.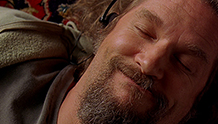 September 20, 2014
USA | 1998 | 360 minutes | Joel Coen
The Big Lebowski goes under the analytical knife with a six-hour audience-fueled examination of what makes this film extraordinary. Join guest facilitator and film critic Jim Emerson as we work together scene-by-scene and often shot-by-shot through the symbolism, homage, and genius of the Coen Brothers cult masterpiece.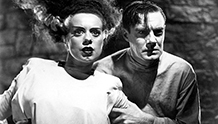 January 24, 2015
USA | 1935 | 360 minutes | James Whale
Dig deeper into James Whale's Bride of Frankenstein with a scene-by-scene dissection that takes place over the course of six hours. Renown Seattle film critic Robert Horton, author of the Cultographies book "Frankenstein" from Columbia University Press, reveals the art, nuance, and subtext behind the horror.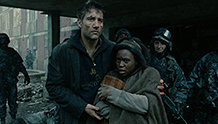 October 25, 2014
USA | 2006 | 360 minutes | Alfonso Cuarón
Cinema Dissection
Alfonso Cuarón's Children of Men is well known as a contemporary intersection between emotional investment and technical precision. With guest facilitator and Seattle University film faculty member Georg Koszulinski leading this six hour session, the audience will work scene-by-scene through the film to unlock the creative choices that make the film a masterpiece.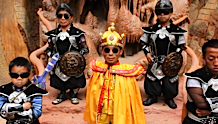 March 12
USA | 2015 | 80 Minutes | Matthew Salton
Director Matthew Salton joins us in person for his look inside "The Kingdom of Little People," a theme park in China whose performers all have dwarfism. A vérité peek behind the scenes at this controversial attraction, the film introduces the real human stories of the performers, as well as the attraction's exploitative creator and manager.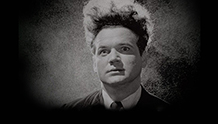 March 14
USA | 1977 | David Lynch
Eraserhead. Iconic, beautiful, and horrifying. It's the work which launched David's Lynch's storied career, and the term "Lynchian." Yet, after 37 years, the film itself remains a mystery. Often described as inscrutable, the director himself recently stated that no one, to date, has come up with his interpretation of the film. David Johnson leads our dive into making sense of Lynch's toughest nut.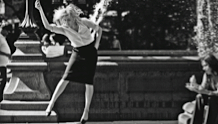 March 25
USA | 2013 | 86 min | Noah Baumbach
Growing Up Baumbach: Late 20's, Confusion, and Finding Yourself | Frances, a post-college aspiring dancer, struggles after her best friend falls in love and moves out. Baumbach collaborated with co-writer/star Greta Gerwig for this candid but loving look at a generation coming of age.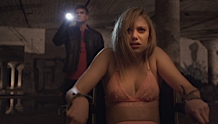 Opens: March 20
USA | 2014 | 94 min | David Robert Mitchell
After a strange sexual encounter, a teenager finds herself haunted by nightmarish visions and the inescapable sense that something is after her in this smart and unrelentingly creepy horror film that pairs edge-of-your-seat suspense with an exploration of teen anxiety, yearning, and jealousy.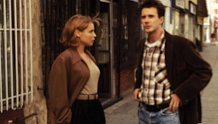 March 18
USA | 1995 | 96 min | Noah Baumbach
Growing Up Baumbach: End of College | Noah Baumbach's 1995 breakthrough film follows a group of friends suffering from post-collegiate ennui and searching for a path in life. Filled with razor sharp dialogue and a sublime cast, Kicking and Screaming proved to be one of the decade's touchstones of independent films.