Browse All Films
Filtering by Country: USA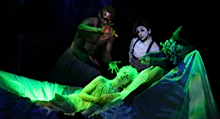 June 24
USA | 2014 | 148 Minutes | Julie Taymor
This heralded production of Shakespeare's classic comes from acclaimed director Julie Taymor (Frida, Across the Universe, Broadway's "The Lion King") and was filmed before a live audience by cinematographer Rodrigo Prieto (Birdman, The Wolf of Wall Street) during performance at the Theatre For A New Audience in Brooklyn.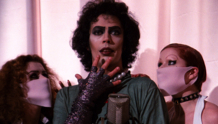 June 20
USA | 1975 | 100 minutes | Jim Sharman
Don't dream it, be it! Join us for the ultimate midnight movie experience filled with camp, horror, sex, music, audience participation, and general insanity. With live shadow casting by Vicarious Theatre Company and interactive prop bags available for purchase.