Browse All Films
Browse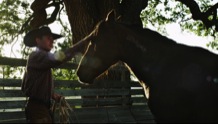 August 18
USA | 2014 | 70 Minutes | Monty Miranda
In an artful blend of documentary & character-driven narrative, the majestic wild horses of the American West are revealed in stereoscopic 3D.
Advance tickets available at tugg.com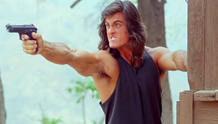 August 16
USA | 120 Minutes |
Comedy + Action + Bingo! – Aug 16
Cross out the squares as the insanity unfolds onscreen! This unique, interactive cinema experience combines terrible action movies with live comedy and BINGO! Win prizes while calling out the most awesome B-movie clichés, like "Bar Fight," "Suspended From the Force," and "Three Mustaches on Screen At the Same Time." Hosted by Portland comedy team Wolf Choir.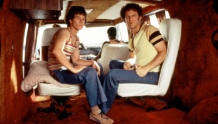 July 2, 2014
USA | 1997 | 155 Minutes | Paul Thomas Anderson
Paul Thomas Anderson's directorial tour-de-force is an epic story tracking the meteoric rise of super-stud 70's porn star Dirk Diggler.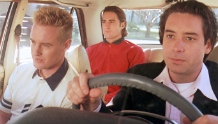 June 24, 2014
USA | 1996 | 92 Minutes | Wes Anderson
Wes Anderson burst on the scene with this unique caper comedy, co-written by frequent collaborator Owen Wilson, about a trio of wanna-be criminal masterminds who hook up with the local "godfather" (James Caan) to plan a daring, ill-conceived heist.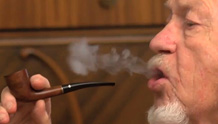 Opens: August 8
USA | 2014 | 81 minutes | Taylor Guterson
In this quirky, life-affirming, low-key comedy, director Taylor Guterson reunites the stars of Old Goats to tell the story of a crotchety tenant (Bob Burkholder), and his long-time landlord and friend (Britton Crosley), as they seek assistance from a couples counselor to patch their rocky bromance.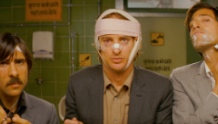 July 22, 2014
USA | 2007 | 91 Minutes | Wes Anderson
Three estranged brothers (Owen Wilson, Jason Schwartzman, Adrien Brody) take a train across India on a mission to strengthen their bond, but find that their vacation goes horribly wrong in unexpected ways.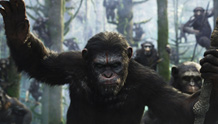 Now Playing
USA | 2014 | 130 Minutes | Matt Reeves
The critically acclaimed block-buster Rise of the Planet of the Apes was just the beginning–now comes the Dawn. Director Matt Reeves (Cloverfield) presents the action-packed continuation of the story of Caesar, the intelligent chimpanzee revolutionary who leads the Ape colony. Now in 2D (no glasses required).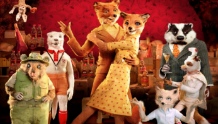 July 29, 2014
USA | 2009 | 87 Minutes | Wes Anderson
Wes Anderson's delightful adaptation of the Roald Dahl story features an outstanding voice cast (including George Clooney, Meryl Streep, and Bill Murray) to tell the whimsical tale of a cunning fox who, with the help of his friends, must outsmart three feeble-minded farmers.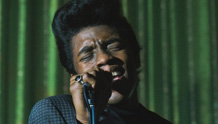 Opens: July 31
USA | 2014 | 128 Minutes | Tate Taylor
From the director of The Help and the star of 42, Chadwick Boseman, comes the incredible story behind the music, moves, and moods of a superstar performer: the Godfather of Soul himself, James Brown.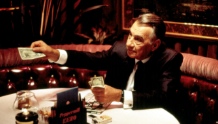 June 25, 2014
USA | 1997 | 102 Minutes | Paul Thomas Anderson
Paul Thomas Anderson's thrilling first film is a modern-day noir about a gambler (John C. Reilly) who finds a mentor in Sydney (Phillip Baker Hall), a wise and wizened professional card sharp.