Browse All Films
Browse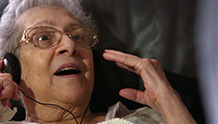 Opens: August 29
USA | 2014 | 74 minutes | Michael Rossato-Bennett
This emotional and inspiring documentary explores the powerful effect that music can have on Alzheimer's and dementia patients, as shown when social worker Dan Cohen brings iPods filled with meaningful songs to nursing home residents.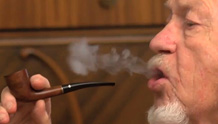 August 8 - 28, 2014
USA | 2014 | 81 minutes | Taylor Guterson
Final week! Ends Thurs Aug 28 | This quirky, life-affirming, low-key comedy reunites the stars of Old Goats to tell the story of a crotchety tenant (Bob Burkholder), and his long-time landlord and friend (Britton Crosley), as they seek assistance from a couples counselor to patch their rocky bromance.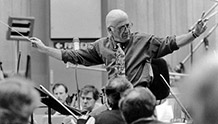 September 23
USA | 1974 | 180 minutes | Roman Polanski
Composer, songwriter, and producer BC Campbell will share his appreciation with one of the great film scores of all time: Jerry Goldsmith's Chinatown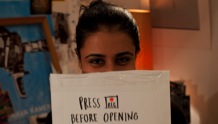 August 25, 2014
USA | 2013 | 73 Minutes | James E. Duff
In this charming romantic comedy, an Indian woman studying in Prague and a lonely New Yorker begin an unconventional correspondence through video letters – two strangers searching for human connection in a hyper-connected world.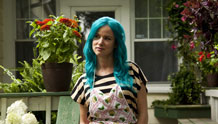 September 20
USA | 2014 | 107 minutes | Jen McGowan
Punk-rocker turned suburban housewife, Kelly (Juliette Lewis), is nostalgic for a life she can no longer have and intimidated by a future she is not sure she wants. Director Jen McGowan scheduled to attend.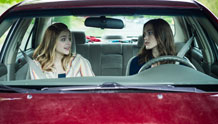 September 18
USA | 2014 | 100 minutes | Lynn Shelton
Opening Night Film and Party – Sep 18
Having spent her twenties comfortably inert, 28-year-old Megan (Keira Knightley) finds herself squarely in an adulthood crisis with no career prospects, no particular motivation to find one and no one to relate to, including her high school boyfriend. Director Lynn Shelton scheduled to attend.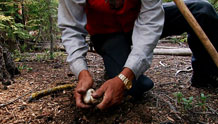 September 20
USA | 2014 | 78 minutes | Sara Dosa
Amid the bustling world of Central Oregon's wild mushroom hunting camps, two former soldiers discover the means to gradually heal their wounds of war, bonding over the search of the elusive and lucrative matsutake mushroom. Director Sara Dosa scheduled to attend.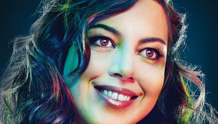 August 22 - 28, 2014
USA | 2014 | 91 Minutes | Jeff Baena
Final week! Ends Thurs Aug 28 | From the writer of I Heart Huckabees comes a romantic comedy for the undead. Zach (Dane DeHaan) is devastated by the unexpected death of his girlfriend, Beth (Aubrey Plaza). Then Beth miraculously comes back to life–though she may not be quite the same girl she used to be.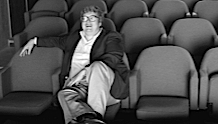 September 8
USA | 2014 | 120 Minutes | Steve James
Documentary master Steve James recounts the inspiring and entertaining life of world-renowned film critic and social commentator Roger Ebert. From his Pulitzer Prize-winning film criticism to becoming one of the most influential cultural voices in America, Ebert's story is by turns personal, funny, painful, and transcendent.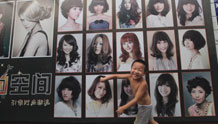 September 20
USA | 2014 | 93 minutes | Jessica Yu
For almost 50 years, the world's population has grown at an alarming rate, raising fears about strains on the Earth's resources. But how true are these claims? Producer Elise Pearlstein scheduled to attend.