Browse All Films
Browse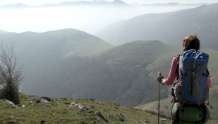 November 11
USA | 2013 | 84 Minutes | Lydia Smith
Director Lydia Smith returns for an encore of her hit documenatry – Nov 11
Earlier this year, this inspiring documentary about the 500-mile Camino trail in Spain was a smash hit at SIFF Cinema. Director Lydia Smith returns for this special encore screening celebration–and now you can take home the film on DVD!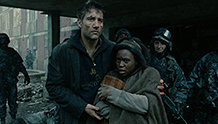 October 25, 2014
USA | 2006 | 360 minutes | Alfonso Cuarón
Cinema Dissection
Alfonso Cuarón's Children of Men is well known as a contemporary intersection between emotional investment and technical precision. With guest facilitator and Seattle University film faculty member Georg Koszulinski leading this six hour session, the audience will work scene-by-scene through the film to unlock the creative choices that make the film a masterpiece.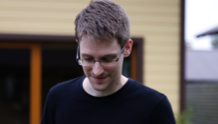 Now Playing
USA | 2014 | 120 Minutes | Laura Poitras
In January 2013, filmmaker Laura Poitras received encrypted e-mails from someone identified only as "citizen four" who claimed to have information about covert surveillance programs run by US government agencies. This informant became one of the most divisive figures in modern political history: Edward Snowden.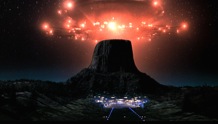 November 1
USA | 1977 | 137 minutes | Steven Spielberg
Director's Cut, New 35mm Print! | Steven Spielberg's UFO classic features stunning visuals and an iconic synthesized finale to tell the story of aliens communicating with a variety of Earthlings, including a young boy, a suburban father (Richard Dreyfus), and a curious scientist (François Truffaut!).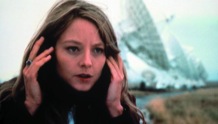 November 1
USA | 1997 | 150 minutes | Robert Zemeckis
Based on the novel by Carl Sagan, Jodie Foster stars as a scientist who has dedicated her life to the search for intelligent life in the universe. Co-starring Matthew McConaughey (Interstellar), James Woods, John Hurt, and Tom Skerritt, Contact embraces the feeling that something is out there.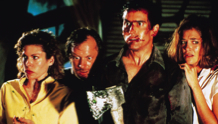 October 24, 2014
USA | 1987 | 84 Minutes | Sam Raimi
Presented in 35mm! |Six years after shocking the world with his blood-soaked directorial debut The Evil Dead, Sam Raimi returned to that cabin in the woods along with star Bruce Campbell reprising his role as the "heroic" Ash, who finds the fabled Necronomicon and accidentally unleashes an unholy eve of splatter chaos and cartoon-style comic mania.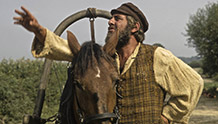 December 25
USA | 1971 | 181 Minutes | Norman Jewison
An all new holiday tradition! – Dec 25
Party with the best Jewish-themed musical of them all while sing along to "If I Were a Rich Man," "Sunrise Sunset," "To Life," and "Tradition." We're also including the holiday "tradition" of free Chinese food take-out (certified Kosher, of course) and live klezmer music before the show.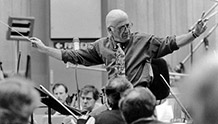 September 23, 2014
USA | 1974 | 180 minutes | Roman Polanski
Composer, songwriter, and producer BC Campbell will share his appreciation with one of the great film scores of all time: Jerry Goldsmith's Chinatown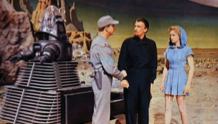 November 2
USA | 1956 | 98 minutes | Fred McLeod Wilcox
With stunning and iconic visual design, this classic example of smart 50s sci-fi follows a team of astronauts sent to a investigate a colony on a far-away planet, only to discover that the only survivors are the scientist Dr. Mobius, his spirited daughter Altaira, a robot servant, and invisible alien monsters.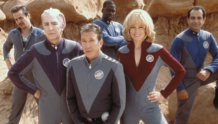 November 3
USA | 1999 | 102 minutes | Dean Parisot
This hilarious sci-fi comedy stars Tim Allen, Sigourney Weaver, Alan Rickman, and Tony Shalhoub as the cast of a campy TV space series who now spend their time traveling the convention circuit and meeting costumed fanatics. But some of those fans happen to be real space aliens, who think that the adventures portrayed on TV actually happened.