Browse All Films
Browse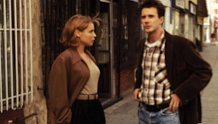 March 18
USA | 1995 | 96 min | Noah Baumbach
Growing Up Baumbach: End of College | Noah Baumbach's 1995 breakthrough film follows a group of friends suffering from post-collegiate ennui and searching for a path in life. Filled with razor sharp dialogue and a sublime cast, Kicking and Screaming proved to be one of the decade's touchstones of independent films.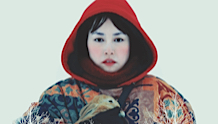 Opens: March 20
USA | 2014 | 105 min | David Zellner, Nathan Zellner
Indie filmmaker brothers David and Nathan Zellner take on another sibling director duo, the Coen Brothers, in this urban-legend tale of a Japanese woman (Academy Award nominee Rinko Kikuchi) who believes she knows the location of the buried treasure in the movie Fargo, and travels to Minnesota and find it.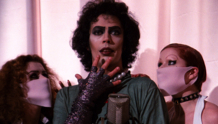 February 21, 2015
USA | 1975 | 100 minutes | Jim Sharman
Don't dream it, be it! Join us for the ultimate midnight movie experience filled with camp, horror, sex, music, audience participation, and general insanity. With live shadow casting by Vicarious Theatre Company and interactive prop bags available for purchase.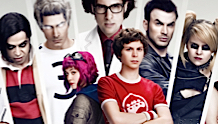 February 14, 2015
USA | 2010 | 113 Minutes | Edgar Wright
Free Candy Power-ups! SIFF FutureWave presents this special Valentine's Day screening of Edgar Wright's romantic, action-packed, star-studded, video-game-inspired classic. Special "Teens Only" screening for Ages 13-20. Proof of age may be required for admittance if you look too old! All seats only $5.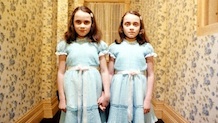 February 27 - March 3, 2015
USA | 1980 | 143 Minutes | Stanley Kubrick
"Come and play with us. Come and play with us. Forever. And ever. And ever."
Egyptian Midnights Feb 27 & 28 plus Uptown Mar 1 & 3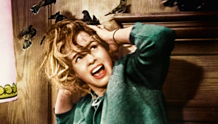 March 14
USA | 1963 | 119 Minutes | Alfred Hitchcock
Tippi Hedren, Hitchcock's iciest blonde , and handsome Rod Taylor battle an avian menace that inexplicably begins to attack the humans in the small SoCal village of Bodega Bay.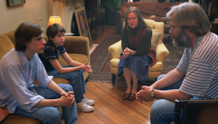 March 11
USA | 2005 | 81 min | Noah Baumbach
Growing Up Baumbach: The High School Years | Based on the director's own family and experience growing up in 1980s Brooklyn, the Baumbach's beloved coming-of-age dramedy explores the confusing and conflicted feelings after the break-up of the Berkman family. The stellar ensemble cast includes Jeff Daniels, Laura Linney, Jesse Eisenberg, Owen Kline, and Anna Paquin.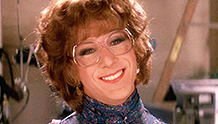 April 18
USA | 1982 | 116 minutes | Sydney Pollack
Tootsie is one of the greatest comedies ever made. Dustin Hoffman's pitch-perfect performance as a female soap opera star was blessed with a spectacular cinematic foundation by director Sydney Pollack. Film scholar Warren Etheredge will facilitate our dissection of the comedic art as we evaluate how this brilliant screenplay came to hilarious life.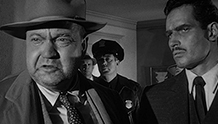 November 15, 2014
USA | 1958 | 360 minutes | Orson Welles
Well known for its extraordinary opening, Touch of Evil is much more than just that initial tracking shot. Its rich cinematography, bold stylistic choices, and gritty story all coalesce to imagine a dark and atmospheric world of crime and corruption. Seattle film critic Sean Axmaker will facilitate this audience exploration with a six-hour dive into the pioneering mind of Orson Welles and his border town masterpiece.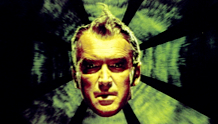 March 13 - 14, 2015
USA | 1958 | 128 Minutes | Alfred Hitchcock
New 4K restoration! | Hitchcock's hypnotic masterpiece goes deep into the obsessive pathology of detective James Stewart, who suffers from severe vertigo, as he attempts to unravel the truth about the mysterious, and possibly possessed, Kim Novak.