Browse All Films
Browse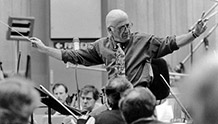 September 23, 2014
USA | 1974 | 180 minutes | Roman Polanski
Composer, songwriter, and producer BC Campbell will share his appreciation with one of the great film scores of all time: Jerry Goldsmith's Chinatown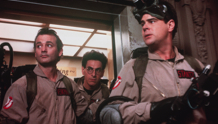 Now Playing
USA | 1984 | 105 Minutes | Ivan Reitman
If there's something strange in the neighborhood, who you gonna call? If you answered Ghostbusters, then get ready to get slimed again on the big screen during these special Halloween weekend shows.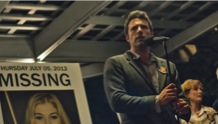 Now Playing
USA | 2014 | 145 Minutes | David Fincher
Director David Fincher (Se7en, The Social Network) brings Gillian Flynn's page-turning mystery to the big screen. On their fifth wedding anniversary, Nick Dunne (Ben Affleck) discovers that his wife Amy (Rosamund Pike) has gone missing. As the clues to her disappearance begin to pile up, the evidence becomes more and more convincing...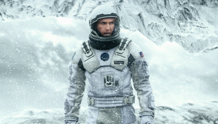 Opens: November 4
USA | 2014 | 169 Minutes | Christopher Nolan
See it first on 35mm film at SIFF Cinema Egyptian!
One of the most highly anticipated films of the year, the latest epic from Christopher Nolan (Inception) comes to the GIANT screen at the historic Egyptian Theatre in glorious, original 35mm format with Dolby digital sound.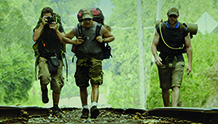 November 5
USA | 2014 | 86 Minutes | Sebastian Junger
In his latest film probing the up-close-and-personal faces of combat, journalist/filmmaker Sebastian Junger (The Perfect Storm) explores the shared struggles that soldiers and war correspondents are confronted with, mentally and emotionally, upon returning home. Sebastian Junger scheduled to attend.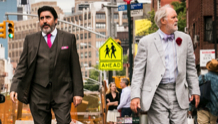 October 27, 2014
USA | 2014 | 94 Minutes | Ira Sachs
After nearly four decades together, Ben (John Lithgow) and George (Alfred Molina) finally tie the knot in an idyllic wedding ceremony in lower Manhattan. But when George loses his job soon after, the couple must sell their apartment and temporarily live apart until they can find an affordable new home.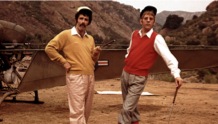 October 18, 2014
USA | 1970 | 116 Minutes | Robert Altman
The exploits of the doctors and nurses at a Mobile Army Surgical Hospital during the Korean War are explored in this wisecracking dark comedy, one of the biggest hits of the 1970s, and a film that announced Altman as one of the most exciting directors of the era. Nominated for five Academy Awards, including Best Picture and Best Director, and winner for Best Screenplay, M*A*S*H also spawned a certain classic television series.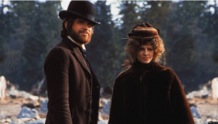 October 23, 2014
USA | 1971 | 121 Minutes | Robert Altman
Presented on 35mm! | A charming but dense profiteer (Warren Beatty) and a shrewd professional madam (Julie Christie) partner up and run a thriving whorehouse in a frontier town. Altman's revisionist Western features gorgeous big-screen cinematography from Vilmos Zsigmond and a soundtrack filled with the moody ballads of Leonard Cohen.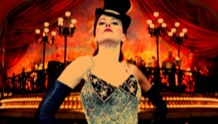 December 31
USA | 2001 | 127 Minutes | Baz Luhrmann
Ring in 2015 with Truth, Beauty, Freedom, and Love! – Dec 31
Ring in a new year filled with truth, beauty, freedom, and capital-L Love with Baz Luhrmann's musical extravaganza. Sing along, wave your free bling rings in the air, and celebrate the Bohemian lifestyle while sipping a glass of liquid diamonds (champagne). C'mon and do the can-can-can!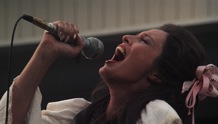 October 21, 2014
USA | 1975 | 159 Minutes | Robert Altman
Considered by many to be Altman's defining film, and certainly his most complex and nuanced, Nashville is set amidst the celebration of America's bicentennial in the capital city of country music, and weaves a mosaic of characters into a convention-defying multi-threaded story about affairs of the heart and despairs of the mind.