Browse All Films
Browse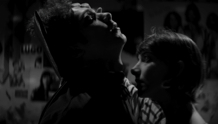 January 9 - 15, 2015
USA | 2014 | 99 Minutes | Ana Lily Amirpour
Independent Spirit Award nominee: Best First Feature | This utterly original genre mash-up of Spaghetti Western, vampire tale, and Iranian cinema uses gorgeous black-and-white cinematography and a pulsing soundtrack to tell the story of a lonely female bloodsucker living in the ghost town of Bad City.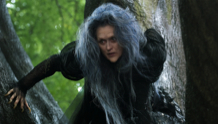 Opens: December 24
USA | 2014 | 125 Minutes | Rob Marshall
Golden Globe Nominee: Best Picture, Best Actress (Emily Blunt), Best Supporting Actress (Meryl Streep) | Director Rob Marshall (Chicago) brings Stephen Sondheim's beloved musical twist on the Grimm fairy tales to the big screen, as Cinderella, Little Red Riding Hood, Jack (of beanstalk fame), and Rapunzel all cross paths in the woods where a baker and his wife are on a quest to reverse a witch's curse.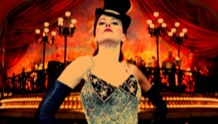 December 31
USA | 2001 | 127 Minutes | Baz Luhrmann
Ring in 2015 with Truth, Beauty, Freedom, and Love! – Dec 31
Ring in a new year filled with truth, beauty, freedom, and capital-L Love with Baz Luhrmann's musical extravaganza. Sing along, wave your free bling rings in the air, and celebrate the Bohemian lifestyle while sipping a glass of liquid diamonds (champagne). C'mon and do the can-can-can!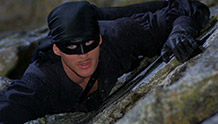 Now Playing
USA | 1987 | 98 Minutes | Rob Reiner
The beloved swashbuckling fairy tale returns to the big screen complete with quote along subtitles for all the best lines, free inflatable swords, and R.O.U.S. (Rodents of Unusual Size).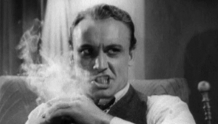 January 30
USA | 1936 | 96 Minutes | Louis J. Gasnier
This vintage camp drug scare film (which later became an off-Broadway musical) warns that "killer weed" is more dangerous than any other drug, and shows how dopers lure children into an enslavement of dancing and piano playing. Horror of horrors! Preceded by another classic pot-poganda film, 1968's "Marijuana," hosted by Sonny Bono.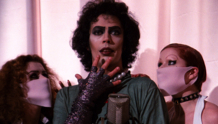 December 20, 2014
USA | 1975 | 100 minutes | Jim Sharman
Don't dream it, be it! Join us for the ultimate midnight movie experience filled with camp, horror, sex, music, audience participation, and general insanity. With live shadow casting by Vicarious Theatre Company and interactive prop bags available for purchase.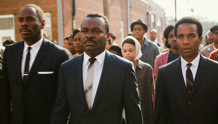 Opens: January 8
USA | 2014 | 122 Minutes | Ava DuVernay
4 Golden Globe Nominations including Best Picture (Drama), Best Actor, and Best Director | From acclaimed director Ava DuVernay comes the powerful and historic tale of Dr. Martin Luther King, Jr.'s struggle to secure voting rights for all people – a dangerous and terrifying campaign that culminated with the epic march from Selma to Montgomery, Alabama.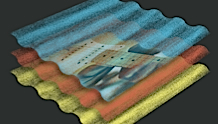 February 28
USA | 2015 | Approx 120 Minutes |
Now accepting submissions! – Feb 28
Artist Home, Seattle Weekly, and SIFF present the 2nd Annual SYNC Music Video Film Festival, featuring an evening of today's most innovative and entertaining music videos in a celebration of the art and craft of the form. Submissions now being accepted!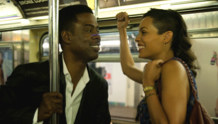 Now Playing
USA | 2014 | 101 Minutes | Chris Rock
Writer-director-star Chris Rock's uproarious new film is much like his groundbreaking stand-up, an endearingly honest and unabashedly profane look at modern love and celebrity culture that follows a movie star (Rock) who has an unexpected encounter with a forthright journalist (Rosario Dawson).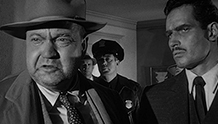 November 15, 2014
USA | 1958 | 360 minutes | Orson Welles
Well known for its extraordinary opening, Touch of Evil is much more than just that initial tracking shot. Its rich cinematography, bold stylistic choices, and gritty story all coalesce to imagine a dark and atmospheric world of crime and corruption. Seattle film critic Sean Axmaker will facilitate this audience exploration with a six-hour dive into the pioneering mind of Orson Welles and his border town masterpiece.