Browse All Films
Browse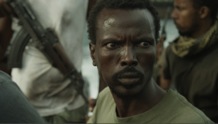 October 17 - 23, 2014
USA | 2014 | 109 Minutes | Cutter Hodierne
Set in 2009, Somali fisherman Abdi (Abdikani Muktar) is attempting to smuggle his family out of the country towards a better life. But along the way he succumbs to the allure of the quick money to be made as a pirate. Winner of the Directing Award at the Sundance Film Festival, this empathetic hijacking drama is based on the award-winning short.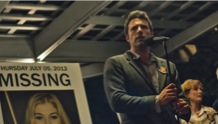 Opens: October 3
USA | 2014 | 145 Minutes | David Fincher
Director David Fincher (Se7en, The Social Network) brings Gillian Flynn's page-turning mystery to the big screen. On their fifth wedding anniversary, Nick Dunne (Ben Affleck) discovers that his wife Amy (Rosamund Pike) has gone missing. As the clues to her disappearance begin to pile up, the evidence becomes more and more convincing...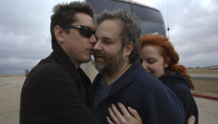 October 17 - 23, 2014
USA | 2014 | 101 Minutes | Neil Berkeley
Sometimes, getting fired results in amazing opportunities. In the case of Dan Harmon, his dismissal from the beloved TV series he created, "Community", resulted in him taking his fan-favorite podcast "Harmontown" on the road.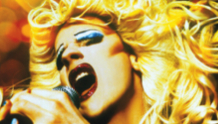 October 10
USA | 2001 | 95 Minutes | John Cameron Mitchell
FREE tambourines and gummy bears for all! – Oct 10
SIFF and the Seattle Lesbian and Gay Film Festival team up to for a special midnight celebration of John Cameron Mitchell's iconic drag-rock movie musical, back on the big screen in this special sing along show–complete with FREE tambourines and gummy bears for all! Dress up in your biggest wigs and craziest heels, bring your back-up group, and join in with The Angry Inch. But for Pete's sake do not put a bra in a dryer. It warps!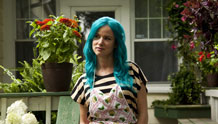 October 3 - 9, 2014
USA | 2014 | 107 minutes | Jen McGowan
Punk-rocker turned suburban housewife, Kelly (Juliette Lewis), is nostalgic for a life she can no longer have and intimidated by a future she is not sure she wants. The initially unwanted attention from her 17-year-old wheel-chair bound neighbor, Cal, is the perfect spark to thrust her back to life.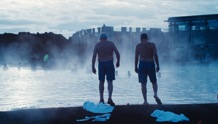 October 6
USA | 2014 | 95 Minutes | Aaron Katz, Martha Stephens
In this delightful comedy road-trip, two old friends set off to Iceland in an attempt to reclaim their youth through Reykjavik nightclubs, trendy spas, and rugged campsites.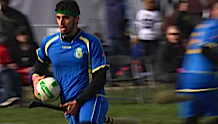 October 16
USA | 2014 | 89 Minutes | Farzad Nikbakht
With live Quidditch demonstration! – Oct 16
Transforming Harry Potter's fictional competition into a physically demanding, real-life sport, Quidditch has secured its place as one of the fastest growing collegiate club sports today. Before the film we'll have a live Quidditch demonstration (to show you how it's done), Potter-themed trivia, and a challenging "catch the snitch" competition.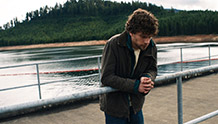 October 6
USA | 2013 | 113 minutes | Kelly Reichardt
From writer-director Kelly Reichardt (Old Joy, Wendy & Lucy, Meek's Cutoff) comes this tense and moody thriller about two Oregon-based environmental activists (Jesse Eisenberg and Dakota Fanning) who team up with a destructive ex-Marine (Peter Sarsgaard) to plot the bombing of a hydroelectric dam.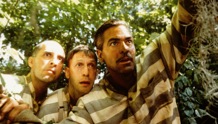 October 4
USA | 2000 | 106 Minutes | Joel Coen, Ethan Coen
Of all the Coen Brothers films that have been featured at the Egyptian over the years (which is almost all of them), their biggest opening week came with this strikingly original, hilariously funny, and Homer-inspired musical journey through the Depression-era South.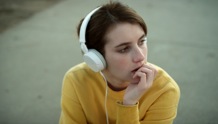 September 29, 2014
USA | 2014 | 100 minutes | Gia Coppola
Based on the book by James Franco, writer-director Gia Coppola provides an unflinching portrait of adolescent lust, boredom, and self-destruction. Emma Roberts stars as a shy, sensitive teen who is torn between an illicit flirtation with her soccer coach and an unrequited crush on a sweet stoner classmate. Meanwhile, the recklessness of her party-hungry friends starts to spiral into chaos.