Browse All Films
Browse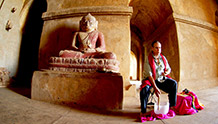 August 29 - September 4, 2014
USA | 2014 | 89 minutes | Ward Serrill
Seattle filmmaker Ward Serrill (The Heart of the Game) follows Tom Kenyon, a scientist, shaman, and singer (with a four-octave vocal range) with a dazzlingly unique mission–to integrate modern science and ancient mysticism through sound.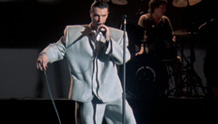 August 1 - 7, 2014
USA | 1984 | 88 Minutes | Jonathan Demme
30th Anniversary reissue! The Talking Heads' essential concert film, directed by Jonathan Demme, returns in a special 30th Anniversary re-release. From David Byrne announcing "I've got a tape I want to play" before launching into a cassette-and-acoustic-guitar version of "Psycho Killer," to the triumphant, gospel-tinged finale of "Take Me To The River," you won't want to miss a beat.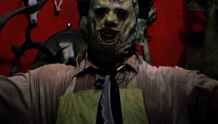 August 1 - 3, 2014
USA | 1974 | 84 Minutes | Tobe Hooper
40th Anniversary 4K restoration! Tobe Hooper's low-budget, visceral film introduced the world to Leatherface, and became one of the most successful slasher films of all time. Now the ultimate in horror returns to the big screen.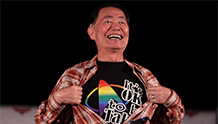 August 22 - 28, 2014
USA | 2014 | 90 minutes | Jennifer Kroot
From a World War II internment camp to "Star Trek" to online celebrity, George Takei's journey has been filled with the unexpected. This crowd-pleasing documentary peeks into the public and private lives of the actor turned equal rights activist and gay icon and his lovable husband, Brad.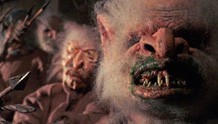 August 6
USA | 1990 | 95 Minutes | Claudio Fragasso
Subject of the documentary Best Worst Movie, this totally insane low-budget horror movie tells the story of a family trapped in the town of Nilbog (read it backwards!) and terrorized by a horde of angry vegetarian goblins.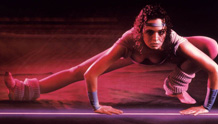 August 27
USA | 1984 | 180 Minutes | Lawrence Dane
Curated by Seattle filmmakers Megan Griffiths and Lacey Leavitt, VHS Night features craptastic films the way they were meant to be seen: via used VHS tapes played through a shoddy old VCR. This time, we get fit with the ultimate aerobics movie, Heavenly Bodies.