Browse All Films
Browse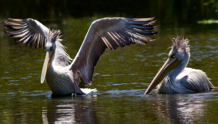 December 5 - 7, 2014
USA | 2014 | 79 Minutes | Judy Irving
From the director of The Wild Parrots of Telegraph Hill comes a charming documentary that follows two noble pelicans working to find their place in modern San Francisco: Gigi, a wayward young pelican arrested on the Golden Gate Bridge, and Morro, a half-wild pelican with an injured wing.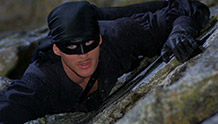 December 12, 2014 - January 1, 2015
USA | 1987 | 98 Minutes | Rob Reiner
Tickets now on sale! The beloved swashbuckling fairy tale returns to the big screen complete with quote along subtitles for all the best lines, free inflatable swords, and R.O.U.S. (Rodents of Unusual Size).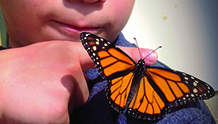 December 3
USA | 2014 | 90 Minutes |
A lyrical mix of science, animation, and music, Saving My Tomorrow celebrates the wonders of the natural world and is a call from kids to kids to help take care of the planet. A fun and engaging educational program perfect for elementary school children and their families!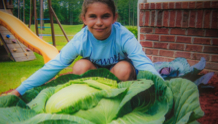 December 5 - 7, 2014
USA | 2014 | 83 min | Jesse Roesler
Three inspiring people make a difference in the fight against hunger: a five-star chef who cooks fresh meals for the needy, a twelve-year-old girl who creates a movement with a single cabbage seedling, and a retired school teacher who hand delivers sandwiches to the hungry.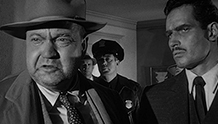 November 15, 2014
USA | 1958 | 360 minutes | Orson Welles
Well known for its extraordinary opening, Touch of Evil is much more than just that initial tracking shot. Its rich cinematography, bold stylistic choices, and gritty story all coalesce to imagine a dark and atmospheric world of crime and corruption. Seattle film critic Sean Axmaker will facilitate this audience exploration with a six-hour dive into the pioneering mind of Orson Welles and his border town masterpiece.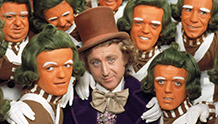 December 12, 2014 - January 1, 2015
USA | 1971 | 100 Minutes | Mel Stuart
Tickets now on sale! Mmmmm...snozzberries! The family classic returns in SIFF's legendary "Smell-O-Vision," featuring fragrant and tasty treats from our free Wonkariffic goodie bags.