Browse All Films
Browse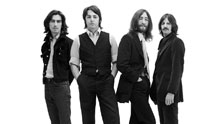 January 31, 2015
USA | 180 Minutes |
3 Hour Expanded Edition! Released in 1968, "The Beatles" (aka, The White Album) contained thirty songs spanning almost every style of music -- from hard rock to country to chamber music to avant garde. Its recording took place during a remarkable year in Beatles history that included a lengthy trip to India and the arrival of Yoko Ono. This deconstruction traces the stories and studio techniques behind the creation of some of the Beatles' most memorable songs from demo to final version, including "While My Guitar Gently Weeps", "Revolution", and "Hey Jude", the band's most successful single.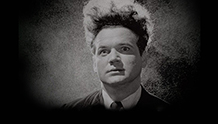 March 14
USA | 1977 | David Lynch
Eraserhead. Iconic, beautiful, and horrifying. It's the work which launched David's Lynch's storied career, and the term "Lynchian." Yet, after 37 years, the film itself remains a mystery. Often described as inscrutable, the director himself recently stated that no one, to date, has come up with his interpretation of the film. David Johnson leads our dive into making sense of Lynch's toughest nut.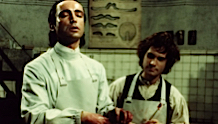 January 24, 2015
USA | 1973 | 95 Minutes | Paul Morrissey
Co­produced by Andy Warhol, director Paul Morrissey's salaciously entertaining schlock spectacular updates the Frankenstein story with oozing gore, lewd behavior, camp craziness, and an unhinged performance by the great Udo Kier.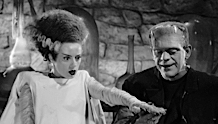 January 23, 2015
USA | 210 Minutes (approx) | James Whale
Plus discussion with film critic Robert Horton | Early horror film master James Whale made history with his Universal production of Frankenstein, which includes Boris Karloff in an iconic performance as the monster, and an unhinged Colin Clive as the mad doctor. The team returned for an even-better-than-the-original sequel, with an unforgettable Elsa Lanchester as the eponymous bride.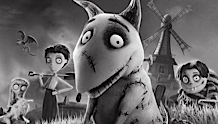 January 25, 2015
USA | 2012 | 87 Minutes | Tim Burton
Director Tim Burton's heartwarming tale about a boy and his dog follows young Victor, who brings his beloved Sparky back to life—with just a few minor adjustments. Based on his classic live-action short film, this feature-length stop-motion animated update was filmed in the style of classic black and white horror films and rendered in 3D.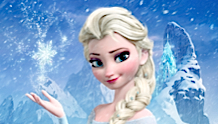 January 31 - February 1, 2015
USA | 2013 | 102 Minutes | Jennifer Lee
Sing along with Disney's Academy Award winning and beloved girl-powerful musical, complete with subtitles and free inflatable Princess wands. Co-presented by Seattle Women's Chorus.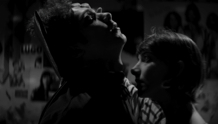 Now Playing
USA | 2014 | 99 Minutes | Ana Lily Amirpour
Film Center through Jan 15 | Uptown starting Jan 16 This utterly original genre mash-up of Spaghetti Western, vampire tale, and Iranian cinema uses gorgeous black-and-white cinematography and a pulsing soundtrack to tell the story of a lonely female bloodsucker living in the ghost town of Bad City. Independent Spirit Award nominee: Best First Feature.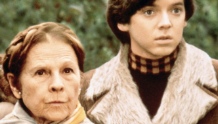 February 13 - 15, 2015
USA | 1971 | 91 Minutes | Hal Ashby
A Valentine Treat!
Celebrate Valentine's Day with a love story that transcends the ages, Hal Ashby's tender outsider classic about the relationship between the faux-suicidal young man Harold and his unlikely kindred spirit, the goofy septuagenarian Maude. With pre-show Cat Stevens sing along and a drawing for a custom Harold and Maude gift package at each show.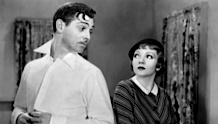 January 27, 2015
USA | 1934 | 105 minutes | Frank Capra
Sweeping the Oscars® to win Best Picture Director, Actor, Actress, and Screenplay, Capra's landmark romantic comedy follows a spoiled heiress (Claudette Colbert) who forms an unlikely bond with a brash newspaper reporter (Clark Gable).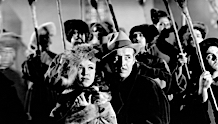 February 10
USA | 1937 | 132 minutes | Frank Capra
Capra's most extravagant production follows the survivors of a plane that crashes in the Himalayas who discover the enchanted paradise of Shangri-La. This stunning restoration features newly discovered footage.