Browse All Films
Browse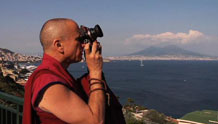 September 20
USA | 2013 | 90 minutes | Tina Mascara, Guido Santi
In this enthralling documentary portrait, Nicholas Vreeland, grandson of fashion icon Diana Vreeland, is headed for life as a high-powered photographer until he undergoes a personal transformation: next stop, life as a Tibetan Buddhist monk.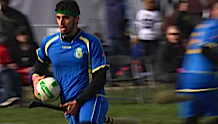 October 16
USA | 2014 | 89 Minutes | Farzad Nikbakht
With live Quidditch demonstration! – Oct 16
Transforming Harry Potter's fictional competition into a physically demanding, real-life sport, Quidditch has secured its place as one of the fastest growing collegiate club sports today. Before the film we'll have a live Quidditch demonstration (to show you how it's done), Potter-themed trivia, and a challenging "catch the snitch" competition.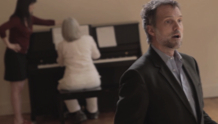 September 24
USA | 2014 | 78 Minutes | Hal Hartley
Filmmaker Hal Hartley adapts 21 different monologues by some of the nation's most exciting playwrights–including Neil LaBute, Danny Hoch, Dan Dietz, and Marcus Gardley–in an unique staged performance. Ranging from the sad to the hilarious, from the angry to the tentatively celebratory, together they from a portrait of the American psyche.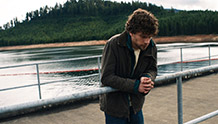 September 22
USA | 2013 | 113 minutes | Kelly Reichardt
From writer-director Kelly Reichardt (Old Joy, Wendy & Lucy, Meek's Cutoff) comes this tense and moody thriller about two Oregon-based environmental activists (Jesse Eisenberg and Dakota Fanning) who team up with a destructive ex-Marine (Peter Sarsgaard) to plot the bombing of a hydroelectric dam.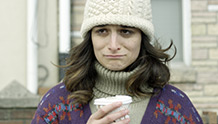 September 15
USA | 2014 | 84 Minutes | Gillian Robespierre
Comic powerhouse Jenny Slate stars as Donna, a 27-year-old Brooklynite who finds herself having a drunken hook-up after she is dumped and fired in quick succession. But an unexpected consequence throws her life into turmoil, which our heroine handles with a swirl of biting wit, raw honesty, and sweet romance.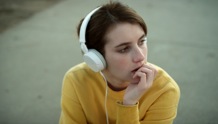 September 29
USA | 2014 | 100 minutes | Gia Coppola
Based on the book by James Franco, writer-director Gia Coppola provides an unflinching portrait of adolescent lust, boredom, and self-destruction. Emma Roberts stars as a shy, sensitive teen who is torn between an illicit flirtation with her soccer coach and an unrequited crush on a sweet stoner classmate. Meanwhile, the recklessness of her party-hungry friends starts to spiral into chaos.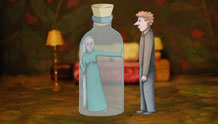 September 19
USA | 2014 | 88 minutes | Signe Baumane
Five fantastical animated tales based on the courageous women of Latvian filmmaker Signe Baumane's family and their battles with madness.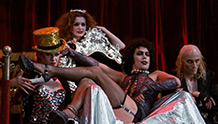 Opens: October 31
United Kingdom | 1975 | 100 minutes | Jim Sharman
The longest-running theatrical release in history, which premiered at the first Seattle International Film Festival, returns for a special interactive celebration that includes goodie bags, subtitled lyrics, and more. Don't dream it, be it.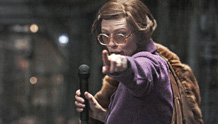 June 27 - August 28, 2014
South Korea | 2013 | 125 Minutes | Bong Joon-ho
Final week! Ends Thurs Aug 28 | An international cast comes together for director Bong Joon-ho's (The Host) stunning dystopian thriller about humanity's few survivors, who are trapped aboard a high-speed supertrain where the divide between the rich and poor is becoming ever more volatile.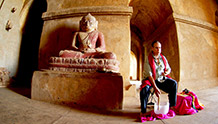 August 29 - September 4, 2014
USA | 2014 | 89 minutes | Ward Serrill
Seattle filmmaker Ward Serrill (The Heart of the Game) follows Tom Kenyon, a scientist, shaman, and singer (with a four-octave vocal range) with a dazzlingly unique mission–to integrate modern science and ancient mysticism through sound.