Browse All Films
Browse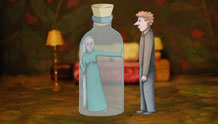 September 19
USA | 2014 | 88 minutes | Signe Baumane
Five fantastical animated tales based on the courageous women of Latvian filmmaker Signe Baumane's family and their battles with madness.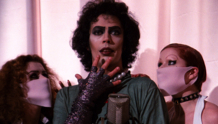 October 31
USA | 1975 | 100 minutes | Jim Sharman
Don't dream it, be it. Celebrate Halloween with the ultimate in camp, horror, sex, and costumed insanity as you join Frank-N-Furter, Brad, Janet, Rocky, Riff Raff, and the rest at the ultimate affair! With live shadow casting by Vicarious Theatre Company and interactive goodie bags of props available for purchase.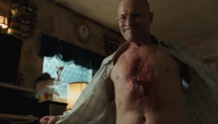 October 17
USA | 2006 | 95 Minutes | James Gunn
From writer/director James Gunn (Guardians of the Galaxy) comes this brilliant and hilarious homage to B-horror films starring Nathan Fillion and Elizabeth Banks. The citizens of a small town find themselves overrun by parasitic worms from outer space that are turning everyone into disgusting, goopy, fleshy monsters.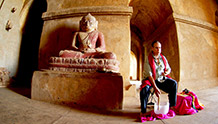 Now Playing
USA | 2014 | 89 minutes | Ward Serrill
Seattle filmmaker Ward Serrill (The Heart of the Game) follows Tom Kenyon, a scientist, shaman, and singer (with a four-octave vocal range) with a dazzlingly unique mission–to integrate modern science and ancient mysticism through sound.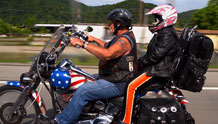 September 21
USA | 2014 | 105 minutes | Debra Granik
From the team behind SIFF favorite Winter's Bone comes this stunning portrait of Ron 'Stray Dog' Hall: a soulful warrior in the US heartland of the US, balancing his struggles to stay afloat with his commitments to his fellow combat veterans, family, and neighbors. Producer Anne Rosellini scheduled to attend.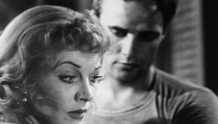 October 3 - 9, 2014
USA | 1951 | 122 Minutes | Elia Kazan
Vivien Leigh and Marlon Brando provide "two of the greatest performances ever put on film" (Pauline Kael) in Elia Kazan's groundbreaking film adaptation of Tennessee Williams' play, which earned twelve Oscar® nominations and four wins, including Best Actress, Best Supporting Actress (Kim Hunter), and Best Supporting Actor (Karl Malden).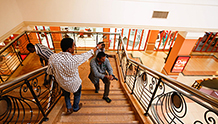 September 10
USA | 2014 | 90 Minutes | Dan Reed
Following in the footsteps of his earlier documentaries Terror in Moscow and Terror in Mumbai, filmmaker Dan Reed travels to Nairobi to investigate the recent terrorist siege of the West Gate Mall in Kenya. Admission is free.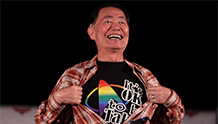 August 22 - 28, 2014
USA | 2014 | 90 minutes | Jennifer Kroot
From a World War II internment camp to "Star Trek" to online celebrity, George Takei's journey has been filled with the unexpected. This crowd-pleasing documentary peeks into the public and private lives of the actor turned equal rights activist and gay icon and his lovable husband, Brad.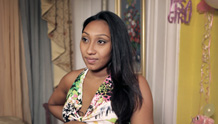 September 22
USA | 2014 | 106 Minutes | Stephanie Wang-Breal
Director and Subjects in attendance – Sep 22
From Emmy®-nominated filmmaker Stephanie Wang-Breal comes a film about second chances as two parents—one in Seattle and one in New York City—navigate the red tape of America's child welfare system as they fight to regain custody of their children.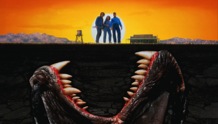 October 18
USA | 1990 | 96 Minutes | Ron Underwood
When sleepy Perfection, Nevada gets attacked by underground monsters, cowpokes Kevin Bacon and Fred Ward team up with a young seismologist, a grumpy store owner (Victor Wong), and a survivalist couple (Reba McEntire and Michael Gross, aka "the dad from Family Ties!") and fight back.