Browse All Films
Browse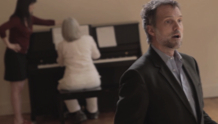 September 24
USA | 2014 | 78 Minutes | Hal Hartley
Filmmaker Hal Hartley adapts 21 different monologues by some of the nation's most exciting playwrights–including Neil LaBute, Danny Hoch, Dan Dietz, and Marcus Gardley–in an unique staged performance. Ranging from the sad to the hilarious, from the angry to the tentatively celebratory, together they from a portrait of the American psyche.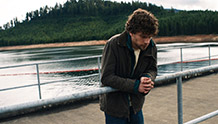 September 22
USA | 2013 | 113 minutes | Kelly Reichardt
From writer-director Kelly Reichardt (Old Joy, Wendy & Lucy, Meek's Cutoff) comes this tense and moody thriller about two Oregon-based environmental activists (Jesse Eisenberg and Dakota Fanning) who team up with a destructive ex-Marine (Peter Sarsgaard) to plot the bombing of a hydroelectric dam.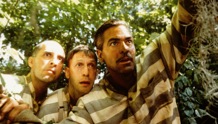 October 4
USA | 2000 | 106 Minutes | Joel Coen, Ethan Coen
Of all the Coen Brothers films that have been featured at the Egyptian over the years (which is almost all of them), their biggest opening week came with this strikingly original, hilariously funny, and Homer-inspired musical journey through the Depression-era South.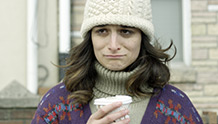 September 15, 2014
USA | 2014 | 84 Minutes | Gillian Robespierre
Comic powerhouse Jenny Slate stars as Donna, a 27-year-old Brooklynite who finds herself having a drunken hook-up after she is dumped and fired in quick succession. But an unexpected consequence throws her life into turmoil, which our heroine handles with a swirl of biting wit, raw honesty, and sweet romance.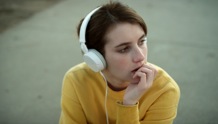 September 29
USA | 2014 | 100 minutes | Gia Coppola
Based on the book by James Franco, writer-director Gia Coppola provides an unflinching portrait of adolescent lust, boredom, and self-destruction. Emma Roberts stars as a shy, sensitive teen who is torn between an illicit flirtation with her soccer coach and an unrequited crush on a sweet stoner classmate. Meanwhile, the recklessness of her party-hungry friends starts to spiral into chaos.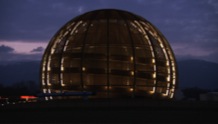 October 7
USA | 2013 | 99 Minutes | Mark Levinson
Science on Screen – Oct 7
Introduction and Q&A with Anna Goussiou, University of Washington Physics Professor | Director Mark Levinson's Particle Fever gives audiences a front row seat to the discovery of the long-predicted but elusive Higgs boson, aka "the God particle."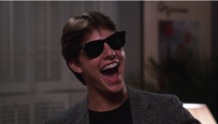 October 4
USA | 1983 | 99 Minutes | Paul Brickman
One of the defining films of the 1980s–which played for a whopping 20 weeks at the Egyptian–was this dark social satire masquerading as a teen sex comedy. It also made a young up-and-comer named Tom Cruise into a household name.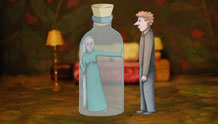 September 19, 2014
USA | 2014 | 88 minutes | Signe Baumane
Five fantastical animated tales based on the courageous women of Latvian filmmaker Signe Baumane's family and their battles with madness.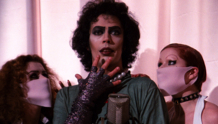 October 31
USA | 1975 | 100 minutes | Jim Sharman
Don't dream it, be it. Celebrate Halloween with the ultimate in camp, horror, sex, and costumed insanity as you join Frank-N-Furter, Brad, Janet, Rocky, Riff Raff, and the rest at the ultimate affair! With live shadow casting by Vicarious Theatre Company and interactive goodie bags of props available for purchase.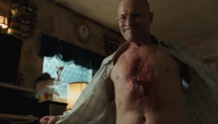 October 17
USA | 2006 | 95 Minutes | James Gunn
From writer/director James Gunn (Guardians of the Galaxy) comes this brilliant and hilarious homage to B-horror films starring Nathan Fillion and Elizabeth Banks. The citizens of a small town find themselves overrun by parasitic worms from outer space that are turning everyone into disgusting, goopy, fleshy monsters.