Browse All Films
Browse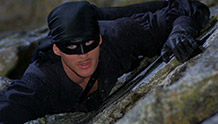 December 12, 2014 - January 4, 2015
USA | 1987 | 98 Minutes | Rob Reiner
The beloved swashbuckling fairy tale returns to the big screen complete with quote along subtitles for all the best lines, free inflatable swords, and R.O.U.S. (Rodents of Unusual Size).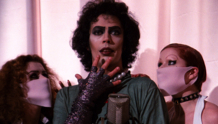 October 31, 2014
USA | 1975 | 100 minutes | Jim Sharman
Don't dream it, be it. Celebrate Halloween with the ultimate in camp, horror, sex, and costumed insanity as you join Frank-N-Furter, Brad, Janet, Rocky, Riff Raff, and the rest at the ultimate affair! With live shadow casting by Vicarious Theatre Company and interactive goodie bags of props available for purchase.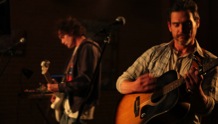 October 17 - 23, 2014
USA | 2014 | 105 Minutes | William H. Macy
The directorial debut of actor and Emmy-winning screenwriter William H. Macy, Rudderless is a sensitive and surprising drama about a grieving father (Billy Crudup) who discovers the music left behind after his college-aged son's death, which encourages him to form a rock band with a talented young musician (Anton Yelchin).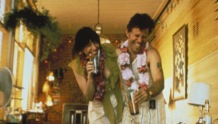 October 22, 2014
USA | 1993 | 187 Minutes | Robert Altman
Presented on 35mm! | Based on the stories of Raymond Carver, Altman returns to the style of his classic film Nashville to follow the lives of 22 suburban Los Angeles residents as they intersect over the course of a few days. The stunning ensemble cast is a who's-who of arthouse cinema talents, including Jack Lemmon, Jennifer Jason Leigh, Tom Waits, Robert Downey Jr, Lili Taylor, and Julianne Moore in a career-making performance.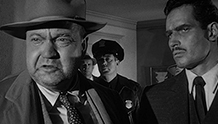 November 15
USA | 1958 | 360 minutes | Orson Welles
Well known for it's extraordinary opening, Touch of Evil is much more than just that initial tracking shot. It's rich cinematography, bold stylistic choices, and gritty story all coalesce to imagine a dark and atmospheric world of crime and corruption. Seattle film critic Sean Axmaker will facilitate this audience exploration with a six-hour dive into the pioneering mind of Orson Welles and his border town masterpiece.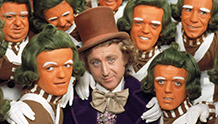 December 12, 2014 - January 4, 2015
USA | 1971 | 100 Minutes | Mel Stuart
Mmmmm...snozzberries! The family classic returns in SIFF's legendary "Smell-O-Vision," featuring fragrant and tasty treats from our free Wonkariffic goodie bags.