Browse All Films
Browse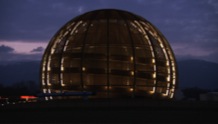 October 7
USA | 2013 | 99 Minutes | Mark Levinson
Science on Screen – Oct 7
Introduction and Q&A with Anna Goussiou, University of Washington Physics Professor | Director Mark Levinson's Particle Fever gives audiences a front row seat to the discovery of the long-predicted but elusive Higgs boson, aka "the God particle."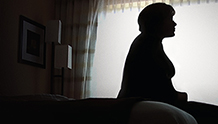 October 8
USA | 2013 | 81 Minutes | Cynthia Hil
One in four American women experience domestic violence during their lifetime. Most still ask, "Why doesn't she just leave?" Private Violence illuminates the stigma victims of domestic violence still contend with as it intimately follows the stories of two women who transform from victims to survivors. Admission is free.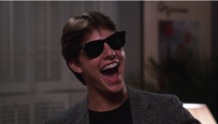 October 4
USA | 1983 | 99 Minutes | Paul Brickman
One of the defining films of the 1980s–which played for a whopping 20 weeks at the Egyptian–was this dark social satire masquerading as a teen sex comedy. It also made a young up-and-comer named Tom Cruise into a household name.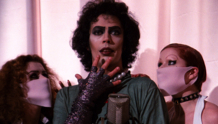 October 31
USA | 1975 | 100 minutes | Jim Sharman
Don't dream it, be it. Celebrate Halloween with the ultimate in camp, horror, sex, and costumed insanity as you join Frank-N-Furter, Brad, Janet, Rocky, Riff Raff, and the rest at the ultimate affair! With live shadow casting by Vicarious Theatre Company and interactive goodie bags of props available for purchase.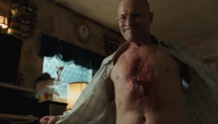 October 17
USA | 2006 | 95 Minutes | James Gunn
From writer/director James Gunn (Guardians of the Galaxy) comes this brilliant and hilarious homage to B-horror films starring Nathan Fillion and Elizabeth Banks. The citizens of a small town find themselves overrun by parasitic worms from outer space that are turning everyone into disgusting, goopy, fleshy monsters.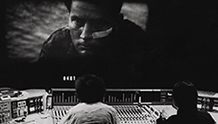 October 22
USA | 180 |
You will be amazed at how much goes into a film sound mix. Bad Animals' Dave Howe breaks down the sound design for a variety of projects across the local Seattle and Hollywood spectrum in the October Film Craft Commentary session.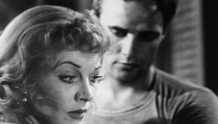 October 3 - 9, 2014
USA | 1951 | 122 Minutes | Elia Kazan
Vivien Leigh and Marlon Brando provide "two of the greatest performances ever put on film" (Pauline Kael) in Elia Kazan's groundbreaking film adaptation of Tennessee Williams' play, which earned twelve Oscar® nominations and four wins, including Best Actress, Best Supporting Actress (Kim Hunter), and Best Supporting Actor (Karl Malden).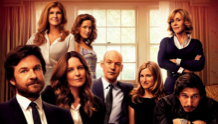 Now Playing
USA | 2014 | 103 Minutes | Shawn Levy
In this dysfunctional family comedy-of-errors, four siblings who have grown apart are forced to return to their childhood home and live under the same roof with their over-sharing mother. The powerhouse ensemble cast includes Tina Fey, Jason Bateman, Jane Fonda, Corey Stoll, Connie Britton, and Adam Driver.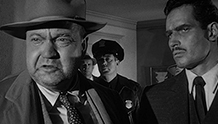 November 15
USA | 1958 | 360 minutes | Orson Welles
Well known for it's extraordinary opening, Touch of Evil is much more than just that initial tracking shot. It's rich cinematography, bold stylistic choices, and gritty story all coalesce to imagine a dark and atmospheric world of crime and corruption. Seattle film critic Sean Axmaker will facilitate this audience exploration with a six-hour dive into the pioneering mind of Orson Welles and his border town masterpiece.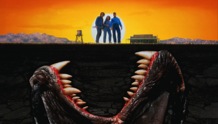 October 18
USA | 1990 | 96 Minutes | Ron Underwood
When sleepy Perfection, Nevada gets attacked by underground monsters, cowpokes Kevin Bacon and Fred Ward team up with a young seismologist, a grumpy store owner (Victor Wong), and a survivalist couple (Reba McEntire and Michael Gross, aka "the dad from Family Ties!") and fight back.