Browse All Films
Browse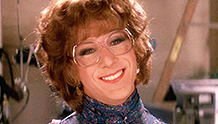 April 18
USA | 1982 | 116 minutes | Sydney Pollack
Tootsie is one of the greatest comedies ever made. Dustin Hoffman's pitch-perfect performance as a female soap opera star was blessed with a spectacular cinematic foundation by director Sydney Pollack. Film scholar Warren Etheredge will facilitate our dissection of the comedic art as we evaluate how this brilliant screenplay came to hilarious life.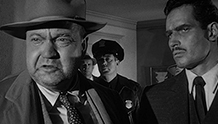 November 15, 2014
USA | 1958 | 360 minutes | Orson Welles
Well known for its extraordinary opening, Touch of Evil is much more than just that initial tracking shot. Its rich cinematography, bold stylistic choices, and gritty story all coalesce to imagine a dark and atmospheric world of crime and corruption. Seattle film critic Sean Axmaker will facilitate this audience exploration with a six-hour dive into the pioneering mind of Orson Welles and his border town masterpiece.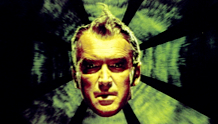 March 13 - 14, 2015
USA | 1958 | 128 Minutes | Alfred Hitchcock
New 4K restoration! | Hitchcock's hypnotic masterpiece goes deep into the obsessive pathology of detective James Stewart, who suffers from severe vertigo, as he attempts to unravel the truth about the mysterious, and possibly possessed, Kim Novak.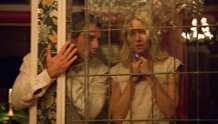 April 1
USA | 2015 | 94 min | Noah Baumbach
Growing Up Baumbach: Becoming an Adult | In the newest slice-of-life comedy from Noah Baumbach, a married couple hitting their mid-forties (Ben Stiller and Naomi Watts) become friendly with a twenty-something hipster couple (Adam Driver and Amanda Seyfried) and discover the infectious energy and enthusiasm of youth.
Free Screening | Pass Required Attend any of the first three films in the Growing Up Baumbach series to receive a free pass good for two admissions to this special sneak preview screening.