Browse All Films
Browse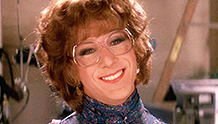 April 18
USA | 1982 | 116 minutes | Sydney Pollack
Tootsie is one of the greatest comedies ever made. Dustin Hoffman's pitch-perfect performance as a female Soap Opera star was blessed with a spectacular cinematic foundation by director Sydney Pollack. Film scholar Warren Etheredge will facilitate our dissection of the comedic art as we evaluate how this brilliant screenplay came to hilarious life.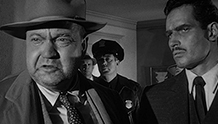 November 15, 2014
USA | 1958 | 360 minutes | Orson Welles
Well known for its extraordinary opening, Touch of Evil is much more than just that initial tracking shot. Its rich cinematography, bold stylistic choices, and gritty story all coalesce to imagine a dark and atmospheric world of crime and corruption. Seattle film critic Sean Axmaker will facilitate this audience exploration with a six-hour dive into the pioneering mind of Orson Welles and his border town masterpiece.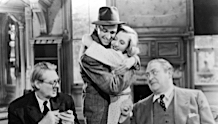 February 17
USA | 1938 | 126 minutes | Frank Capra
Adapted from the Pulitzer Prize-winning play, this romantic screwball comedy about a raucous and very eccentric family earned Capra his third directing Oscar® and was his first collaboration with stars Jean Arthur and James Stewart.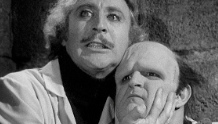 January 25, 2015
USA | 1974 | 106 Minutes | Mel Brooks
"Life! Do you hear me? Give my creation…life!" Mel Brooks' inspired parody of the Universal horror classics stars Gene Wilder as a descendant of the original mad doctor.