Browse All Films
Browse United Kingdom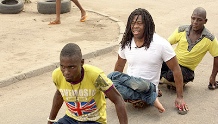 April 23, 2014
United Kingdom | 2013 | 60 Minutes | Michael Simkin
Free screening! – Apr 23
This moving documentary follows legendary Paralympic medalist Ade Adepitan as he returns to his native Nigeria to find out why Polio is still a widespread threat to children in the country. Free screening presented by the Bill & Melinda Gates Foundation as part of their Community Film Series.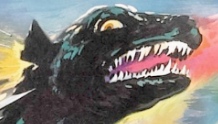 May 6
United Kingdom | 1961 | 78 Minutes | Eugène Lourié
This cheesy mock-zilla feature mixes the legends of Godzilla and King Kong, Anglicizes them, and then sends a giant monster to flatten London. A quickie attempt to capitalize on the kaiju craze, Gorgo was a favorite of the cult series "Mystery Science Theatre 3000".
June 20 - 22, 2014
United Kingdom | 2012 | 180 Minutes | Elliott Marianne
Now on Broadway, the National Theatre presents this special encore of their original adaptation of Mark Haddon's best-selling novel, the story of an autistic young man who is suspected of a violent act, leading him on a frightening journey that upturns his world.
June 17 - 29, 2014
United Kingdom | 2014 | 210 Minutes | Sam Mendes
Academy Award® winner Sam Mendes (Skyfall, American Beauty, Away We Go) directs this National Theatre production of Shakespeare's tragedy, updated to a modern totalitarian state setting. Legendary stage actor Simon Russell Beale stars in a performance that the Evening Standard raves, "Never ceases to astonish."
July 19 - 23, 2014
United Kingdom | 2014 | 210 Minutes | Adam Penford
This riotous exposure of entrepreneurial greed by Olivier Award-winning playwright Alan Ayckbourn returns to the National Theatre for the first time since its celebrated premiere in 1987, when it won the Evening Standard Award for Best Play.
June 16 - 28, 2014
United Kingdom | 2014 | 185 Minutes | Gregory Doran
Richard II is dead. Henry IV is King. But England is not at peace. RSC Artistic Director Gregory Doran returns with the second play in Shakespeare's regal tetralogy, a thrilling, epic vision of a nation in turmoil.
July 18 - 24, 2014
United Kingdom | 2014 | 185 Minutes | Gregory Doran
"Uneasy lies the head that wears a crown." As the King's health continues to worsen, Prince Hal must choose between duty and loyalty to an old friend in Shakespeare's heartbreaking conclusion to his epic history of Henry IV.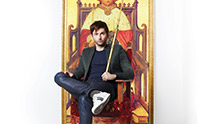 May 10 - 11, 2014
United Kingdom | 2013 | 195 Minutes | Gregory Doran
The Royal Shakespeare Company presents encore screenings of the recent hit performance of David Tennant ("Doctor Who") in the role as Shakespeare's troubled King Richard II.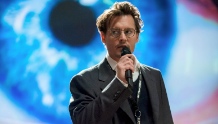 Now Playing
United Kingdom | 2014 | 119 Minutes | Wally Pfister
Wally Pfister, the longtime cinematographer for Christopher Nolan, steps into the director's chair with this mind-bending SciFi thriller about an Artificial Intelligence expert (Johnny Depp) who creates a sentient computer that combines all known intelligence with the full range of human emotions–and which will lead to his transcendence.