Browse All Films
Filtering by Country: United Kingdom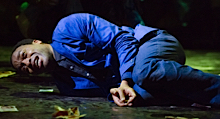 August 7 - 9, 2015
United Kingdom | 2015 | 90 Minutes | Rufus Norris
A cornerstone of English drama since the 15th century, Everyman explodes onto the stage in a startling new production with BAFTA winner and Academy Award® nominee Chiwetel Ejiofor (12 Years a Slave) in the title role.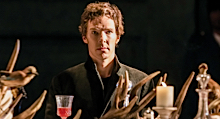 October 15
United Kingdom | 2015 | 240 | Lyndsey Turner
Academy Award® nominee Benedict Cumberbatch ("Sherlock", The Imitation Game, and NT Live's Frankenstein) takes on the title role of Shakespeare's great tragedy. Broadcast live from the Barbican in London to cinemas around the world.