Browse All Films
Browse
July 14 - 19, 2015
United Kingdom | 2015 | 180 Minutes | Rufus Norris
Director David Hare adapts the non-fiction work of Pulitzer Prize winner Katherine Boo into a humane and heart-breaking tale, told on an epic scale, that offers a richly detailed insight into life in the slums of Mumbai.
August 7 - 9, 2015
United Kingdom | 2015 | 90 Minutes | Rufus Norris
A cornerstone of English drama since the 15th century, Everyman explodes onto the stage in a startling new production with BAFTA winner and Academy Award® nominee Chiwetel Ejiofor (12 Years a Slave) in the title role.
Opens: October 15
United Kingdom | 2015 | 240 | Lyndsey Turner
Coming in October. Details and tickets to be announced soon! Academy Award® nominee Benedict Cumberbatch ("Sherlock", The Imitation Game, and NT Live's Frankenstein) takes on the title role of Shakespeare's great tragedy.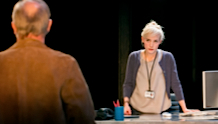 May 8 - 10, 2015
United Kingdom | 2014 | 120 Minutes | Nicholas Hytner
Acclaimed playwright Tom Stoppard (Shakespeare in Love, Rosencrantz and Guildenstern are Dead) returns with a highly-anticipated and intellectually stimulating new play, in which a psychology researcher attempts to answer a troubling question: "What is consciousness?"
July 3 - 9, 2015
United Kingdom | 2015 | 240 Minutes | Simon Godwin
Academy Award® nominee Ralph Fiennes (The English Patient, Schindler's List, The Grand Budapest Hotel) plays Jack Tanner in this exhilarating reinvention of Bernard Shaw's witty, provocative classic: a romantic comedy, an epic fairytale, and a fiery philosophical debate that asks fundamental questions about how we live.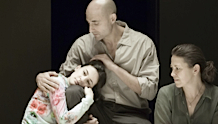 April 17 - 19, 2015
United Kingdom | 2015 | 180 Minutes | Ivo van Hove
Mark Strong (Kingsman: The Secret Service, The Imitation Game) stars in this magnetic, electrifying, and astonishingly bold production of Arthur Miller's tragic masterpiece, hailed by London theatre critics as the top pick of the year.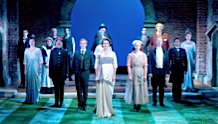 April 5 - 7, 2015
United Kingdom | 2014 | Christopher Luscombe
Summer 1914. In order to dedicate themselves to a life of study, the King and his friends take an oath to avoid the company of women for three years. No sooner have they made their pledge than the Princess of France and her ladies-in-waiting arrive, presenting them with a severe test of resolve.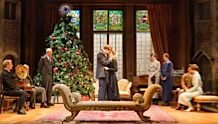 April 4 - 8, 2015
United Kingdom | 2014 | Christopher Luscombe
Autumn 1918. After returning from the trenches of war, soldiers Benedick and Claudio find themselves reacquainted with Beatrice and Hero. As memories of conflict give way to a life of parties and masked balls, Claudio and Hero fall madly, deeply in love, while Benedick and Beatrice reignite their own altogether more combative courtship.