Browse All Films
Browse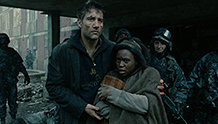 October 25
USA | 2006 | 360 minutes | Alfonso Cuarón
Cinema Dissection
Alfonso Cuarón's Children of Men is well known as a contemporary intersection between emotional investment and technical precision. With guest facilitator and Seattle University film faculty member Georg Koszulinski leading this six hour session, the audience will work scene-by-scene through the film to unlock the creative choices that make the film a masterpiece.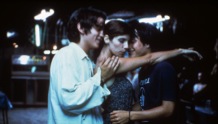 October 4
Mexico | 2001 | 106 Minutes | Alfonso Cuarón
Alfonso Cuarón (Gravity) made his first international splash with this gorgeously visual, narratively daring, and sexually frank tale of two 17-year-old friends (Diego Luna and Gael Garcia Bernal in star-making performances) who meet a beautiful older woman (Maribel Verdu) and convince her to join them on a summer road trip through Mexico.