Browse All Films
Browse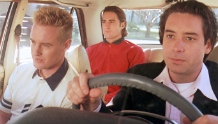 June 24, 2014
USA | 1996 | 92 Minutes | Wes Anderson
Wes Anderson burst on the scene with this unique caper comedy, co-written by frequent collaborator Owen Wilson, about a trio of wanna-be criminal masterminds who hook up with the local "godfather" (James Caan) to plan a daring, ill-conceived heist.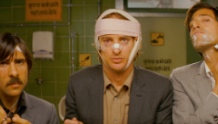 July 22, 2014
USA | 2007 | 91 Minutes | Wes Anderson
Three estranged brothers (Owen Wilson, Jason Schwartzman, Adrien Brody) take a train across India on a mission to strengthen their bond, but find that their vacation goes horribly wrong in unexpected ways.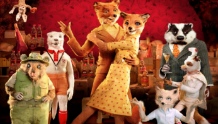 July 29
USA | 2009 | 87 Minutes | Wes Anderson
Wes Anderson's delightful adaptation of the Roald Dahl story features an outstanding voice cast (including George Clooney, Meryl Streep, and Bill Murray) to tell the whimsical tale of a cunning fox who, with the help of his friends, must outsmart three feeble-minded farmers.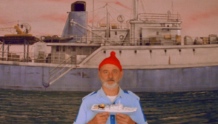 July 15, 2014
USA | 2004 | 118 Minutes | Wes Anderson
Inspired by the life of Jacques Cousteau, Wes Anderson's love letter to discovery and adventure stars Bill Murray as the titular oceanographer, who is on a mission to enact revenge on the Jaguar Shark, which killed his partner.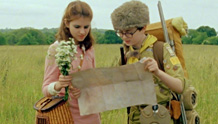 July 29
USA | 2012 | 94 minutes | Wes Anderson
Set on an island off the coast of New England in he summer of 1965, Wes Anderson's wonderfully droll and nostalgic romantic comedy follows 12-year-olds Suzy and Sam, who fall in love, make a secret pact, and run away together into the wilderness.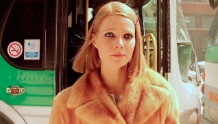 July 8, 2014
USA | 2001 | 109 Minutes | Wes Anderson
Wes Anderson's modern classic uses a heightened sense of style (Those clothes! That soundtrack!) to tell a tenderly emotional story of family and belonging.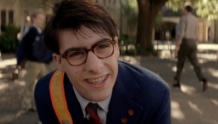 July 1, 2014
USA | 1998 | 93 Minutes | Wes Anderson
The first of the stylized "Wes Anderson" films, prep school student Max Fischer's love of his alma mater's extra-curricular activities is only surpassed by his crush on the beguiling Miss Cross.