Browse All Films
Filtering by Genre: Action Adventure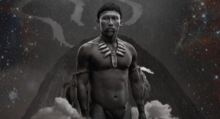 March 11 - 24, 2016
Colombia | 2015 | 125 minutes | Ciro Guerra
SIFF Cinema Uptown | Exclusive Presentation
Academy Award Nominee: Best Foreign Film
This blistering commentary on the ravages of colonialism, filmed in gorgeous black and white, is inspired by the real-life journals of two explorers who, 40 years apart, traveled the Colombian Amazon with the help of a tribal shaman in search of the hard-to-find and sacred psychedelic Yakruna plant.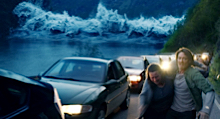 March 4 - 10, 2016
Norway | 2015 | 104 minutes | Roar Uthaug
SIFF Film Center | Exclusive Presentation
This thrilling disaster film – whose impressive scope on a small budget lead director Roar Uthaug to a gig directing Hollywood's new Tomb Raider film – follows geologist Kristian Eikfjord, who discovers changes in the cliffs along the fjords near the resort town of Geiranger which could lead to a destructive tsunami. With less than 10 minutes to react, Kristian must save as many townspeople as possible – including his own family.