Browse All Films
Browse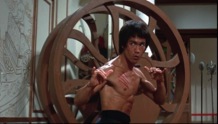 October 3
Hong Kong | 1973 | 122 Minutes | Bruce Lee
The immortal Bruce Lee's Enter the Dragon is considered the gold standard for martial arts cinema, and made Lee an international star. Unfortunately, the actor died just six days before the film premiered. Celebrate this iconic Seattlite at this Special Bruce Lee Day screening co-presented by Wing Luke Museum.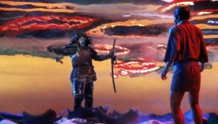 October 5
Japan | 1980 | 180 Minutes | Akira Kurosawa
The first feature to play at the new Capitol Hill location of the Egyptian theater upon opening in 1980, this Akira Kurosawa fan favorite was also winner of the Palm D'Or at the Cannes Film Festival. Set in 16th century feudal Japan, the director's return to the samurai genre is stunningly colorful and huge in scope.