Browse All Films
Browse Action Adventure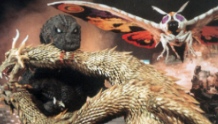 May 3
Japan | 2001 | 105 Minutes | Shûsuke Kaneko
Pre-show Godzilla burlesque performance by Scarlett O'Hairdye. Godzilla returns to badass bad-guy status, this time with the ultra-evil look of no pupils, forcing a Japanese mystic to summon the sacred Yamato (aka Earth Guardians): Mothra, Ghidorah and Baragon. Time for a giant monster smackdown!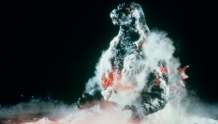 May 2
Japan | 1995 | 103 Minutes | Takao Okawara
The final film of the Heisi era (aka the "Vs. Series") finds the monster's nuclear core on the road to meltdown, just as Godzilla's must face his most powerful enemy, a nefarious creature from the deep known as The Oxygen Destroyer. This was originally intended to be the final Godzilla film from Toho, until 1998's American version caused such outrage that they quickly resuscitated the series.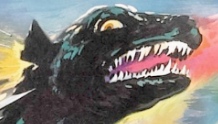 May 6
United Kingdom | 1961 | 78 Minutes | Eugène Lourié
This cheesy mock-zilla feature mixes the legends of Godzilla and King Kong, Anglicizes them, and then sends a giant monster to flatten London. A quickie attempt to capitalize on the kaiju craze, Gorgo was a favorite of the cult series "Mystery Science Theatre 3000".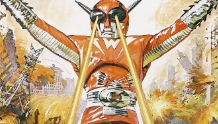 May 7
Hong Kong | 1975 | 90 Minutes | Shan Hua
35mm Archival Print! The Shaw Brothers entered the kaiju battleground with this story of a bionic kung fu artist who battles the nefarious Queen Dragon Mom and her army of monsters by growing to enormous size and shooting them with his spring-loaded fists. Joyfully, willfully, and insanely absurd, critic Roger Ebert says, "When they stop making movies like Infra-Man, a little light will go out of the world."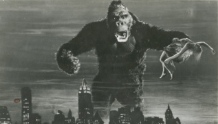 May 4 - 7, 2014
USA | 1933 | 100 Minutes | Merian C. Cooper, Ernest B. Schoedsack
The original story of the 50-foot-ape remains one of the most exciting and well-made adventure movies of all time and is filled with iconic movie moments: the arrival at the mysterious Skull Island, Kong fighting with dinosaurs, Fay Wray in the giant ape's hand, and of course the final showdown at the top of the Empire State Building.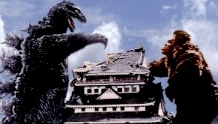 May 4
Japan | 1962 | 91 Minutes | Ishirô Honda
The two mightiest monsters of all time! As the Mighty Kong escapes from his island of magical berries(!), a submarine crew in deep ocean release Godzilla from his icy lair. They clash in a brawl that goes from Tokyo to the top of Mt. Fiji. Made more for kids than horror fans, this is also the first film to feature either iconic monster in glorious color.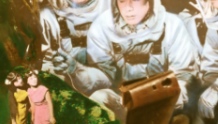 May 3
Japan | 1961 | 88 Minutes | Ishirô Honda
The first female beast in the Toho giant-monster line-up, Mothra appears a giant larva worshipped by island tribesmen and guarded by inch-high twin sisters (cute!), then transforms into a beautiful giant moth and takes on the Japanese air force. Original Japanese version with English subtitles.