Browse All Films
Browse Animation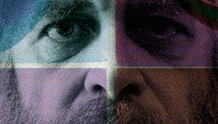 March 18
USA | 1962 | 66 Minutes | Harry Everett Smith
With Live Score by Lori Goldston and Multi-Projector performance by Dennis Nyback – Mar 18
Experimental animator Harry Smith's expanded cinema masterpiece Heaven and Earth Magic–the story of a woman, a toothache, and a watermelon–returns to the screen in a unique multi-projector performance with live musical accompaniment.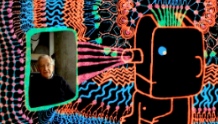 March 23
France | 2013 | 88 Minutes | Michel Gondry
With free biscuits from Honest Biscuits. Director Michel Gondry (Eternal Sunshine of the Spotless Mind) presents this unique animated documentary on the life of controversial MIT professor, philosopher, linguist, anti-war activist and political firebrand Noam Chomsky.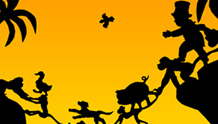 March 16
Germany | 1927 | 50 Minutes (Approx) | Lotte Reiniger
Live, original score performed by Miles and Karina – Mar 16
Musical duo Miles and Karina return with their new original score for a selection of classic shorts from German animator Lotte Reiniger, whose mesmerizing silhouette techniques are a hallmark of early animation.