Browse All Films
Browse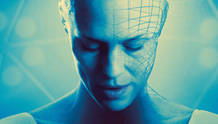 Now Playing
Israel | 2013 | 122 minutes | Ari Folman
Ari Folman follows up the Oscar®-nominated Waltz With Bashir with a surreal, vivacious, live action-animation hybrid about an aging actress (Robin Wright playing a version of herself) who sells her image to a movie studio-turned-cinematic dream world.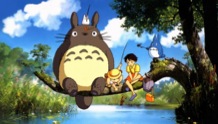 October 4 - 5, 2014
Japan | 1988 | 86 Minutes | Hayao Miyazaki
One of the most endearing and internationally renowned children films of all time, Hayao Miyazaki's animated tale follows two girls who discover that the nearby forest is home to a family of Totoros, gentle but powerful creatures who live in a huge and ancient camphor tree and are seen only by children. English language version.