Browse All Films
Filtering by Genre: Based on a True Story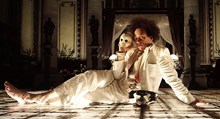 Opens: February 19
Netherlands | 2015 | 105 minutes | Peter Greenaway
SIFF Cinema Uptown | Exclusive Presentation
The great Russian silent filmmaker Sergei Eisenstein's personal discovery and sexual awakening in 1931 Mexico is illustrated in this delightfully raunchy and over-the-top biopic by another iconoclastic filmmaker, Peter Greenaway (The Pillow Book; The Cook, the Thief, His Wife & Her Lover).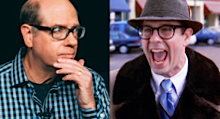 February 29
240 min (est)
SIFF Cinema Uptown | Special Event
Leap Day happens only once ever four years, and we're celebrating this rare occurrence with one of our favorite people: prolific actor and master storyteller Stephen Tobolowsky. Stephen joins us in person for a special double feature and Q&A the includes his spoken word concert film The Primary Instinct and the beloved comedy Groundhog Day.