Browse All Films
Browse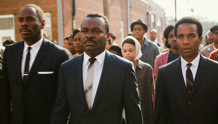 Opens: January 8
USA | 2014 | 122 Minutes | Ava DuVernay
4 Golden Globe Nominations including Best Picture (Drama), Best Actor, and Best Director | From acclaimed director Ava DuVernay comes the powerful and historic tale of Dr. Martin Luther King, Jr.'s struggle to secure voting rights for all people – a dangerous and terrifying campaign that culminated with the epic march from Selma to Montgomery, Alabama.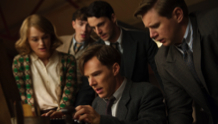 Opens: December 25
United Kingdom | 2014 | 114 Minutes | Morten Tyldum
SIFF Cinema Egyptian | Winner of the Audience Award at the Toronto Film Festival, this nail-biting true-life thriller stars Benedict Cumberbatch as the brilliant Cambridge mathematician, cryptanalyst, and computer scientist Alan Turing, who was hailed as a hero for cracking the elusive Enigma code during World War II, then later persecuted and imprisoned for being gay.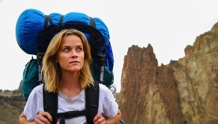 Now Playing
USA | 2014 | 120 Minutes | Jean-Marc Vallée
From the director of Dallas Buyers Club, and based on the beloved best-selling book, this inspiring story follows Cheryl Strayed (Reese Witherspoon, in a Golden Globe nominated performance), a woman who makes the decision to put her life back together by setting out alone to conquer one of the country's longest and toughest treks - the Pacific Crest Trail.