Browse All Films
Browse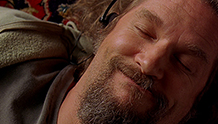 September 20, 2014
USA | 1998 | 360 minutes | Joel Coen
The Big Lebowski goes under the analytical knife with a six-hour audience-fueled examination of what makes this film extraordinary. Join guest facilitator and film critic Jim Emerson as we work together scene-by-scene and often shot-by-shot through the symbolism, homage, and genius of the Coen Brothers cult masterpiece.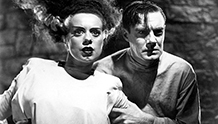 January 24, 2015
USA | 1935 | 360 minutes | James Whale
Dig deeper into James Whale's Bride of Frankenstein with a scene-by-scene dissection that takes place over the course of six hours. Renown Seattle film critic Robert Horton, author of the Cultographies book "Frankenstein" from Columbia University Press, reveals the art, nuance, and subtext behind the horror.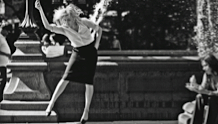 March 25
USA | 2013 | 86 min | Noah Baumbach
Growing Up Baumbach: Late 20's, Confusion, and Finding Yourself | Frances, a post-college aspiring dancer, struggles after her best friend falls in love and moves out. Baumbach collaborated with co-writer/star Greta Gerwig for this candid but loving look at a generation coming of age.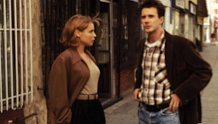 March 18
USA | 1995 | 96 min | Noah Baumbach
Growing Up Baumbach: End of College | Noah Baumbach's 1995 breakthrough film follows a group of friends suffering from post-collegiate ennui and searching for a path in life. Filled with razor sharp dialogue and a sublime cast, Kicking and Screaming proved to be one of the decade's touchstones of independent films.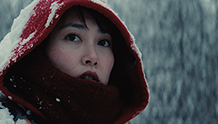 March 1
USA | 2014 | 104 minutes | David Zellner
When a lonely Japanese woman believes she knows the location of a buried treasure after watching and re-watching Fargo on an old VHS tape, she leaves her cluttered and mundane life in Tokyo to travel to Minnesota and find it.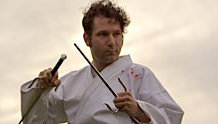 Opens: March 13
Canada | 2014 | 88 min | Jaret Belliveau, Matthew Bauckman
This wildly entertaining documentary about one man's search for stardom follows Elliot "White Lightning" Scott, whose mission in life is to become Canada's first action hero through his ambitious no-budget karate epic Blood Fight. With support from his girlfriend/cinematographer/producer/caterer Linda, Scott takes a no-holds-barred approach to completing his film.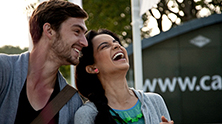 February 28, 2015
India | 2014 | 146 minutes | Vikas Bahl
A Delhi girl from a traditional family sets out on a solo honeymoon after her marriage gets cancelled.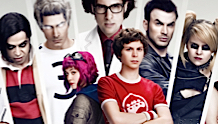 February 14, 2015
USA | 2010 | 113 Minutes | Edgar Wright
Free Candy Power-ups! SIFF FutureWave presents this special Valentine's Day screening of Edgar Wright's romantic, action-packed, star-studded, video-game-inspired classic. Special "Teens Only" screening for Ages 13-20. Proof of age may be required for admittance if you look too old! All seats only $5.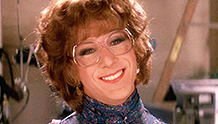 April 18
USA | 1982 | 116 minutes | Sydney Pollack
Tootsie is one of the greatest comedies ever made. Dustin Hoffman's pitch-perfect performance as a female soap opera star was blessed with a spectacular cinematic foundation by director Sydney Pollack. Film scholar Warren Etheredge will facilitate our dissection of the comedic art as we evaluate how this brilliant screenplay came to hilarious life.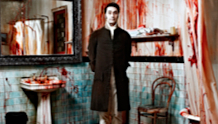 Now Playing
New Zealand | 2014 | 86 min | Taika Waititi, Jemaine Clement
From the creators of "Flight of the Conchords" comes this hilarious mockumentary about four vampire roommates who squabble over household chores, struggle to keep up with the latest trends, cruise the clubs, and antagonize the local werewolves. Oh yeah, they also have a very, very strict diet.
Now Playing Uptown plus Egyptian Midnights Mar 6 & 7