Browse All Films
Browse Comedy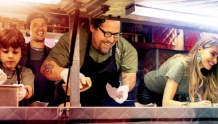 May 7
USA | 2014 | 115 Minutes | Jon Favreau
NYFC presentation, with broadcast of Q&A with Jon Favreau – May 7
New York Film Critics Series presents a sneak preview of this foodie delight from director John Favreau about a chef who opens a food truck that reignites his passion. Followed by a broadcast of the Q&A with Favreau, moderated by film critic Peter Travers.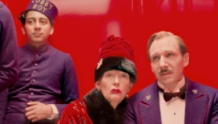 Now Playing
USA | 2014 | 99 Minutes | Wes Anderson
The latest cinematic treat from director Wes Anderson, which opened the Berlin Film Festival to rave reviews, is a delightful and dapper comedy that follows the exploits of Gustave H. (Ralph Fiennes), the beloved concierge at the famous Grand Budapest Hotel, and lobby boy Zero Moustafa, his most trusted companion.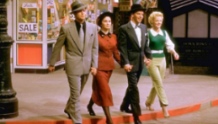 April 23, 2014
USA | 1955 | 150 Minutes | Joseph L. Mankiewicz
Amongst the most popular musicals of all time, this outrageously comic and colorful film features Marlon Brando's bold musical debut as gambler Sky Masterson, who takes a bet from Nathan Detroit (Frank Sinatra) that he can win the affection of a strait-walking sister at the Save a Soul Mission (Jean Simmons). Luck be a lady tonight!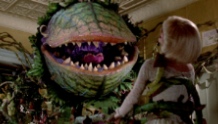 April 19, 2014
USA | 1986 | 94 Minutes | Frank Oz
Co-presented by ACT Theatre and 5th Avenue Theatre – Apr 19
Feed me, Seymour! Director Frank Oz's playful big screen adaptation of the carnivorously hilarious musical returns to the big screen. Pre-film introduction by Seattle's favorite plant lover Ciscoe Morris.
July 19 - 23, 2014
United Kingdom | 2014 | 210 Minutes | Adam Penford
This riotous exposure of entrepreneurial greed by Olivier Award-winning playwright Alan Ayckbourn returns to the National Theatre for the first time since its celebrated premiere in 1987, when it won the Evening Standard Award for Best Play.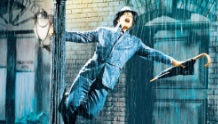 April 20, 2014
USA | 1952 | 103 Minutes | Stanley Donen, Gene Kelly
Gotta dance! This visual buffet features some of the greatest dance sequences ever committed to film including Gene Kelly's iconic title dance, Donald O'Connor's non-stop pratfalls, Debbie Reynolds' perky performance, and—vavoom—Cyd Charisse steaming up the room druing the stunning "Broadway Melody."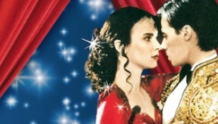 April 20, 2014
Australia | 1992 | 94 Minutes | Baz Luhrmann
Director Baz Luhrmann (Moulin Rouge!) first burst on the scene with this bright, off-beat tale of an unconventional ballroom dancer who partners with a clueless beginner in an attempt to win the Australian Pan Pacific Championships and show the Ballroom Confederation that they are wrong when they say, "there are no new steps!"