Browse All Films
Browse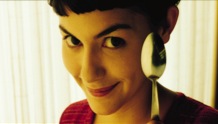 October 3
France | 2001 | 122 Minutes | Jean-Pierre Jeunet
One of the longest running film in the Egyptian's history (19 weeks!), Jean-Pierre Jeunet's delightful romance centers around the eccentric and lovable Amélie Poulain, a character who stole hearts around the world and made actress Audrey Tautou a star.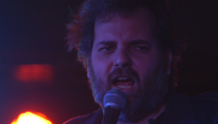 September 27
USA | 221 Minutes |
Dan Harmon and the Harmontown crew in person! – Sep 27
Join Dan Harmon and "Harmontown" regulars–including Erin McGathy, Dungeon Master Spencer Crittendon, and guest comptroller Dino Stamatopoulos (Star-Burns!)–for their first Seattle episode, and a sneak preview screening of Harmontown the documentary, which chronicles their calamitous cross-country tour.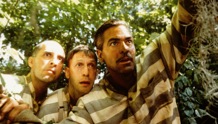 October 4
USA | 2000 | 106 Minutes | Joel Coen, Ethan Coen
Of all the Coen Brothers films that have been featured at the Egyptian over the years (which is almost all of them), their biggest opening week came with this strikingly original, hilariously funny, and Homer-inspired musical journey through the Depression-era South.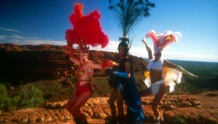 October 5
Australia | 1994 | 104 Minutes | Stephan Elliot
Celebrate the 20th Anniversary of this Golden Space Needle winning hit Australian drag-queen comedy featuring up-and-coming stars Hugo Weaving and Guy Pearce, along with the already beloved Terence Stamp.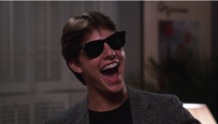 October 4
USA | 1983 | 99 Minutes | Paul Brickman
One of the defining films of the 1980s–which played for a whopping 20 weeks at the Egyptian–was this dark social satire masquerading as a teen sex comedy. It also made a young up-and-comer named Tom Cruise into a household name.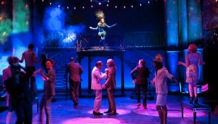 October 11 - 15, 2014
United Kingdom | 2014 | 210 Minutes | Simon Goodwin
For the first time in 45 years, Shakespeare's exuberant romantic comedy returns to the Royal Shakespeare Theatre stage in a lively, modern version filled with music and color. This wry comment on friendship and love takes us from the controlled world of Italian high-society into the wildness of the forest where, it seems, anything can happen.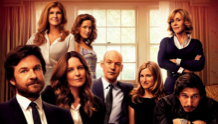 Opens: September 19
USA | 2014 | 103 Minutes | Shawn Levy
In this dysfunctional family comedy-of-errors, four siblings who have grown apart are forced to return to their childhood home and live under the same roof with their over-sharing mother. The powerhouse ensemble cast includes Tina Fey, Jason Bateman, Jane Fonda, Corey Stoll, Connie Britton, and Adam Driver.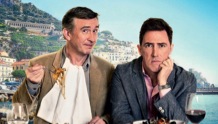 Now Playing
United Kingdom | 2014 | 108 Minutes | Michael Winterbottom
In the follow-up to 2010's The Trip, director Michael Winterbottom follows buddies Steve Coogan and Rob Brydon on a driving tour through the Italian countryside, musing on life while indulging in scenic and gastronomic delights. Enjoy the film with some Lunetta Prosecco on sale at the concession stand, and sign up in the lobby for a chance to win a Pagliacci pizza party for up to 10 people!