Browse All Films
Browse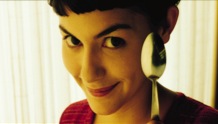 October 3
France | 2001 | 122 Minutes | Jean-Pierre Jeunet
One of the longest running film in the Egyptian's history (19 weeks!), Jean-Pierre Jeunet's delightful romance centers around the eccentric and lovable Amélie Poulain, a character who stole hearts around the world and made actress Audrey Tautou a star.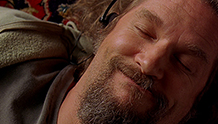 September 20, 2014
USA | 1998 | 360 minutes | Joel Coen
The Big Lebowski goes under the analytical knife with a six-hour audience-fueled examination of what makes this film extraordinary. Join guest facilitator and film critic Jim Emerson as we work together scene-by-scene and often shot-by-shot through the symbolism, homage, and genius of the Coen Brothers cult masterpiece.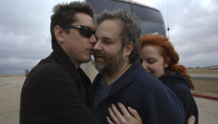 October 17 - 23, 2014
USA | 2014 | 101 Minutes | Neil Berkeley
Sometimes, getting fired results in amazing opportunities. In the case of Dan Harmon, his dismissal from the beloved TV series he created, "Community", resulted in him taking his fan-favorite podcast "Harmontown" on the road.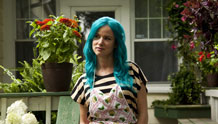 October 3 - 9, 2014
USA | 2014 | 107 minutes | Jen McGowan
Punk-rocker turned suburban housewife, Kelly (Juliette Lewis), is nostalgic for a life she can no longer have and intimidated by a future she is not sure she wants. The initially unwanted attention from her 17-year-old wheel-chair bound neighbor, Cal, is the perfect spark to thrust her back to life.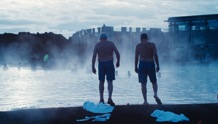 October 6
USA | 2014 | 95 Minutes | Aaron Katz, Martha Stephens
In this delightful comedy road-trip, two old friends set off to Iceland in an attempt to reclaim their youth through Reykjavik nightclubs, trendy spas, and rugged campsites.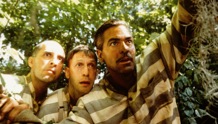 October 4
USA | 2000 | 106 Minutes | Joel Coen, Ethan Coen
Of all the Coen Brothers films that have been featured at the Egyptian over the years (which is almost all of them), their biggest opening week came with this strikingly original, hilariously funny, and Homer-inspired musical journey through the Depression-era South.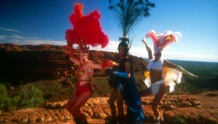 October 5
Australia | 1994 | 104 Minutes | Stephan Elliot
Celebrate the 20th Anniversary of this Golden Space Needle winning hit Australian drag-queen comedy featuring up-and-coming stars Hugo Weaving and Guy Pearce, along with the already beloved Terence Stamp.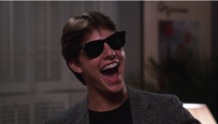 October 4
USA | 1983 | 99 Minutes | Paul Brickman
One of the defining films of the 1980s–which played for a whopping 20 weeks at the Egyptian–was this dark social satire masquerading as a teen sex comedy. It also made a young up-and-comer named Tom Cruise into a household name.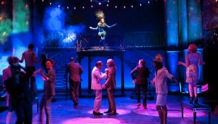 October 11 - 15, 2014
United Kingdom | 2014 | 210 Minutes | Simon Goodwin
For the first time in 45 years, Shakespeare's exuberant romantic comedy returns to the Royal Shakespeare Theatre stage in a lively, modern version filled with music and color. This wry comment on friendship and love takes us from the controlled world of Italian high-society into the wildness of the forest where, it seems, anything can happen.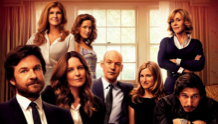 Now Playing
USA | 2014 | 103 Minutes | Shawn Levy
In this dysfunctional family comedy-of-errors, four siblings who have grown apart are forced to return to their childhood home and live under the same roof with their over-sharing mother. The powerhouse ensemble cast includes Tina Fey, Jason Bateman, Jane Fonda, Corey Stoll, Connie Britton, and Adam Driver.