Browse All Films
Filtering by Genre: Comedy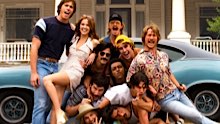 Now Playing
USA | 2015 | 116 minutes | Richard Linklater
SIFF Cinema Egyptian
Dazed and Confused meets Animal House in the latest from director Richard Linklater (Boyhood). Set in 1980 over the final weekend before college classes begin, a college freshman meets and bonds with his new college baseball teammates, an unruly but lovable group of dancing, partying, pot-smoking, skirt-chasing misfits.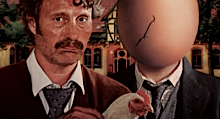 Opens: May 6
Denmark | 2015 | 104 minutes | Anders Thomas Jensen
SIFF Cinema Uptown | Exclusive Presentation
Danish director Anders Thomas Jensen (The Green Butchers, Adam's Apples), reunites with star Mads Mikkelsen for a delightfully absurdist comedy of five profoundly strange brothers who gather at an abandoned sanatorium in search of their true family origins, leading to a bizarre video-taped confession, bouts of chronic masturbation, and an unsettling feeling about the chickens who have taken over the basement.