Browse All Films
Browse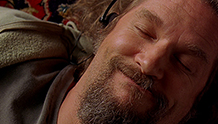 September 20, 2014
USA | 1998 | 360 minutes | Joel Coen
The Big Lebowski goes under the analytical knife with a six-hour audience-fueled examination of what makes this film extraordinary. Join guest facilitator and film critic Jim Emerson as we work together scene-by-scene and often shot-by-shot through the symbolism, homage, and genius of the Coen Brothers cult masterpiece.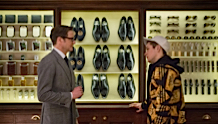 Now Playing
United Kingdom | 2015 | 129 Minutes | Matthew Vaughn
Ends Thu Mar 5 at Egyptian | Starts Fri Mar 6 at Uptown | Director Matthew Vaughn (Layer Cake, Kick–Ass) reinvents the secret agent movie with this action-packed, blood-soaked, subversive comedy starring Colin Firth as a debonair recruiter who brings a young street punk into the world of international espionage.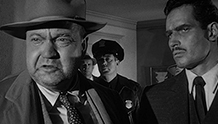 November 15, 2014
USA | 1958 | 360 minutes | Orson Welles
Well known for its extraordinary opening, Touch of Evil is much more than just that initial tracking shot. Its rich cinematography, bold stylistic choices, and gritty story all coalesce to imagine a dark and atmospheric world of crime and corruption. Seattle film critic Sean Axmaker will facilitate this audience exploration with a six-hour dive into the pioneering mind of Orson Welles and his border town masterpiece.