Browse All Films
Browse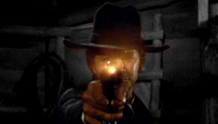 November 28 - 30, 2014
Italy | 1980 | 91 Minutes | Ferdinando Baldi
The film that sparked the 1980s 3D revival returns in a newly restored version. This bonkers spaghetti western is pure lowbrow fun, and lives up to its name (even the exclamation point) through a relentless barrage of punching fists, flaming arrows, flying bats, bouncing bosoms, and a truly unforgettable diaper changing–all in 3D!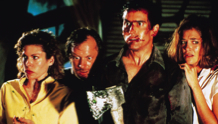 October 24, 2014
USA | 1987 | 84 Minutes | Sam Raimi
Presented in 35mm! |Six years after shocking the world with his blood-soaked directorial debut The Evil Dead, Sam Raimi returned to that cabin in the woods along with star Bruce Campbell reprising his role as the "heroic" Ash, who finds the fabled Necronomicon and accidentally unleashes an unholy eve of splatter chaos and cartoon-style comic mania.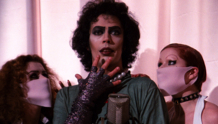 October 31, 2014
USA | 1975 | 100 minutes | Jim Sharman
Don't dream it, be it. Celebrate Halloween with the ultimate in camp, horror, sex, and costumed insanity as you join Frank-N-Furter, Brad, Janet, Rocky, Riff Raff, and the rest at the ultimate affair! With live shadow casting by Vicarious Theatre Company and interactive goodie bags of props available for purchase.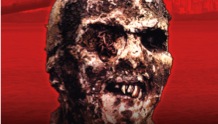 November 1
Italy | 1979 | 91 Minutes | Lucio Fulci
Celebrate the Day of the Dead with Italian maestro Lucio Fulci's eye-skewering, skin-ripping, gore-gushingly graphic horror classic...still the only movie to dare and pit a zombie vs a shark.This newly remastered edition has been scanned in 2K from the original camera negative. Lovingly restored to skull-rotting perfection, this is Zombie like you've never seen or heard it before!