Browse All Films
Browse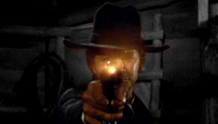 November 28 - 30, 2014
Italy | 1980 | 91 Minutes | Ferdinando Baldi
The film that sparked the 1980s 3D revival returns in a newly restored version. This bonkers spaghetti western is pure lowbrow fun, and lives up to its name (even the exclamation point) through a relentless barrage of punching fists, flaming arrows, flying bats, bouncing bosoms, and a truly unforgettable diaper changing–all in 3D!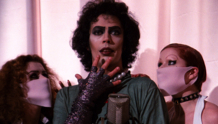 USA | 1975 | 100 minutes | Jim Sharman
Don't dream it, be it. Celebrate Halloween with the ultimate in camp, horror, sex, and costumed insanity as you join Frank-N-Furter, Brad, Janet, Rocky, Riff Raff, and the rest at the ultimate affair! With live shadow casting by Vicarious Theatre Company and interactive goodie bags of props available for purchase.