Browse All Films
Filtering by Genre: Documentary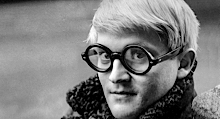 May 6 - 12, 2016
United Kingdom | 2014 | 112 minutes | Randall Wright
SIFF Film Center | Exclusive Presentation
One of the great surviving icons of the 1960s, David Hockney's career may have started with almost instant success but in private he struggled with his art, relationships, and the tragedy of AIDS. Filmmaker Randall Wright presents a unique look at this unconventional artist who, at seventy-seven remains as charming as ever as he reaches new peaks of worldwide popularity.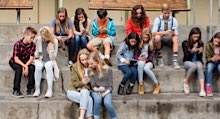 May 5
USA | 68 minutes | Delaney Ruston
SIFF Cinema Uptown | Special Event
From physician and filmmaker Delaney Ruston comes the first feature documentary to explore the impact of screen time on kids and to offer parents proven solutions that work. Co-presented by and featuring post-film discussion with the founders of Global Teen Experience, a Seattle-based nonprofit offering social and emotional awareness and empowerment programs for teens.