Browse All Films
Browse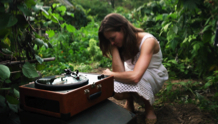 November 10
USA | 2014 | 95 Minutes | Alex Steyermark
Music archivists Lavinia Jones Wright and Alex Steyermark journey across America with the mission to make one-of-a-kind 78rpm records with musicians in their hometowns, using just one microphone, a 1930′s Presto direct-to-acetate disk recorder, and one blank lacquer disc.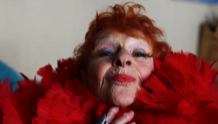 October 3 - 22, 2014
USA | 2014 | 72 Minutes | Lina Plioplyte
In this warm-hearted documentary, based on the popular blog of the same name, we meet seven unique New York women, aged 62 to 95, whose eclectic personal style and vital spirit are challenging conventional ideas about beauty and our culture's increasing obsession with youth.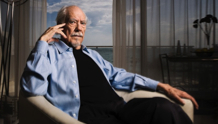 October 17 - 23, 2014
Canada | 2014 | 95 Minutes | Ron Mann
The new documentary from Ron Mann (Grass) is an in-depth look at the life and times of filmmaker Robert Altman. With the late director himself acting as guide, Altman takes the audience on an expansive and revelatory road trip through the highs and lows of this uncompromising visionary in his life and career.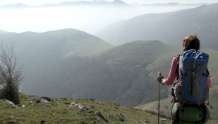 November 11
USA | 2013 | 84 Minutes | Lydia Smith
Director Lydia Smith returns for an encore of her hit documenatry – Nov 11
Earlier this year, this inspiring documentary about the 500-mile Camino trail in Spain was a smash hit at SIFF Cinema. Director Lydia Smith returns for this special encore screening celebration–and now you can take home the film on DVD!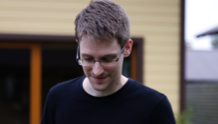 Now Playing
USA | 2014 | 120 Minutes | Laura Poitras
In January 2013, filmmaker Laura Poitras received encrypted e-mails from someone identified only as "citizen four" who claimed to have information about covert surveillance programs run by US government agencies. This informant became one of the most divisive figures in modern political history: Edward Snowden.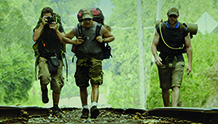 November 5
USA | 2014 | 86 Minutes | Sebastian Junger
In his latest film probing the up-close-and-personal faces of combat, journalist/filmmaker Sebastian Junger (The Perfect Storm) explores the shared struggles that soldiers and war correspondents are confronted with, mentally and emotionally, upon returning home. Sebastian Junger scheduled to attend.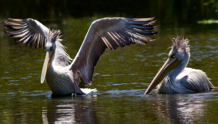 Opens: November 28
USA | 2014 | 79 Minutes | Judy Irving
From the director of The Wild Parrots of Telegraph Hill comes a charming documentary that follows two noble pelicans working to find their place in modern San Francisco: Gigi, a wayward young pelican arrested on the Golden Gate Bridge, and Morro, a half-wild pelican with an injured wing.