Browse All Films
Filtering by Genre: Documentary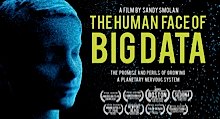 February 17
USA | 2015 | 55 minutes | Sandy Smolan
SIFF Cinema Uptown
Free Screening | Reservations are full for this event
SIFF, KCTS 9, Washington Filmworks, and SAP invite you to this special documentary sneak preview and panel discussion about Big Data: the real-time collection, analysis and visualization of vast amounts of information. In the hands of data scientists, this raw information enables us to sense, measure and understand aspects of our existence in ways never before possible – yet the accessibility of all this data can come at a steep price.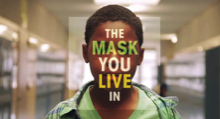 March 10
USA | 2015 | 89 minutes | Jennifer Siebel Newsom
SIFF Cinema Uptown | Special Event
Special screening and panel discussion presented by Wholehearted Masculine.
From the team behind Miss Representation comes a new film–and a new movement–which examines and questions America's narrow definition of masculinity in order to illustrate how our society can raise a healthier generation of boys and young men.