Browse All Films
Browse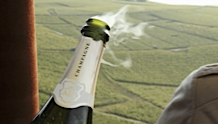 March 9
USA | 2014 | 82 min | David Kennard
Ah, the essence of champagne: a cork explodes, tiny bubbles float in the glass, and then, indulgence. Follow renowned wine importer Martine Saunier on a rare glimpse behind the scenes to meet the producers of this world renowned beverage. Post film Q&A with Jeff Lindsay-Thorsen, head sommelier for RN47.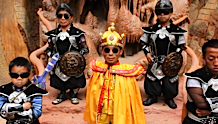 March 12
USA | 2015 | 80 Minutes | Matthew Salton
Director Matthew Salton joins us in person for his look inside "The Kingdom of Little People," a theme park in China whose performers all have dwarfism. A vérité peek behind the scenes at this controversial attraction, the film introduces the real human stories of the performers, as well as the attraction's exploitative creator and manager.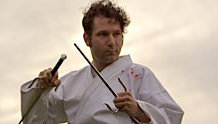 Opens: March 13
Canada | 2014 | 88 min | Jaret Belliveau, Matthew Bauckman
This wildly entertaining documentary about one man's search for stardom follows Elliot "White Lightning" Scott, whose mission in life is to become Canada's first action hero through his ambitious no-budget karate epic Blood Fight. With support from his girlfriend/cinematographer/producer/caterer Linda, Scott takes a no-holds-barred approach to completing his film.