Browse All Films
Browse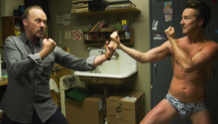 January 23 - 29, 2015
USA | 2014 | 119 Minutes | Alejandro González Iñárritu
Nine Oscar Nominations including Best Picture, Best Director, Best Actor, Best Supporting Actor and Best Supporting Actress. | Topping critics and awards lists for 2014, the new film from Alejandro González Iñárritu (Biutiful, 21 Grams) stars Michael Keaton in an Oscar-nominated performance as an actor struggling to escape his iconic image and mount a Broadway play.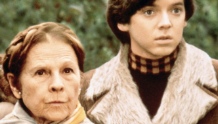 February 13 - 15, 2015
USA | 1971 | 91 Minutes | Hal Ashby
A Valentine Treat!
Celebrate Valentine's Day with a love story that transcends the ages, Hal Ashby's tender outsider classic about the relationship between the faux-suicidal young man Harold and his unlikely kindred spirit, the goofy septuagenarian Maude. With pre-show Cat Stevens sing along and a drawing for a custom Harold and Maude gift package at each show.