Browse All Films
Browse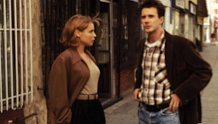 March 18
USA | 1995 | 96 min | Noah Baumbach
Growing Up Baumbach: End of College | Noah Baumbach's 1995 breakthrough film follows a group of friends suffering from post-collegiate ennui and searching for a path in life. Filled with razor sharp dialogue and a sublime cast, Kicking and Screaming proved to be one of the decade's touchstones of independent films.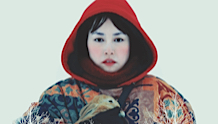 Opens: March 20
USA | 2014 | 105 min | David Zellner, Nathan Zellner
Indie filmmaker brothers David and Nathan Zellner take on another sibling director duo, the Coen Brothers, in this urban-legend tale of a Japanese woman (Academy Award nominee Rinko Kikuchi) who believes she knows the location of the buried treasure in the movie Fargo, and travels to Minnesota and find it.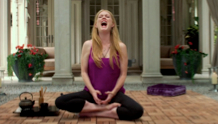 Now Playing
Canada | 2014 | 111 Minutes | David Cronenberg
From director David Cronenberg comes this modern Hollywood gothic, a darkly comic peek into the heart of a Hollywood family's need for fame and validation. With Julianne Moore, Mia Wasikowska, John Cusack, and Robert Pattinson. "Hilariously funny and, dare I say it, yes, pernicious. I love this film more than I love my own mustache." - John Waters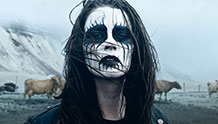 February 27 - March 1, 2015
Iceland | 2013 | 101 minutes | Ragnar Bragason
Faith. Redemption. Judas Priest. Megadeth! Hera is not like the other girls in her small Icelandic town: she's a sexy, howling, DIY headbanger whose songs are a tribute to her dead heavy metal-obsessed brother.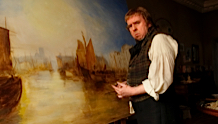 March 16
United Kingdom | 2014 | 149 min | Mike Leigh
Acclaimed director Mike Leigh presents Timothy Spall in a masterful performance as the British landscape painter J.M.W. Turner (1775-1851), whose wealth of eccentricities – from frequent visits to brothels, to strapping himself to the mast of a ship so that he can paint a snowstorm – makes him both celebrated and reviled by the public and by royalty.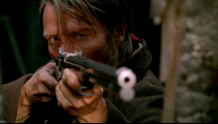 Opens: March 6
Denmark | 2014 | 100 min | Kristian Levring
Mads Mikkelsen and Eva Green star in this a rip-roaring, blood-spattered saga about a Danish soldier who moves to the American Wild West and undertakes a journey of sin and redemption.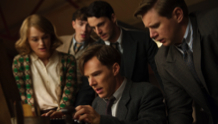 Now Playing
United Kingdom | 2014 | 114 Minutes | Morten Tyldum
This true-life thriller stars Benedict Cumberbatch as the brilliant Cambridge mathematician, cryptanalyst, and computer scientist Alan Turing, who was hailed as a hero for cracking the elusive Enigma code during World War II, then later persecuted and sentenced for being gay.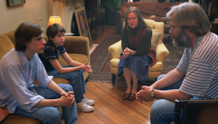 March 11
USA | 2005 | 81 min | Noah Baumbach
Growing Up Baumbach: The High School Years | Based on the director's own family and experience growing up in 1980s Brooklyn, the Baumbach's beloved coming-of-age dramedy explores the confusing and conflicted feelings after the break-up of the Berkman family. The stellar ensemble cast includes Jeff Daniels, Laura Linney, Jesse Eisenberg, Owen Kline, and Anna Paquin.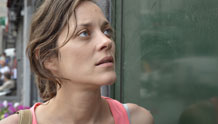 Now Playing
Belgium | 2014 | 95 minutes | Jean-Pierre Dardenne, Luc Dardenne
Marion Cotillard stars in this masterfully humanist film from the Dardenne brothers which follows a working-class mother who loses her job, but is given a fighting chance to get it back over the course of a single weekend.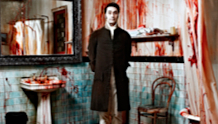 Now Playing
New Zealand | 2014 | 86 min | Taika Waititi, Jemaine Clement
From the creators of "Flight of the Conchords" comes this hilarious mockumentary about four vampire roommates who squabble over household chores, struggle to keep up with the latest trends, cruise the clubs, and antagonize the local werewolves. Oh yeah, they also have a very, very strict diet.
Now Playing Uptown plus Egyptian Midnights Mar 6 & 7