Browse All Films
Browse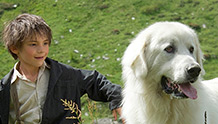 March 27 - 29, 2015
France | 2013 | 99 minutes | Nicolas Vanier
Winner of the SIFF 2014 Youth Jury Award for best Films4Families feature, this heartwarming tale is based on the classic French story of a boy and his dog who courageously guide Jewish refugees to safety across the Alps during WW2.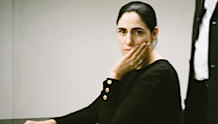 Opens: April 10
Israel | 2014 | 115 min |
Date Changed: Opens Fri Apr 10 | Winner of the Israeli Academy Award for Best Picture and featuring a heart-rending performance by Ronit Elkabetz, this emotional courtroom drama follows a married woman as she spends years fighting for divorce in a country where it can only be legalized by an Orthodox rabbi and a husband's consent.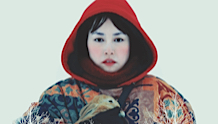 Now Playing
USA | 2014 | 105 min | David Zellner, Nathan Zellner
Indie filmmaker brothers David and Nathan Zellner take on another sibling director duo, the Coen Brothers, in this urban-legend tale of a Japanese woman (Academy Award nominee Rinko Kikuchi) who believes she knows the location of the buried treasure in the movie Fargo, and travels to Minnesota and find it.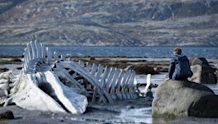 March 30, 2015
Russia | 2014 | 140 Minutes | Andrey Zvyagintsev
Academy Award Nominee: Best Foreign Film | This stunning and gripping drama from modern Russian master Andrey Zvyagintsev (The Return, Elena), is the story of an auto repair shop owner in a small fishing village whose home is threatened by a corrupt politician, leading to a dispute that reaps unimaginable consequences.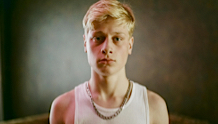 April 27
Canada | 2014 | 140 Minutes | Xavier Dolan
A feisty widowed single mom finds herself burdened with the full-time custody of her unpredictable 15-year-old son with ADHD. The peculiar new neighbor across the street offers her help, and together they find a new sense of balance in this impressive drama about adolescence and mothers from director Xavier Dolan.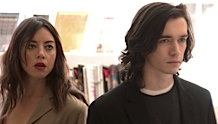 Opens: April 10
USA | 2014 | 85 min | Hal Hartley
American indie icon Hal Hartley completes the trilogy he began with Henry Fool and Fay Grim with the delightfully offbeat story of Henry's teenage son, Ned, who has a single, fixed purpose: to kill his father for ruining his mother's life. But Ned's aims are frustrated by Susan (Aubrey Plaza), a curious young woman with a mysterious connection to Henry.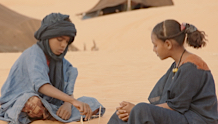 April 20
France | 2014 | 97 Minutes | Abderrahmane Sissako
Academy Award Nominee: Best Foreign Film | This timely political drama from world cinema master Abderrahmane Sissako takes place near the ancient Malian city of Timbuktu, where a proud cattle herder's family finds their peaceful lives upended by a regime of terror imposed by the ruling Jihadists. After the film, join us for the announcement of the SIFF 2015 African Pictures program.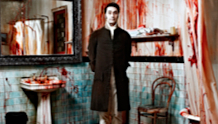 Now Playing
New Zealand | 2014 | 86 min | Taika Waititi, Jemaine Clement
From the creators of "Flight of the Conchords" comes this hilarious mockumentary about four vampire roommates who squabble over household chores, struggle to keep up with the latest trends, cruise the clubs, and antagonize the local werewolves. Oh yeah, they also have a very, very strict diet.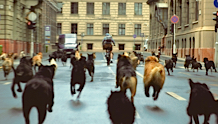 Opens: April 10
Hungary | 2014 | 117 min | Kornél Mundruczó
This stunning Hungarian thriller – winner of Prize Un Certain Regard at the 2014 Cannes Film Festival – features a mixed-breed dog named Hagen who, after he is separated from the young girl that loves him, leads a pack of unwanted strays in a rebellion to rise up and bite the hands that abuse them.