Browse All Films
Browse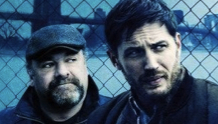 Now Playing
USA | 2014 | 106 minutes | Michaël R. Roskam
Bartender Bob Saginowski (Tom Hardy) and his cousin Marv (James Gandolfini) run a drop bar, a money-laundering front where gambling money is collected. When a robbery on Super Bowl Sunday goes awry, Bob finds himself caught between the cops and a crew of vicious Chechen mobsters.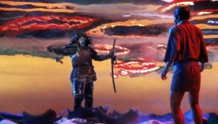 October 5
Japan | 1980 | 180 Minutes | Akira Kurosawa
The first feature to play at the new Capitol Hill location of the Egyptian theater upon opening in 1980, this Akira Kurosawa fan favorite was also winner of the Palm D'Or at the Cannes Film Festival. Set in 16th century feudal Japan, the director's return to the samurai genre is stunningly colorful and huge in scope.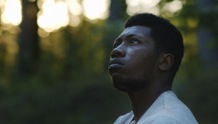 Now Playing
USA | 2014 | 79 Minutes | Tim Sutton
This stunning, abstract drama from director Tim Sutton is a portrait of both a city and an artist. Blues musician Willis Earl Beal gives an explosive and semi-auto-biographical performance as a struggling musician who claims to have mystical powers as wanders the streets of Memphis, a city steeped in folklore, music, and surrealism.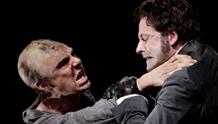 October 31 - November 2, 2014
United Kingdom | 2011 | 2hr 14min | Danny Boyle
Back by popular demand for Halloween, this 2011 production directed by Oscar winner Danny Boyle (127 Hours, Slumdog Millionaire) features Benedict Cumberbatch (BBC's "Sherlock," 12 Years a Slave) as the creature and Jonny Lee Miller (CBS's "Elementary," Trainspotting) as Victor Frankenstein.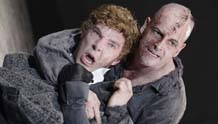 October 31 - November 2, 2014
United Kingdom | 2011 | 2hr 9min | Danny Boyle
In this alternate version of Danny Boyle's stage adaptation of the classic monster story, the stars swap roles with Jonny Lee Miller taking on the role of the creature, and Benedict Cumberbatch as Victor Frankenstein.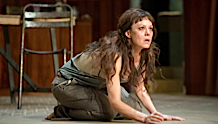 October 10 - 16, 2014
United Kingdom | 2014 | 90 Minutes | Carrie Cracknell
Helen McCrory (The Last of the Haussmans) takes the title role in Euripides' powerful tragedy. Under the direction of Carrie Cracknell, this new adaptation "quakes with female rage and powerlessness" (The Observer), and features music by Will Gregory and Alison Goldfrapp.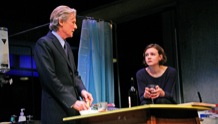 November 7 - 13, 2014
United Kingdom | 2014 | 135 Minutes | Stephen Daldry
Special Week-Long NT Live Engagement! Returning to the National Theatre after last year's sell-out hit "The Audience", Academy Award®-nominated director Stephen Daldry presents this new production of the Olivier Award-winning play featuring stars Bill Nighy and star Carey Mulligan.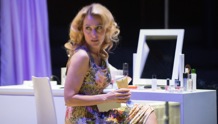 October 3 - 9, 2014
United Kingdom | 2014 | 180 Minutes with intermission | Benedict Andrews
The fastest-selling production in the Young Vic's history, Tennessee Williams' timeless masterpiece A Streetcar Named Desire returns with Gillian Anderson as Blanche DuBois, Ben Foster as Stanley and Vanessa Kirby as Stella.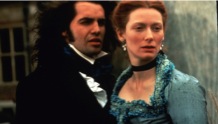 October 5
United Kingdom | 1992 | 94 Minutes | Sally Potter
One of the most audacious films of the New Queer Cinema of the 1990's, Sally Potter's groundbreaking film features Tilda Swinton in a gender-bending role as a young Renaissance man who transforms into a modern woman over the course of 400 years.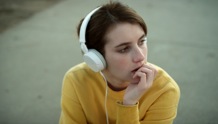 September 29
USA | 2014 | 100 minutes | Gia Coppola
Based on the book by James Franco, writer-director Gia Coppola provides an unflinching portrait of adolescent lust, boredom, and self-destruction. Emma Roberts stars as a shy, sensitive teen who is torn between an illicit flirtation with her soccer coach and an unrequited crush on a sweet stoner classmate. Meanwhile, the recklessness of her party-hungry friends starts to spiral into chaos.