Browse All Films
Browse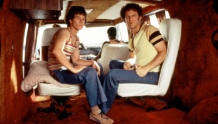 July 2, 2014
USA | 1997 | 155 Minutes | Paul Thomas Anderson
Paul Thomas Anderson's directorial tour-de-force is an epic story tracking the meteoric rise of super-stud 70's porn star Dirk Diggler.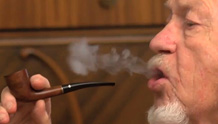 Opens: August 8
USA | 2014 | 81 minutes | Taylor Guterson
In this quirky, life-affirming, low-key comedy, director Taylor Guterson reunites the stars of Old Goats to tell the story of a crotchety tenant (Bob Burkholder), and his long-time landlord and friend (Britton Crosley), as they seek assistance from a couples counselor to patch their rocky bromance.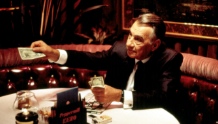 June 25, 2014
USA | 1997 | 102 Minutes | Paul Thomas Anderson
Paul Thomas Anderson's thrilling first film is a modern-day noir about a gambler (John C. Reilly) who finds a mentor in Sydney (Phillip Baker Hall), a wise and wizened professional card sharp.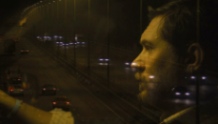 August 4
United Kingdom | 2013 | 85 Minutes | Steven Knight
Director Steven Knight (writer of Eastern Promises and Dirty Pretty Things) tells a story of construction foreman Ivan Locke (Tom Hardy), who is fighting to maintain control of his life during one absolutely riveting car ride.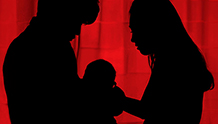 July 23, 2014
75 min | Valerie Veatch
It's no secret that video games can be addictive. But deadly? In 2010, a South Korean couple were tried for their infant daughter's death - allegedly due to negligence while playing an online fantasy game to the point of total obsession. Director Valerie Veatch and Executive Producer John Legere in attendance.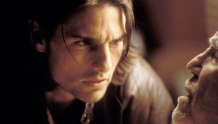 July 9, 2014
USA | 1999 | 188 Minutes | Paul Thomas Anderson
A group of seemingly unconnected characters–a ruthless self-help guru, a former boy genius, a game show host, a caretaker, a trophy wife, a lovesick cop–all come together over the course of a single day that ends with a stunningly emotional moment of (literally) biblical significance.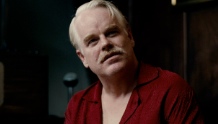 July 30
USA | 2012 | 138 Minutes | Paul Thomas Anderson
Joaquin Phoenix plays a Navy veteran psychologically broken by his experiences, who becomes a disciple of the charismatic leader of The Cause (Philip Seymour Hoffman) and his controlling wife (Amy Adams). Film preceeded by a tribute reel celebrating the career of Philip Seymour Hoffman.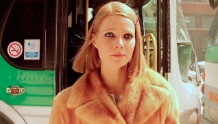 July 8, 2014
USA | 2001 | 109 Minutes | Wes Anderson
Wes Anderson's modern classic uses a heightened sense of style (Those clothes! That soundtrack!) to tell a tenderly emotional story of family and belonging.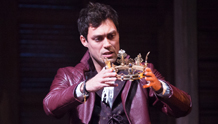 July 18 - 24, 2014
United Kingdom | 2014 | 185 Minutes | Gregory Doran
"Uneasy lies the head that wears a crown." As the King's health continues to worsen, Prince Hal must choose between duty and loyalty to an old friend in Shakespeare's heartbreaking conclusion to his epic history of Henry IV.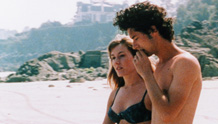 August 1 - 6, 2014
France | 1996 | 114 | Eric Rohmer
A lost classic, this 1996 film from French New Wave master Eric Rohmer, the third in his four seasons cycle, has never before been released in the U.S. Set in a seaside resort, this tale of youthful indiscretion and romance is "a reminder of how moving and funny Rohmer's comedies of manners could be." (Seattle Times)