Browse All Films
Browse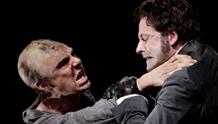 January 24 - 25, 2015
United Kingdom | 2011 | 2hr 14min | Danny Boyle
This 2011 production directed by Oscar winner Danny Boyle (127 Hours, Slumdog Millionaire) features Benedict Cumberbatch (BBC's "Sherlock," The Imitation Game) as the creature and Jonny Lee Miller (CBS's "Elementary," Trainspotting) as Victor Frankenstein.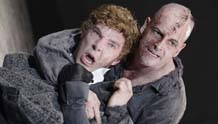 January 24 - 25, 2015
United Kingdom | 2011 | 2hr 9min | Danny Boyle
In this alternate version of Danny Boyle's stage adaptation of the classic monster story, the stars swap roles with Jonny Lee Miller taking on the role of the creature, and Benedict Cumberbatch as Victor Frankenstein.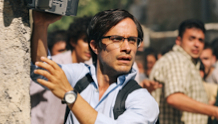 January 26, 2015
USA | 2014 | 103 Minutes | Jon Stewart
Based on the best-selling memoir and directed by "The Daily Show" host John Stewart, this explosive drama follows journalist Maziar Bahari (Gael García Bernal) who, after sending footage of the 2009 street riots in Iran to the BBC, was arrested, interrogated, and tortured for 118 days by a man who identified himself only as "Rosewater".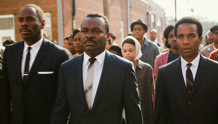 Now Playing
USA | 2014 | 122 Minutes | Ava DuVernay
2015 Oscar Nominations: Best Picture and Original Song. From acclaimed director Ava DuVernay comes the powerful and historic tale of Dr. Martin Luther King, Jr.'s struggle to secure voting rights for all people – a dangerous and terrifying campaign that culminated with the epic march from Selma to Montgomery, Alabama. Mon Jan 19, extra matinee screenings added in celebration of MLK Day!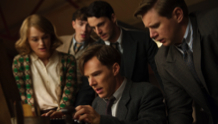 Now Playing
United Kingdom | 2014 | 114 Minutes | Morten Tyldum
2015 Oscar Nominations: Best Picture, Best Actor, Best Supporting Actress, Adapted Screenplay, Director, Film Editing, Original Score, and Production Design. This nail-biting true-life thriller stars Benedict Cumberbatch as the brilliant Cambridge mathematician, cryptanalyst, and computer scientist Alan Turing, who was hailed as a hero for cracking the elusive Enigma code during World War II, then later persecuted and sentenced for being gay.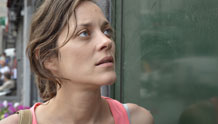 Now Playing
Belgium | 2014 | 95 minutes | Jean-Pierre Dardenne, Luc Dardenne
2015 Oscar Nomination: Best Actress. Marion Cotillard stars in this masterfully humanist film from the Dardenne brothers which follows a working-class mother who loses her job, but is given a fighting chance to get it back over the course of a single weekend.