Browse All Films
Browse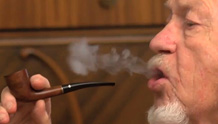 Now Playing
USA | 2014 | 81 minutes | Taylor Guterson
This quirky, life-affirming, low-key comedy reunites the stars of Old Goats to tell the story of a crotchety tenant (Bob Burkholder), and his long-time landlord and friend (Britton Crosley), as they seek assistance from a couples counselor to patch their rocky bromance. Director Taylor Guterson in person for select shows August 8 & 9.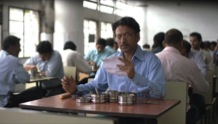 August 18, 2014
India | 2013 | 104 Minutes | Ritesh Bitra
In this tasty, subtle romance a Mumbai office worker (Irrfan Khan) is delivered the wrong lunch by a dabbawala, and finds a note from young housewife (Nimrat Kaur), leading to an unlikely correspondence that will change both of their lives.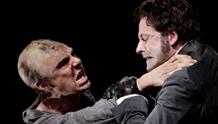 October 31 - November 2, 2014
United Kingdom | 2011 | 2hr 14min | Danny Boyle
Back by popular demand for Halloween, this 2011 production directed by Oscar winner Danny Boyle (127 Hours, Slumdog Millionaire) features Benedict Cumberbatch (BBC's "Sherlock," 12 Years a Slave) as the creature and Jonny Lee Miller (CBS's "Elementary," Trainspotting) as Victor Frankenstein.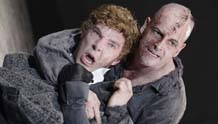 October 31 - November 2, 2014
United Kingdom | 2011 | 2hr 9min | Danny Boyle
In this alternate version of Danny Boyle's stage adaptation of the classic monster story, the stars swap roles with Jonny Lee Miller taking on the role of the creature, and Benedict Cumberbatch as Victor Frankenstein.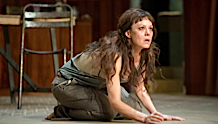 October 10 - 16, 2014
United Kingdom | 2014 | 90 Minutes | Carrie Cracknell
Helen McCrory (The Last of the Haussmans) takes the title role in Euripides' powerful tragedy. Under the direction of Carrie Cracknell, this new adaptation "quakes with female rage and powerlessness" (The Observer), and features music by Will Gregory and Alison Goldfrapp.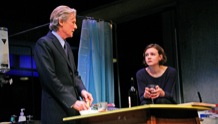 November 7 - 13, 2014
United Kingdom | 2014 | 135 Minutes | Stephen Daldry
Special Week-Long NT Live Engagement! Returning to the National Theatre after last year's sell-out hit "The Audience", Academy Award®-nominated director Stephen Daldry presents this new production of the Olivier Award-winning play featuring stars Bill Nighy and star Carey Mulligan.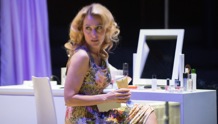 October 3 - 9, 2014
United Kingdom | 2014 | 180 Minutes with intermission | Benedict Andrews
The fastest-selling production in the Young Vic's history, Tennessee Williams' timeless masterpiece A Streetcar Named Desire returns with Gillian Anderson as Blanche DuBois, Ben Foster as Stanley and Vanessa Kirby as Stella.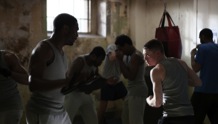 Opens: September 5
United Kingdom | 2013 | 106 | David Mackenzie
In this powerful, visceral, and gritty drama from director David Mackenzie (Young Adam), an explosively violent teenage inmate intentionally gets himself transferred to an adult prison, planning to confront a very familiar prisoner–his own father.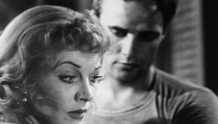 October 3 - 9, 2014
USA | 1951 | 122 Minutes | Elia Kazan
Vivien Leigh and Marlon Brando provide "two of the greatest performances ever put on film" (Pauline Kael) in Elia Kazan's groundbreaking film adaptation of Tennessee Williams' play, which earned twelve Oscar® nominations and four wins, including Best Actress, Best Supporting Actress (Kim Hunter), and Best Supporting Actor (Karl Malden).