Browse All Films
Browse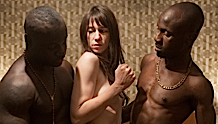 October 13
Denmark | 2013 | 324 Minutes | Lars von Trier
Lars Von Trier's button-pushing film exploring the life of a sex addict returns in it's original, completely uncut, full edition. Prepare yourself for five and a half solid hours of non-stop Von Trier!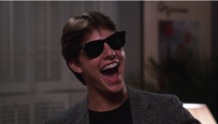 October 4
USA | 1983 | 99 Minutes | Paul Brickman
One of the defining films of the 1980s–which played for a whopping 20 weeks at the Egyptian–was this dark social satire masquerading as a teen sex comedy. It also made a young up-and-comer named Tom Cruise into a household name.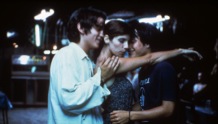 October 4
Mexico | 2001 | 106 Minutes | Alfonso Cuarón
Alfonso Cuarón (Gravity) made his first international splash with this gorgeously visual, narratively daring, and sexually frank tale of two 17-year-old friends (Diego Luna and Gael Garcia Bernal in star-making performances) who meet a beautiful older woman (Maribel Verdu) and convince her to join them on a summer road trip through Mexico.