Browse All Films
Browse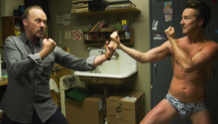 Now Playing
USA | 2014 | 119 Minutes | Alejandro González Iñárritu
Nine Oscar Nominations including Best Picture, Best Director, Best Actor, Best Supporting Actor and Best Supporting Actress. | Topping critics and awards lists for 2014, the new film from Alejandro González Iñárritu (Biutiful, 21 Grams) stars Michael Keaton in an Oscar-nominated performance as an actor struggling to escape his iconic image and mount a Broadway play.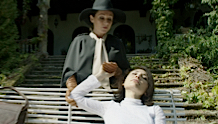 Opens: February 6
United Kingdom | 2014 | 101 Minutes | Peter Strickland
From the director of Berberian Sound Studio comes this lush and stylish melodrama, inpired by classic European erotica films of the 1960s, is a surreal story about two women cut off from the outside world who test the limits of their relationship.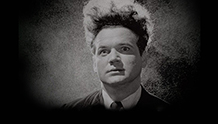 March 14
USA | 1977 | David Lynch
Eraserhead. Iconic, beautiful, and horrifying. It's the work which launched David's Lynch's storied career, and the term "Lynchian." Yet, after 37 years, the film itself remains a mystery. Often described as inscrutable, the director himself recently stated that no one, to date, has come up with his interpretation of the film. David Johnson leads our dive into making sense of Lynch's toughest nut.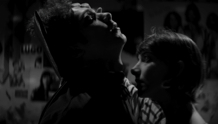 Now Playing
USA | 2014 | 99 Minutes | Ana Lily Amirpour
Film Center through Jan 15 | Uptown starting Jan 16 This utterly original genre mash-up of Spaghetti Western, vampire tale, and Iranian cinema uses gorgeous black-and-white cinematography and a pulsing soundtrack to tell the story of a lonely female bloodsucker living in the ghost town of Bad City. Independent Spirit Award nominee: Best First Feature.
Now Playing
France | 2014 | 80 | Jean-Luc Godard
Winner of the Jury Prize at the 2014 Cannes Film Festival, Jean-Luc Godard's latest is a sensorially immersive experience that employs 3D technology to mind-expanding effect. A late-period masterpiece from a legendary director still very much in control of his craft, Goodbye to Language has been hailed as a "thrilling cinematic experience" (Manohla Dargis, The New York Times).